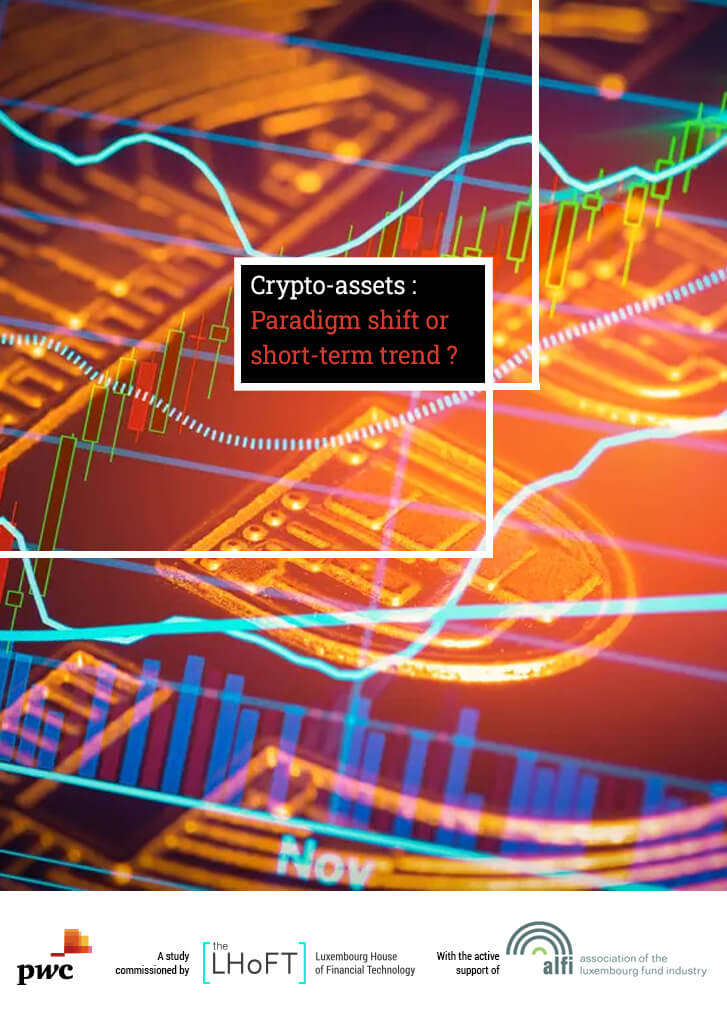 Crypto-assets-paradigm shift or short-term trend ?
Discover the exclusive Crypto-Assets Management Study by The LHoFT & PwC Luxembourg
With the active support of ALFI
Embark on thoroughly exploring crypto-assets with an exclusive study by The LHoFT & PwC Luxembourg.
Delve into Luxembourg's asset management industry's stance toward crypto-assets, global developments, opportunities, challenges, and cutting-edge recommendations for harnessing crypto-market potential.
Understand the volatility of cryptocurrency, assess the benefits and the risks, and formulate strategic approaches with insights from over 120 institutional respondents.