Take a look: The "Luxembourg Fintech Map" at a glance
In collaboration with LFF, The Payments Association EU, ALFI, ACA, and ABBL, we proudly present an inclusive Fintech map that offers a comprehensive overview of the dynamic and thriving Luxembourg Fintech ecosystem. While not exhaustive, this map provides valuable insights into the diverse range of Fintech companies and organizations operating within Luxembourg.
Explore the interconnectedness and innovation within this vibrant ecosystem and discover the endless possibilities for collaboration and growth.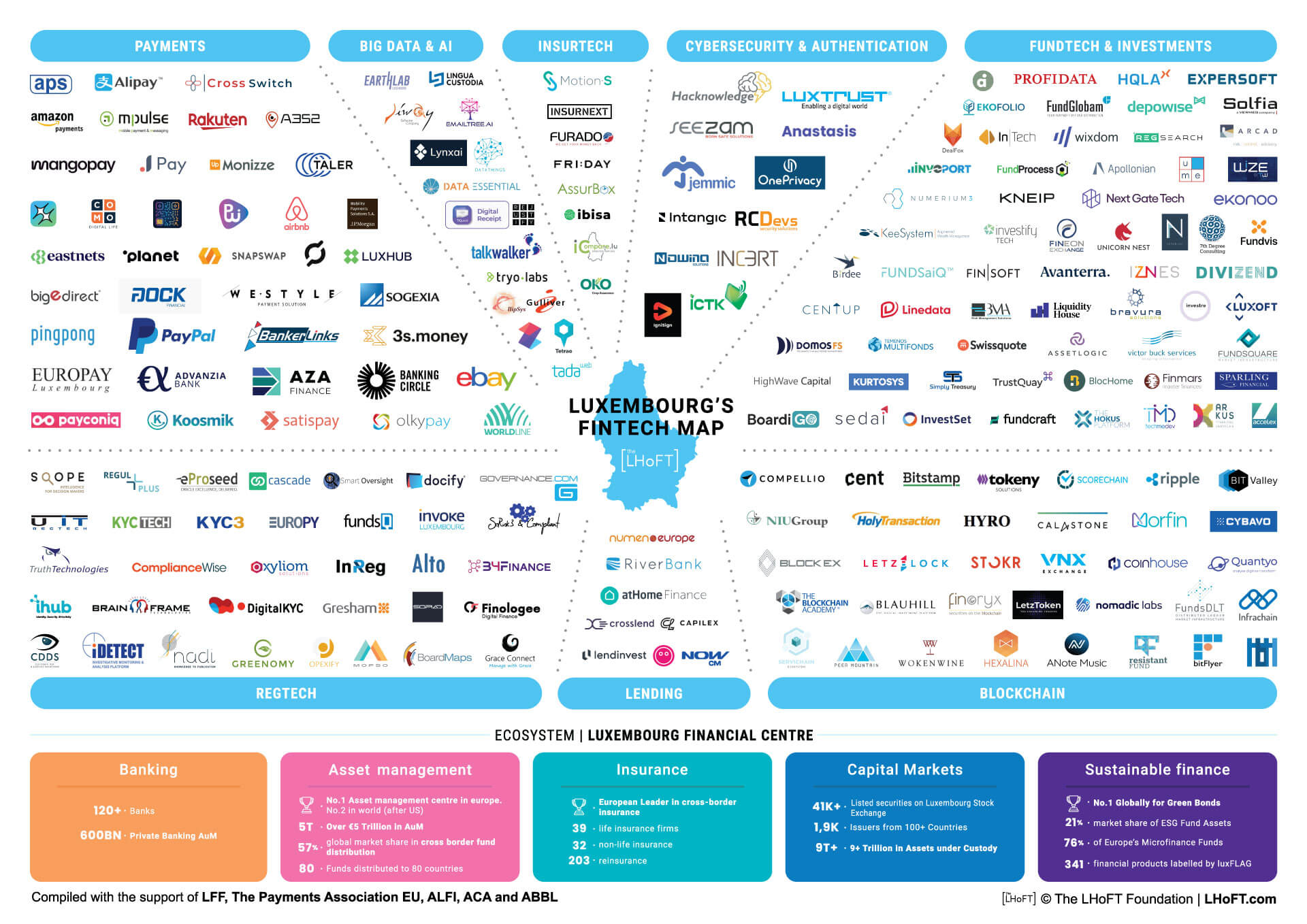 We identified 200+ companies to be included in the map. Is your company, or another company you know missing from the map? Does your logo need updating?
Updated: September 2023