"Luxembourg has become a smarter nation with a more open-minded philosophy towards startups, especially Fintech and Regtech."
Jean Pierre Bitton is the Co-Founder and CSO at algoreg, who will be taking part in the 2018 edition of Fintech Europe, a unique investment readiness program created by Village Capital  in conjunction with PayPal, Middlegame Ventures and the LHoFT.
The program will be held in Berlin, April 16 -19, and Luxembourg May 14 – 17 & June 11 – 14. The program will provide three months of venture development training for 12 Fintech and regtech entrepreneurs creating financial health and compliance solutions for the EU. The ventures are all backable, and represent a high degree of both innovation and impact in the financial space. Up to two companies will be eligible for funding of up to € 200,000  from MiddleGame Ventures.
Algoreg sells access to an automated software platform for Financial Institutions in order to ensure their clients are fully AML compliant.
Please introduce yourself, and tell us a little bit about your journey with algoreg
I spent more than 25 years in Financial Technology mainly in business development.
After having worked for large corporations like IBM, Reuters and Sungard, I joined Calypso Technology, a California-based leading trading systems company at inception, and served as VP for EMEA during 12 years.
I joined algoreg as a core founding member bringing my experience of building business from scratch. I am impressed by the quality of the team, share the vision and am highly motivated by the potential of the broad market we are addressing.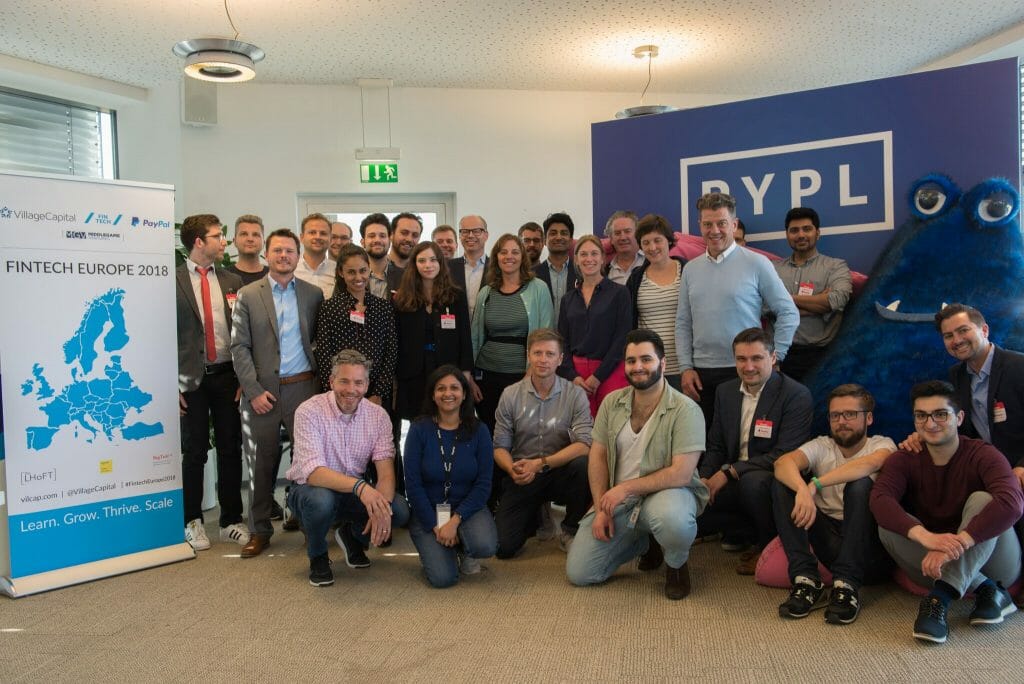 Jean Pierre Bitton and Mathis Ries of algoreg with the 2018 Fintech Europe cohort.
What are the key challenges faced by KYC technology companies, and how is KYC likely to change over the next few years?
KYC, "Know Your Customer", is the starting point of any kind of business relationship.
In recent years, KYC has become a hot topic for professionals, with ever more stringent regulatory requirements, supervision, inspections, fines and reputational exposure in case of non-compliance. The regulations are stringent, and they are continuing to evolve.
Multiple surveys cite KYC processes as the main challenge for professionals.These issues can have a significant impact on the relationship between professionals and their clients.
On this basis, what is our challenge as a KYC technology company? Offering the following:
A compliant and innovative solution to improve KYC processes and make the customer experience better (incl. in terms of country coverage),
An all-in-one solution to fulfill multiple regulatory obligations relating to KYC, reduce the onboarding time and costs (for both professionals and their clients)
A secure solution to ensure (sensitive) KYC data is appropriately managed and protected.
In addition to onboarding, you also provide a risk score for each new customer. How is that calculated?
Our cutting-edge video on-boarding solution provides a score for each session based on the analysis of the data collected during the session (e.g. suspicion of fraud…). This one-of-a-kind video-bot is fully-automated without any human interaction, works seamlessly, flawlessly, in over 100 languages and is available 24/7. This provides an indication of risk directly at on-boarding.
Furthermore, we can also provide a risk scoring tool which will analyze the risk profile of all customers during the entire lifetime of the business relationship. The risk factors used to determine the risk profiles of customers are completely customizable and can be tailored to each company's activity and risk-based approach.
How are you affected by the changing regulatory landscape, such as the impending introduction of GDPR and how that impacts customer data?
Algoreg is committed to comply with all applicable laws and regulations, including GDPR. We take data protection seriously, in particular considering the nature and sensitiveness of the data treated/used. As many professionals, algoreg is preparing for the imminent implementation of GDPR end of May.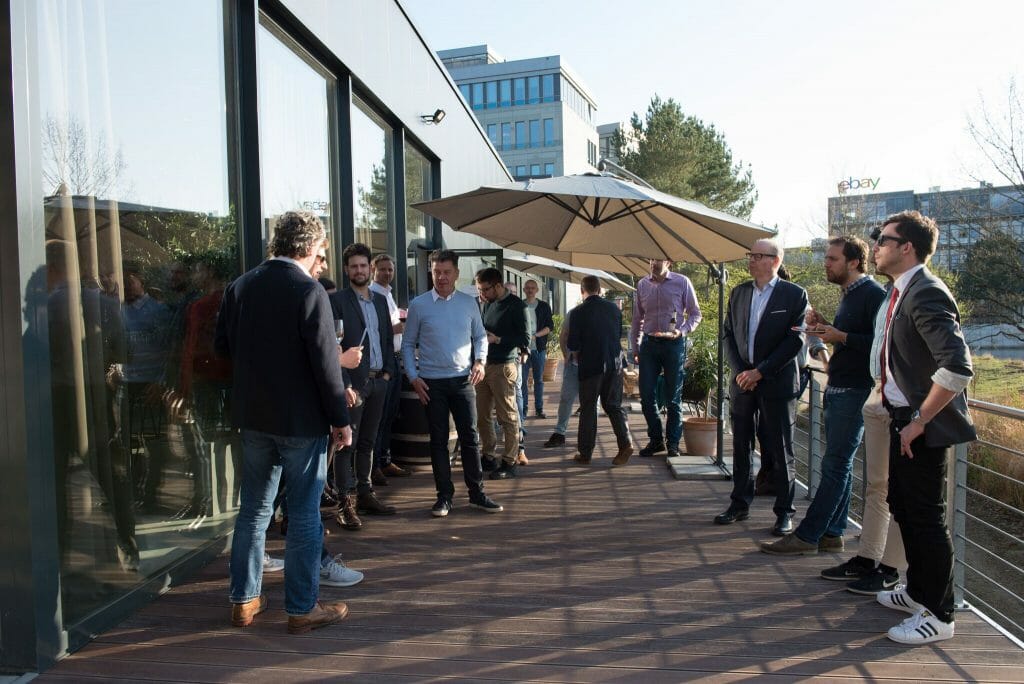 What have the advantages of being based in Luxembourg been for the growth of your business?
Luxembourg is a great place to start a business.
Firstly, geographically, it has the chance to be nearby from all major European cities.
Secondly, the Fintech ecosystem has started to shape up since the creation of the LHoFT foundation back in 2016 and this brand new wind of change modifies the old and traditional financial landscape in a significantly more innovative and open environment. It started out with government initiatives and private companies followed the path.
Many big and solid institutions are now ready to help out smaller structures in offering business opportunities, tech solutions or even financial investments.
In addition to that, Luxembourg has the chance to nurture a bunch of bright minds, especially in the Fintech scene. Luxembourg has become a smarter nation with a more open-minded philosophy towards startups, especially Fintech and Regtech. This is a chance, and a unique value of this small but promising country.
What are you hoping to get out of the Fintech Europe 2018 program?
We are really proud to be part of the Fintech Europe 2018 program organised by Village Capital, PayPal, the LHoFT, and Middlegame ventures. This is an amazing chance to be coached actively by mentors.
The amount of experience they can share with us is outstanding and we honestly hope that some of their guidance can push algoreg to the next level.
In a more practical way, we expect some really cool ideas to help develop our sales strategy and embrace all the different huge target markets.=