"As a financial services industry, we no longer only compete with each other, but with all the others who attract the digital attention of our customers."
In an effort to get to know the Fintech ecosystem and their representatives better, we asked them a few questions as a part of our series of interviews: The Innovators. This time we caught up with Erich Borsch, Co-Founder of Aixigo, who recently took part in one of the largest European tech conferences sponsored by the LHoFT: ICT Spring. As key event for Luxembourg's technology community, ICT Spring is designed to facilitate the meeting of minds, and encourage networking amongst industry leaders.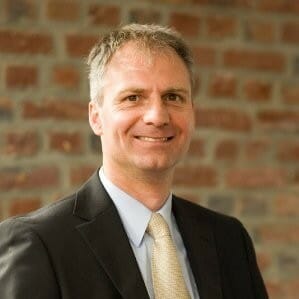 Erich Borsch, Co-Founder of Aixigo
Located: Aachen / Luxembourg
Sector: Technology Provider
Website: aixigo.com
Twitter: @aixigo
Erich, can you tell us a little about yourself and about your company Aixigo?
I'm founder and COO of Aixigo. Through 19 years of experience in portfolio management software, we have made a steady evolution "in the eye" of the client. We were always confronted with the benefits of the application for the department.
We understand that banks' IT needs to be heavily involved right from the start. By "involved" is also meant that the bank IT can "play along" in the design and during the ongoing process. Almost also has direct access. We make this possible through the provision on API and the individual configurability of the solution. Monoliths are no longer in demand. We have this concrete experience made in the implementation of the Commerzbank portfolio management system. Since the beginning of 2017 (after undergoing a long and intensive test phase), the PMS has been running for 1.5 million customers / portfolios.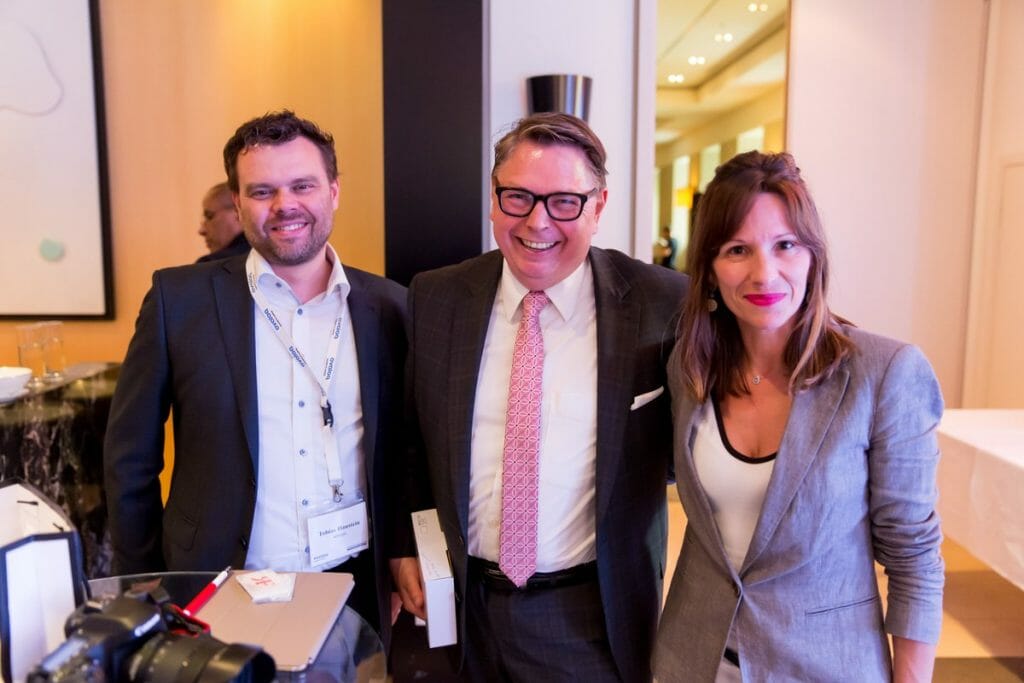 Mario Alves and Tobias Haustein of aixigo at PBI Germany Awards 2018
In the creation of your individual and modular web applications, what is the methodology that ensures the solution is tailored to your customer's needs?
Aixigo has further expanded the features of the High Performance Portfolio API. It accepts large amounts of data as a raw material of legacy systems, refines them quickly, massively and flexibly to information and makes them available to all customer systems. The aixigo API currently comprises almost 100 services. Each of these services is individually configurable via call parameters. For digital asset management, the API provides all the processes and functions required for a bulk business. Thus, the asset management service becomes suitable for the masses and is no longer reserved for the very wealthy clients. The flexibility of the REST API enables financial services providers to innovate their own digital customer experience. Be it via apps, chatbots or voice interfaces.
High performance means: Aixigo's API services can efficiently serve millions of portfolios within minutes. Even extremely broad portfolios (> 30,000 transactions, 10-year history) can be analyzed in milliseconds.
Based on your experience of working with players across the industry, what do you see as the main challenges for Wealth Management today?
First and foremost, we address the problem of financial institutions having to reinvent themselves. We create the basis for creating a transformation process for the automation and digitization of investments. With our innovations, we enable financial institutions to offer digital "value-added services" in customer segments that have not previously experienced this.
In the digital business, the customer experience is the focus. If that does not work, the customer shuts off faster than we can think. Innovation has become the standard in recent years. We all constantly expect new features from our digital helpers. And it's about relevance, not pretty animated but irrelevant information.
As a financial services industry, we no longer only compete with each other, but with all the others who attract the digital attention of our customers. Our goal must be to get two minutes of daily digital attention from the customer. Two minutes a day, in which he deals with our offers. If you want to play in the digital business, its systems have to meet two requirements: speed and flexibility.
Aixigo recently won an award in the category 'Outstanding Front-End Digital Solutions Provider (Vendor)' at the PBI Germany Awards 2018. What does this mean for you, and what key factors do you think the judges considered?
As mentioned above under other points, both the number of portfolios to be calculated / analyzed in combination with the highest speed of any competitor are our USP. Some competitors call the calculation / analysis of 100,000 portfolios in 30 minutes as a revolution. Our PMS calculates 1 million portfolios in less than 6 minutes.
This again illustrates the enormous speed compared to our competitors. And this is possible through a completely redeveloped system based on API services. This opens up the retail market for banks and clearly positions us in the "blue ocean". However, FinTechs are currently receiving only opportunities because most banks have not yet adequately filled this "retail sector" digitally.
With our "Platform for all Services" we provide the banks with the necessary flexibility, speed, automation, process reliability and digitality.