As a part of LHoFT Talent Month, we're approaching the issue of recruiting technology talent from all angles. In our first article we looked at why people have chosen to move to Luxembourg to work in Fintech, and this time we're again looking at it from the perspective of a company. What do Luxembourg Fintech companies offer potential recruits? What do they look for in candidates?
This time we spoke to Bert Boerman, Co-Founder and CEO of Governance.com: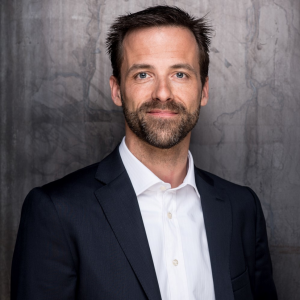 What are the important factors to consider when hiring a new tech or IT recruit?
Experienced and self-starter developers – Familiar with the program languages used in-house. We are seeking developers who take pleasure in making complex actions user-friendly. Our main goal is to create an ergonomic user experience, by making sure we adapt to customer needs and more specifically to how our clients are going use our solution.
Good communication skills – Enabling successful teamwork. Communication is at the core of our company. We emphasise continuous interaction, sharing feedback and timely information instantly to meet our clients' expectations. Being open-minded is imperative as we combine a lot of different backgrounds. Furthermore, the teams are based in different locations, thus, the people must be able to use the means at their disposal to overcome any barriers that might impede the flow of information.
Talented international profiles – diversifying talent to bring in the best assets.By looking for talent all over the world Governance.com seeks to tap into a diverse and high-quality labor pool. Diversity allows for multiple and differing points of view which can be largely beneficial for problem-solving and developing a high-quality product. At Governance.com we pride ourselves on providing innovative and time-saving solutions to our customers. This is what drives our motivation and leads us in our search for search for the best talent available regardless of their origin.
Agility – Learn & Adapt to new techniques quickly. Given the constantly evolving industry we find ourselves in, it is of immense importance to hire talented and creative people that can adapt to changing circumstances with ease. Our agile framework demands for cognitive flexibility which demands a certain level of curiousness and proactiveness.  A common trait of our current developers is that they are all eager and excited to learn about the latest developing practises, so this is also a trait we value when hiring new people.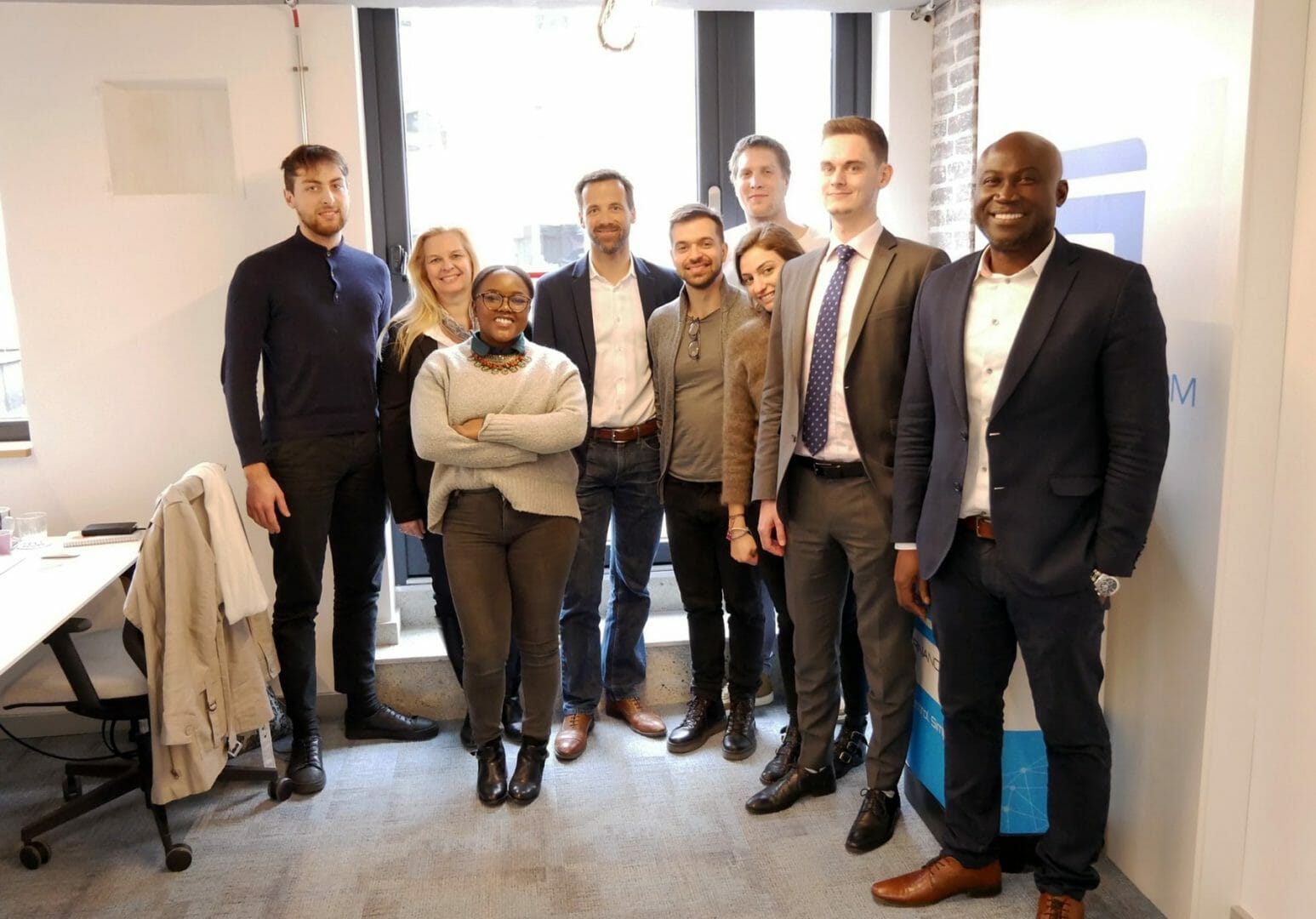 The Luxembourg based Governance.com team
What positively differentiates your company for potential recruits?
Our international workplace reflects the multicultural landscape of Luxembourg. With about 10 nationalities and 10+ languages spoken in-house; it is safe to say that we reflect a modern, globally oriented workplace. We are proud of this diversity and embrace the different cultures and values which are a great recipe for interesting conversations and creative ideas, resulting in personal as well as professional growth.
We strive to build competent teams by hiring talented minds and fast learners. At Governance.com, we give everybody the space to express and demonstrate their proficiency by putting you directly in the driver's seat. Excellence, trust and helpfulness define our current workforce and allow for a stimulating and engaging environment.
By combining the multicultural spirit with great minds, we have created a friendly work environment that allows for the cross-pollination of ideas and best practices. This has allowed Governance.com to become one of the household names for data management and process automation in Luxembourg and beyond.
What makes Luxembourg an attractive destination for tech talent?
Luxembourg is an attractive destination for Tech talent for mainly 3 reasons:
1. In line with Luxembourg's continuous innovation efforts, the government has massively invested in the FinTech and start-up ecosystem. In consequence, this dynamic and innovative economy has seen a large rise in the need for tech talent. This, in turn, has led to a wide array of opportunities having been created for technical staff in the Grand Duchy.
2. Luxembourg is home to about half a million people from all over the world. Besides promising business opportunities and a stable political environment, the country is ranked first for personal safety which creates comfortable family settings, as well as a nest for social interaction.
3. Luxembourg has great infrastructures and a very high standard of living. Attractive salaries and opportunities for self-development are fuelled by the successful international finance centre the Grand Duchy is known for. The country allows for exciting lifestyles where the opportunities for meeting new people are abundant.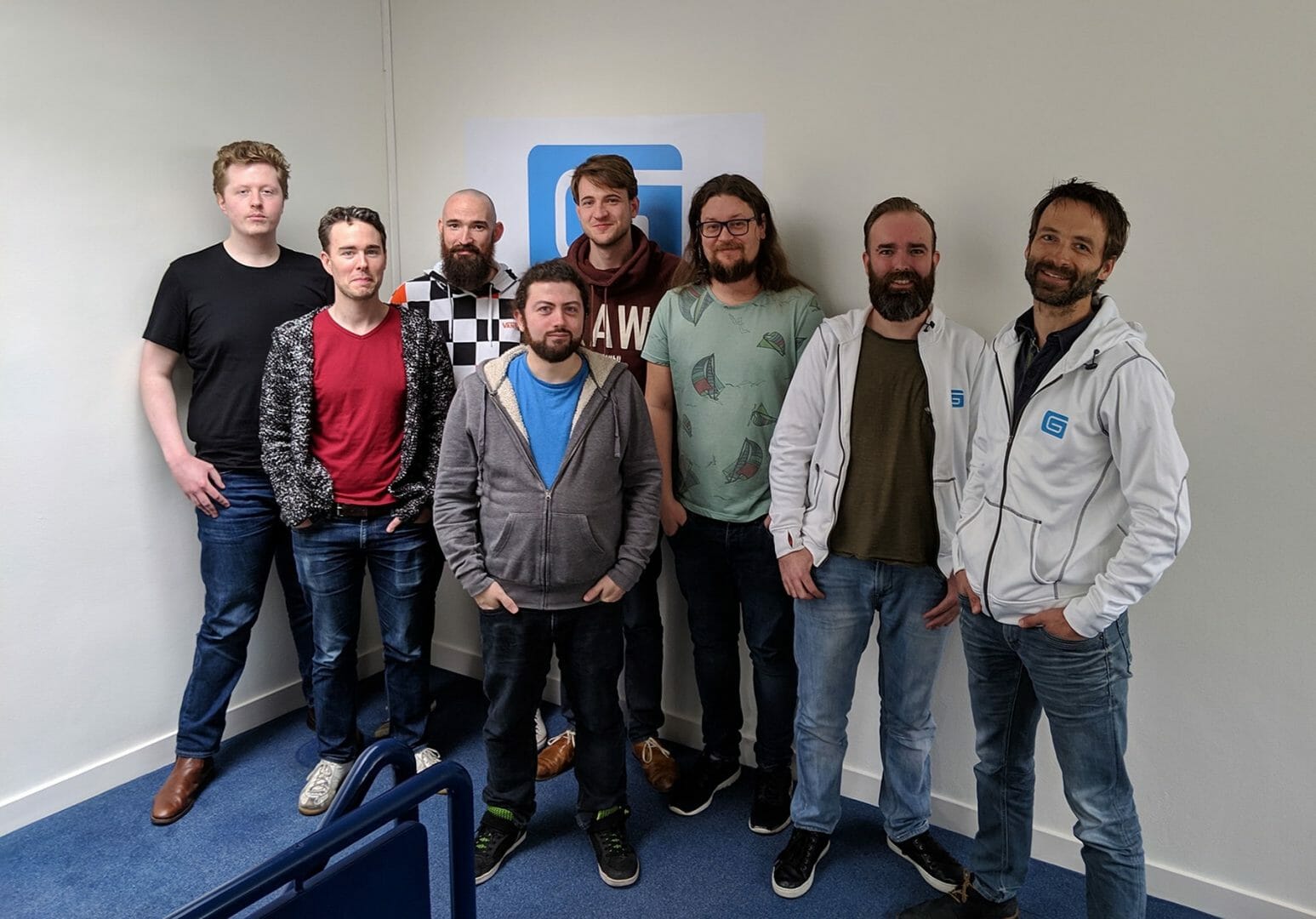 The Netherlands based Governance.com team
Hiring great IT and Tech talent is one of the biggest challenges faced by Fintech companies.
We have decided to tackle this issue, dedicating March to the LHoFT Talent Month where we will organize, sponsor and attend several student recruitment forums, masterclasses and workshops across Europe.
Check below for our list of events – and keep an eye on our events section. Send a email to [email protected] if you have any questions!

#talentmonth19