A Fintech acceleration programme for early-stage startups with €50.000 in subsidies for each of the 5 winning Fintechs 
Catapult: Kickstarter 2021 is a four-week acceleration bootcamp, a brand-new programme developed by the LHoFT Foundation in close collaboration with the Ministry of Economy in Luxembourg.   
Over recent years Luxembourg has built up a supportive and robust Fintech startup ecosystem through collaboration between key  public and private decision makers. The Grand Duchy  has developed a critical support infrastructure that includes incubation facilities, accessibility to a  mix of public and private funds, and engaged and open stakeholders from major international institutions that are  willing to advise, collaborate and partner with new financial technology firms. 
Aligning with Luxembourg's ambition to create a leading startup and entrepreneurial nation, the Ministry of the Economy, in partnership with the LHoFT, have built the Catapult: Kickstarter programme to further catalyse Fintech innovation.
Targeting ten Fintech startups from around the world , Catapult: Kickstarter 2021 is a programme that provides support and critical guidance to the selected participant firms in their growth. In order to effectively leverage the strengths of Luxembourg's community and capabilities, the selected firms, in general, focus on delivering services to financial institutions (B2B), with particular emphasis on Insurtech, Regtech, Fundtech as well as ESG (Greentech). B2C payments is also represented in the inaugural cohort of Catapult: Kickstarter. 
The programme will help the Fintech entrepreneurs to develop their business models with a focus on business scaling and risk management. Catapult: Kickstarter builds on the success and learnings from the Catapult: Inclusion Africa programme that is now in its fourth year. The Catapult: Kickstarter programme is tailored to the particular stage of the participating Fintechs and  is structured around classroom tutorials, experts talks, customer discovery, challenges, one-to-one meetings, pitching sessions, mentorship sessions and networking events.  
The Luxembourg Financial Industry is enthusiastic about getting involved in the programme, with strategic partners such as Luxembourg For Finance (LFF), Expon Capital, Middlegame Ventures (MGV), alongside a plethora of institutions providing insight to the selected firms and actively engaging with them on projects. 
The  programme will begin on Tuesday June 1st, and it will close with a final public pitching event on Friday June 25th. 
Five of the ten participating firms will be able to access up to 50,000 EUR in subsidies from the Luxembourg Ministry of the Economy, based on fulfilment of eligibility criteria. 
Nasir Zubairi, CEO of the LHoFT commented: We are very excited by the Catapult:  Kickstarter programme and the firms that are participating. The quality of the firms is clear. We believe the participants will gain a lot from the programme and from connecting with the Luxembourg finance community; vice versa, we believe these firms also have a lot to offer the financial centre in solving key challenges that institutions are experiencing. We were amazed to have received 107 applications from over 36 countries for this first edition of the programme; it is really FINTASTIC to see such interest in Luxembourg Fintech and the LHoFT. 
Join us on Friday 25th of June for the final digital pitching event, opened to the public, to discover the best Fintech solutions developed during the program. 
The 10 Selected Fintech Startups of the Catapult: Kickstarter 2021 programme are: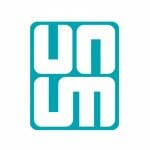 unum IOS 
Luxembourg
no website
unum IOS develops Governance technology solutions for the Investment Fund Management market delivering efficiency and reducing risk by standardising data inputs, automating processes and creating meaningful governance reporting.
---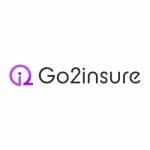 Go2insure
Slovenia
https://www.go2insure.net/sl
Alifenet (brand is go2insure) is a team of insurance professionals with more than 60 years of combined experience, ranging from product design and development, to business growth strategies and operational management. Providing a peace of mind for citizens is a noble mission, but the insurance industry also has many flaws, mainly linked to aggressive sales practices, non-transparent, complex insurance product offers and established business models lacking customer-centred approaches.
---
Greenomy
Belgium
https://greenomy.io/
Greenomy is a regtech SaaS platform enabling companies and financial institutions to comply with new EU sustainable finance rules, including the Taxonomy and SFDR. Our vision is to make a substantial contribution to the global objective to achieve carbon neutrality before 2050.
---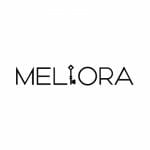 Meliora
Luxembourg
https://www.melioratrust.com/
Meliora grants alternatives managers much broader market access, facilitated through pooling in a Digitally Administered Personalised Master Trust Structure. Where each individual investor or family receives a personalised trust segregated under the Master Trust. This grants significant additional investor protections through the Trustee, who assumes a fiduciary responsibility to the beneficiaries.
---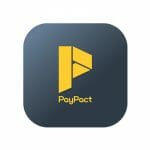 Paypact
Romania
https://paypact.ro/language/en/
PayPact is the AirHelp of motor insurance claims. We simplify the claim filing process and reduce the pay time from 40 days days to 48 hours in the case of motor claims. First, we provide objective evaluations of the damage immediately after an accident, so clients can choose the best course of action, including quick payment directly from PayPact. If the client decides to proceed with this option, the claim is filed via our web app in as little as 10 minutes and they can choose to receive the money straight to their account.
---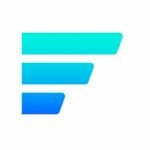 EthicsGrade
UK
https://www.ethicsgrade.io/
We're building an AI based 'watermelon' detection system. A 'watermelon' is a company that looks 'green' on the outside, but is anything but on closer analysis. We provide health check, benchmarking, and audit services to clients so they can develop the appropriate Operating Model for Governance such as AI Ethics Boards/Councils and satisfy customer and policy-makers' demands for good governance.
---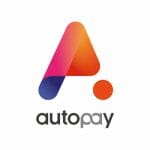 Autopay Mobility
Poland
https://autopay.pl/eng
Autopay is a startup, which provides fully touchless, seamless, and automatic payments for mobility – motorways, parking lots, fuelling, car charges, car washers, and drive-thrus. Our philosophy – the best interface is no interface – just set and forget about payments. Autopay is available as a standalone mobile application but also via banks' mobile apps, navigation apps, and could be a native in-car app.
---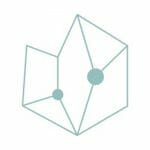 NodeVenture – TMIA GmbH 
Austria
https://tmia.at/
NodeVenture is a unique custody solution for crypto assets. We have developed a patented technology that allows us to store cryptocurrencies offline but make them available around the clock as if they were online. Our technology offers online access to cryptocurrencies held offline. We offer a B2B2C solution. The financial market industry participants can use our white label "All in One" Solution or integrate our service via API. This means, our clients can offer safe storage of cryptocurrencies to their clients which is a big market need.
---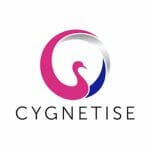 Cygnetise Limited
UK
https://www.cygnetise.com/
Cygnetise offers firms a web based application to digitally manage authorised signatories. This includes bank mandate management (treasury), delegated authorities, authorized signers and authorised trader lists (Mifid 2 reg). The product is a decentralised (utilising blockchain) Global Signatory Repository. Corporations benefit by easily managing their authorised signature lists including sharing with their counterparts and banks.
---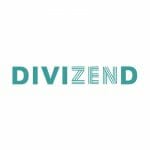 Divizend 
Germany
https://divizend.com/
Divizend is the leading international wealth-tax FinTech platform for the fastest way to reclaim foreign dividend withholding taxes. Our B2C software helps private investors to reclaim their taxes by automating the withholding tax refund process. Divizend is the first FinTech worldwide to work on digitizing such a service in a novel, user-friendly and price-competitive way. With our holistic approach verbalized by the claim "Find, Act, Maximize", Divizend's platform will be the central place for investors striving for high dividend earnings, as they will find only the most relevant insights, research, analytics and tax services there. The most notable modules, all built in-house for highest quality, are the B2C withholding tax reclaim platform targeting a $90B market, the first international securities aggregation API, securities database, dividend screener and a modular financial data ecosystem.