2018 has been an outstanding year for the Fintech and the financial services industry in Luxembourg.
Access, engagement, agility, and diversity are some of the characteristics that place Luxembourg at the beating heart of the EU financial services sector and the perfect environment for Fintech innovation. Since the formal registration of the LHoFT Foundation in April 2017, we have witnessed incredible interest and growth in the financial technology sector. Our membership has ballooned in a very short time, reaching 100 members in december 2018 as many leading firms have chosen Luxembourg as a strategic base of operations, and we are certain that many more will come.
Creating an ecosystem that always aims to be more connected and collaborative than any other, let's take a break on the first days of 2019 and look back over a few key moments that made 2018 so exciting.  
1) Paris Fintech Forum 2018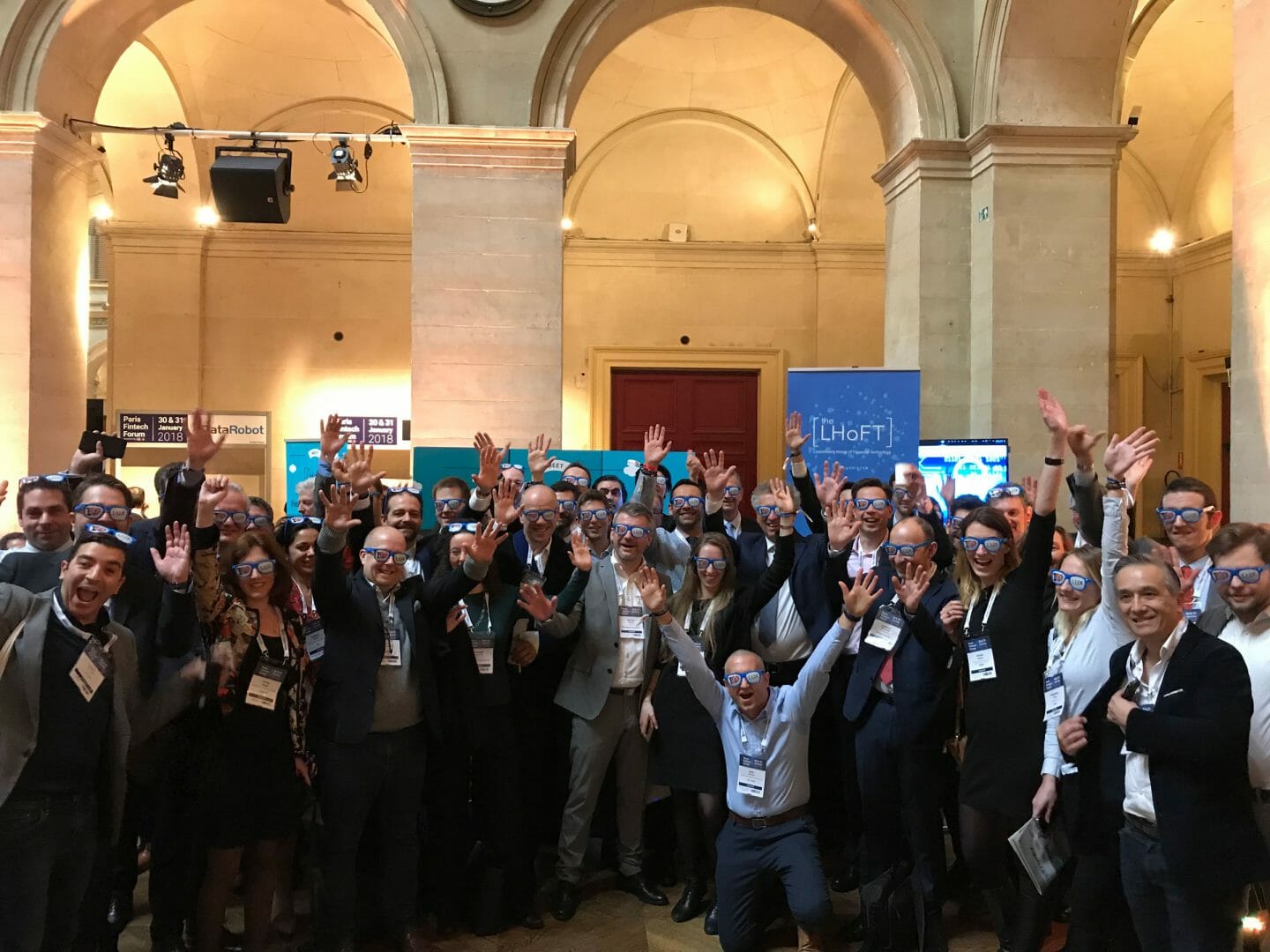 2018 kicked off in style at Paris Fintech Forum, bringing together more than 80 "luxemburger" for an  impressive LHoFT delegation, becoming something of a tradition for the LHoFT to kick off the year. In addition to showcasing the ever-expanding Luxembourg Fintech ecosystem, we also had the pleasure of signing an Memorandum of Understanding with BHive – the Fintech innovation platform representing our neighbour, Belgium. The signing was witnessed by Pierre Gramegna, Luxembourg Finance Minister, as well as Johan Van Overtveldt, Belgian Finance Minister. The MoU represents a will for greater collaboration between our two hubs, strengthening networks, knowledge pools, and innovation endeavors. The signing of this memorandum opened the door to many other formalised partnerships with other international fintech hubs throughout the year 2018.
The LHoFT team will be happy to meet you on our dedicated booth at Paris Fintech Forum 2019. Join us for the 4th edition. More info at [email protected]
#Collaboration
2) Luxembourg Tech School hackathons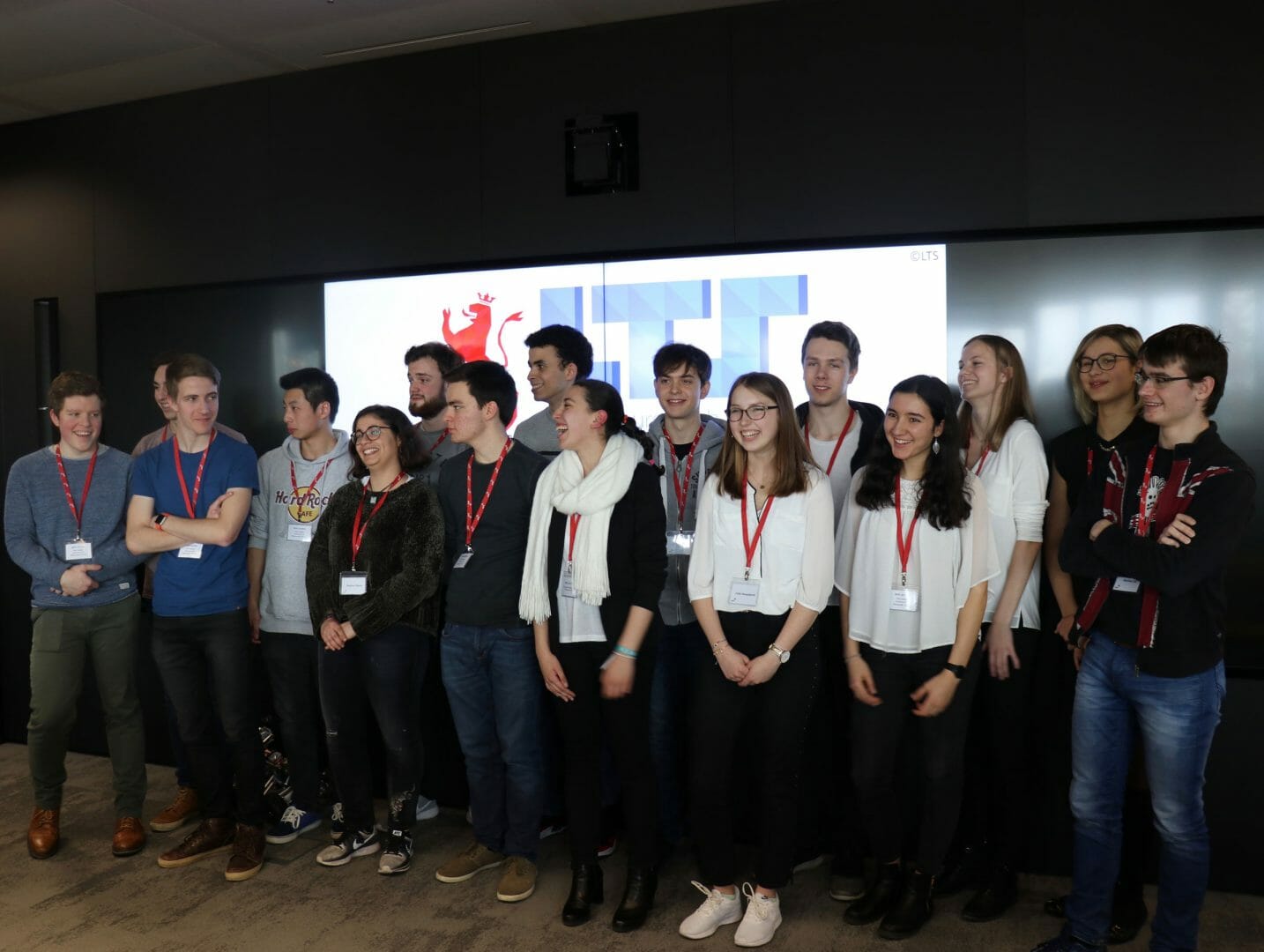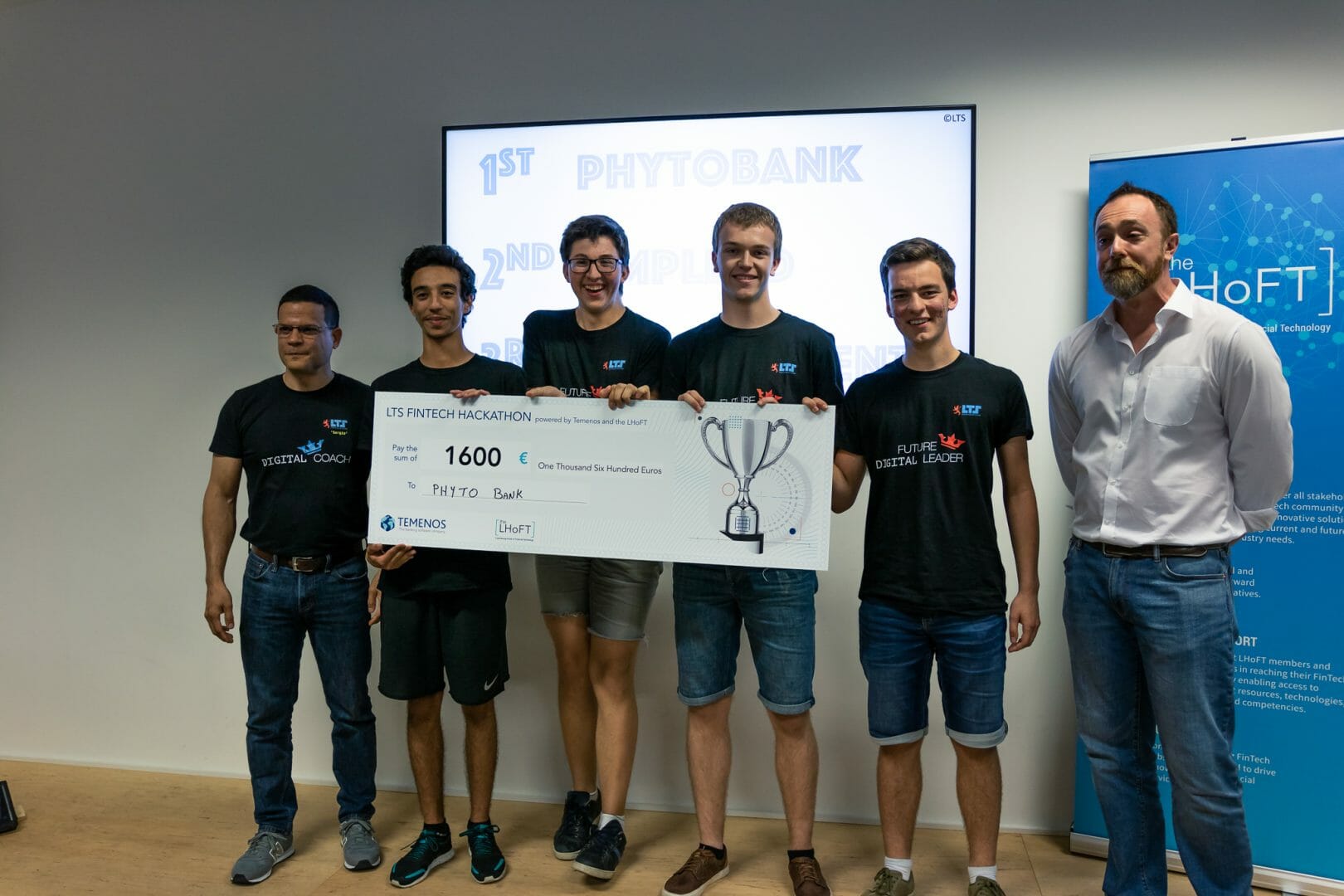 After the success of last year's 'Bank of the Future' Hackathon, we had the pleasure to organize this year not one but two Luxembourg Tech School hackathons. For the first hackathon, the future digital leaders of the Luxembourg Tech School "played the financial game of life". With the rise of Artificial Intelligence in the Fund Industry, "what does the wealth management of the future look like?" was the burning question addressed to the 16 students welcomed on the 23rd, 24th and 25th of March by our partner PwC Luxembourg, at their Experience Center, with the support of the LHoFT, ALFI, Digital Lëtzebuerg, FundRock, and BlackRock.
The second hackathon, which took place the last weekend of June, was named the "Bank of the Future Hackathon" N. 2. After the success of the 2017 edition on this topic,  20 students of the Luxembourg Tech School sought to tackle this challenge and "hack" their concepts for the bank of the future focusing on customer benefits, transparency or environmental impact during a whole weekend. This time the Hackathon was hosted by the LHoFT and supported by Digital Lëtzebuerg and Temenos, who provided a sandbox which gave the students access to its technical infrastructure and banking software.
#DigitalLeaders
3) Moving in and HoST Grand Opening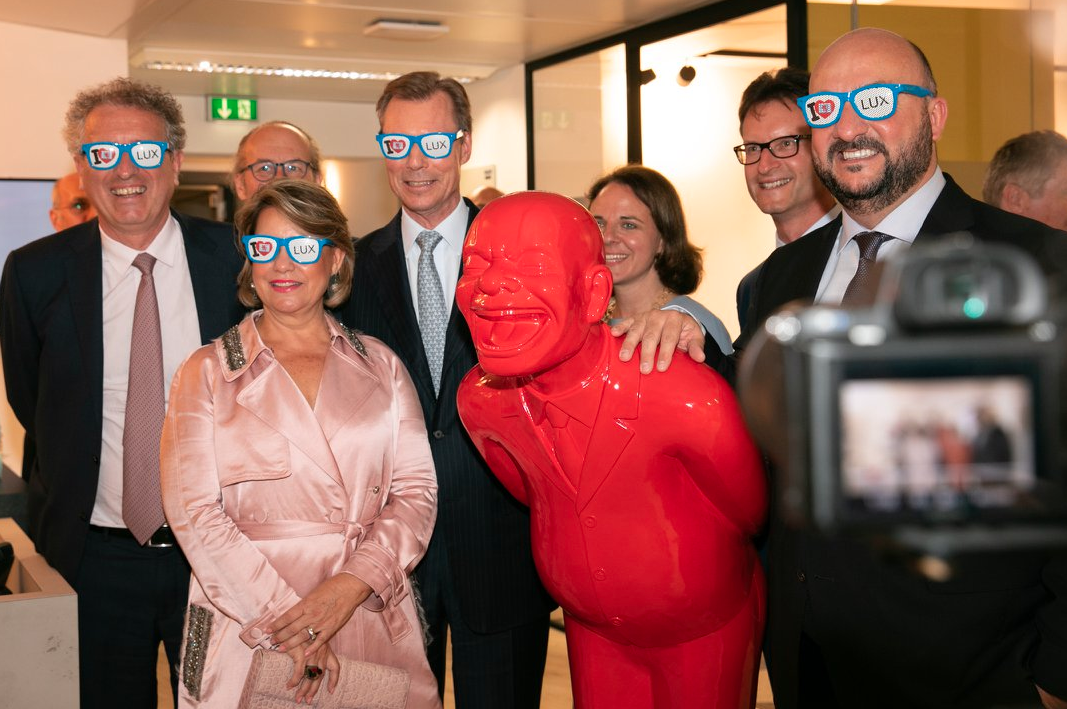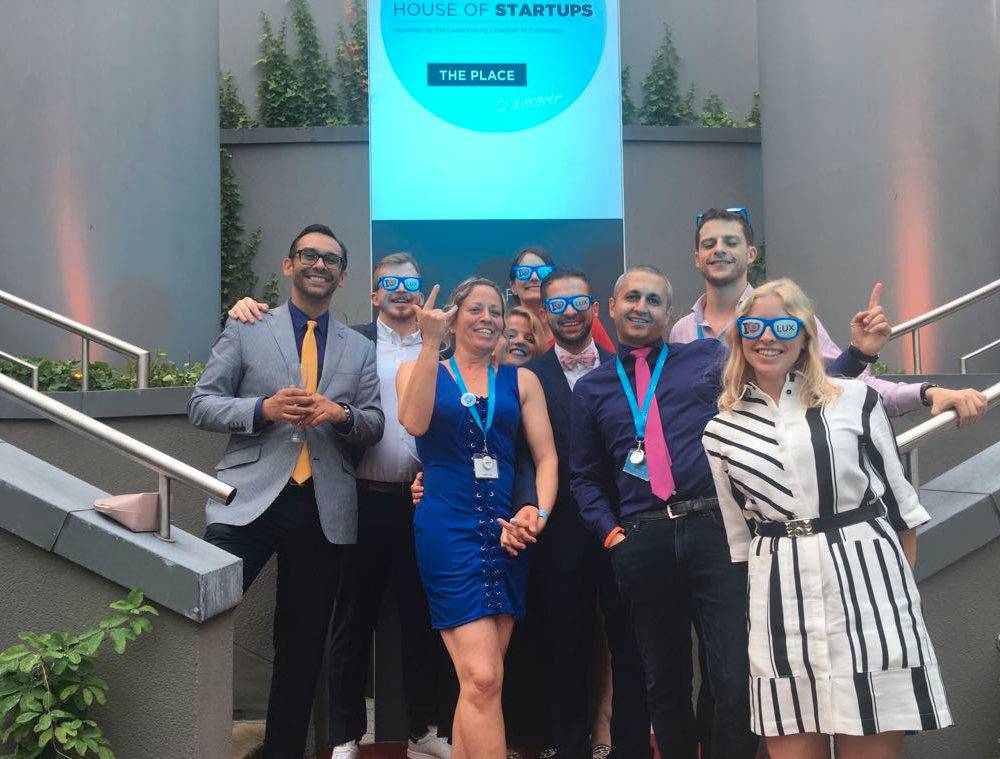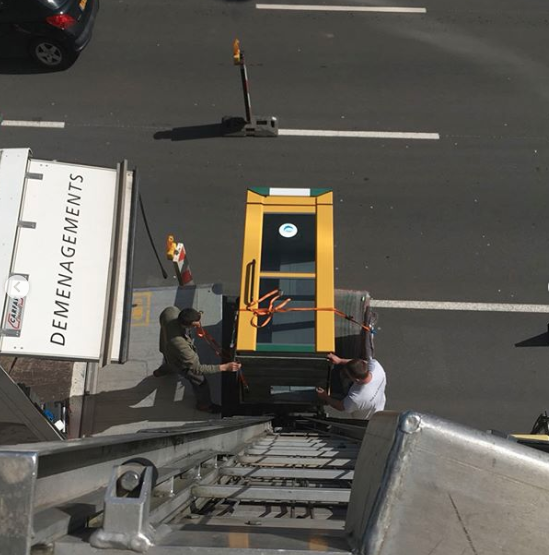 Moving day might have been the most important day of 2018 for the LHoFT, as we left our original office in the Kirchberg business district, and moved to an incredible new facility based within the 'House of Startups' in Luxembourg's city center during the weekend of the 7 and 8th of April. Amongst the challenges involved were assuring our red man arrived safely, and delivering the phone boxes through the third floor windows.
As part of the House of Startups, we have doubled our capacity since moving to the new premises, aiming to gather the most innovative and creative financial services firms and offering the best resources and solutions to move the sector forward. We began with 26 hosted companies and now at the end of the year we have increased that number to 47 hosted companies and 100 members in total.
After moving in April, we had two months to settle in with our member companies before the Grand Opening of the House of Startups and LHoFT facility, where it would be unveiled to Luxembourg's wider finance community and press. The evening was a huge success, with the Grand Ducal Family of Luxembourg and Luxembourg Ministers enjoying tours of the building, while Luxembourg's finance and financial technology community mingled inside and out.
#NewHome
4) Fintech Europe 2018 and ICT Spring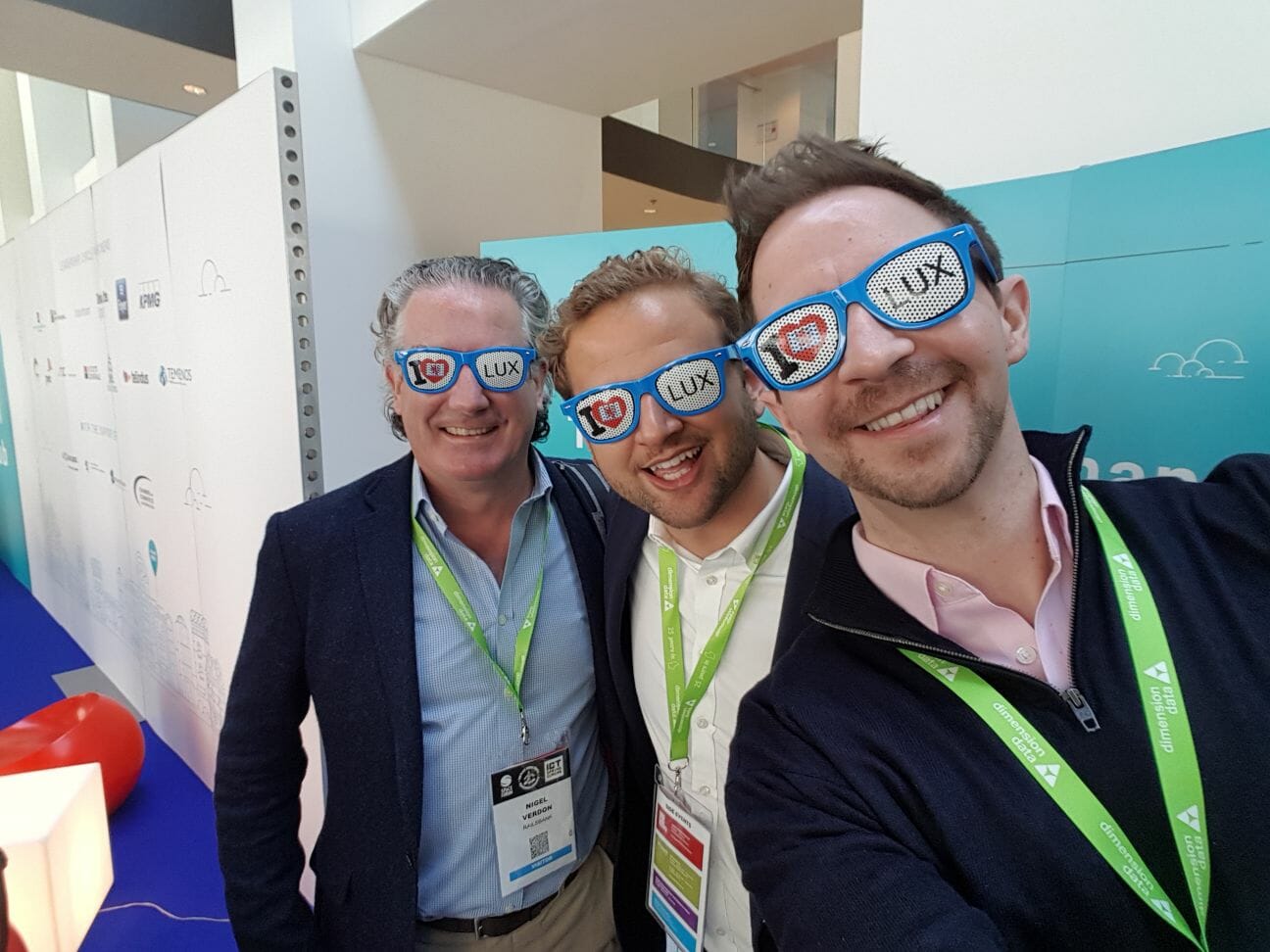 Fintech Europe 2018 was a three-month venture development program led by Village Capital in collaboration with PayPal, MiddleGame Ventures and the LHoFT Foundation. This initiative aimed at supporting the most innovative European startups developing innovative compliance solutions. This specialized program, held in Berlin and Luxembourg, connected participating startups directly with the stakeholders, strategic partners, and investors they need to grow and scale. Over the course of three months, participants shared feedback, perspective, and networks with one another, building a valuable peer community and catalyzing their growth.​ After a first session conducted at the ICT Spring 2018, ​the program ended in Luxembourg in July at the LHoFT where two startups Railsbank and Cybertronica received offers of venture capital investment from MiddleGame Ventures after they were evaluated as "most ready for investment" by their peers​. Learn more here.
#FintechEurope2018
#ICTSpring2018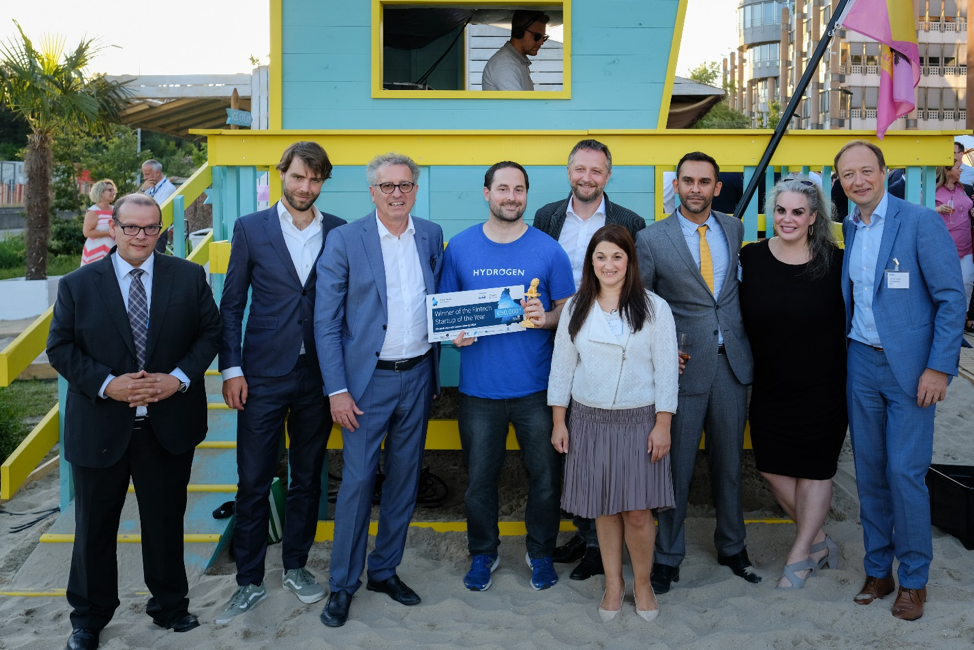 The 3rd edition of the Fintech Awards (organised by KPMG Luxembourg and the LHoFT, sponsored by State Street and in collaboration with Digital Lëtzebuerg, the Luxembourg ICT Cluster, LuxInnovation, and Maison Moderne) saw the New York-based fintech company Hydrogen announced as the winner on 20 June 2018 at KPMG Luxembourg's headquarters in Kirchberg. Lingua Custodia (France) and Apiax (Switzerland) were the first and second runners up. A special inclusive finance prize was awarded to BitValley for its blockchain-based technology helping small farmers in developing countries.
Pascal Denis of KPMG Luxembourg headed a jury of six members, including Nasir Zubairi ( LHoFT), François Thill (Director of Cybersecurity at the Ministry of the Economy), Bart Gramberg (Innovation expert, KPMG Innovation), Ghela Boskovich (Head of Fintech/Regtech Partnerships at Rainmaking Innovation), and Cristina Ferreira (Head of Regulatory Solutions & Innovation at State Street). The winners were chosen from a pool of 192 applications from more than 40 countries, narrowed down to 13 semi-finalists, a group that ranged widely by geography coming from the US, China or Israel.  The finalists focused on a number of sector such as regtech, blockchain, deposits or financial translation, all with high relevance to the Luxembourg Finance Sector, that demonstrated even more this year its internationalization and its greater draw power as an established Fintech core center.
#FintechAwards2018
6) LHoFT Fintastic Football Tournament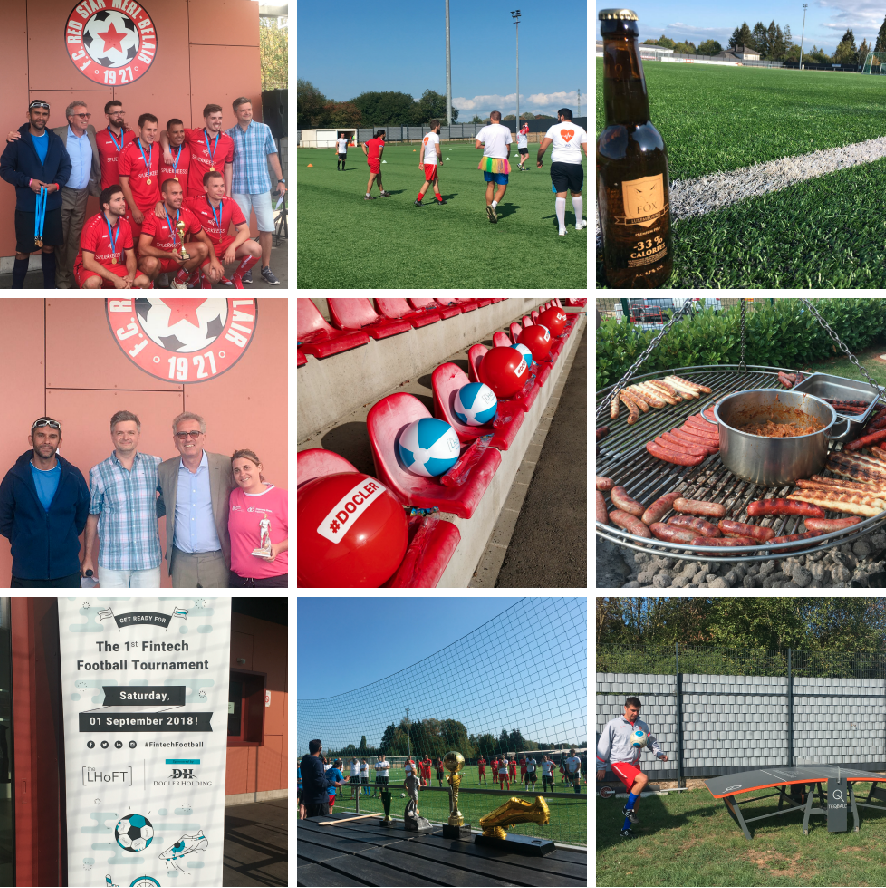 After an intense summer, with the move, the grand opening, Fintech Europe, ICT Spring and the annual Fintech Awards, it was time to blow off some steam with the first Fintech Football Tournament, sponsored by Docler Holding, which took place at Stade Jean in Merl , gathering 200 paticipants and spectators. 12 Teams signed up from LHoFT: Foyer Group, SnT, Finologee, BCEE, Docler Holding, Victor Buck Services, EIB/EIF, Ministry of Finance, ING, Farvest and SOCGEN. Tournament winner Farvest and the runner-up BCEE both received a trophy from Minister of Finance Pierre Gramegna.
#Community
7) 11:FS Dives into Luxembourg's Fintech Ecosystem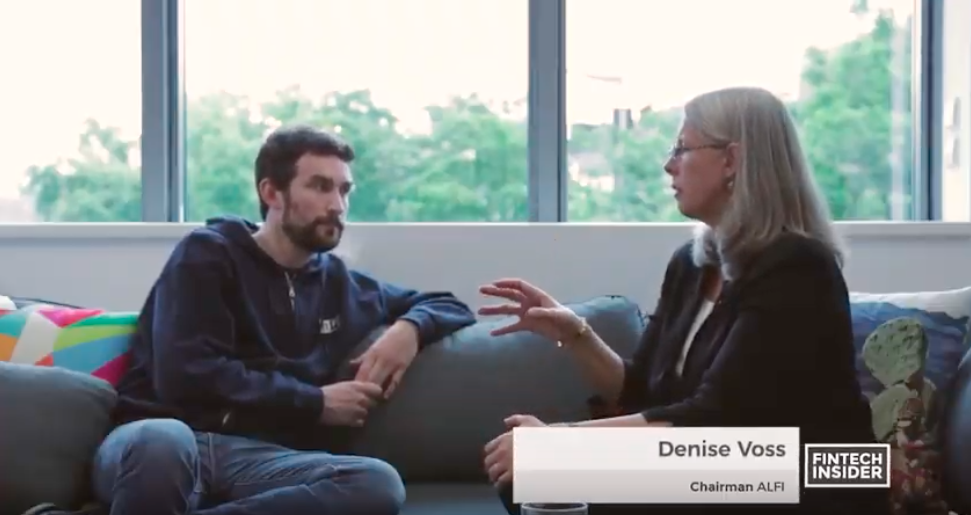 Fintech media mavericks 11:FS, who produce (amongst others) the always interesting Fintech Insiders podcast, were on the ground in Luxembourg for our Grand Opening back in June. In September they released a feature episode on Luxembourg's growing ecosystem aka "the biggest Fintech hub you've never heard of". Interviews from the grand opening, including our CEO Nasir Zubairi, Minister of Finance Pierre Gramegna, Luxembourg for Finance CEO Nicolas Mackel, and ALFI Chairman Denise Voss were combined with three other prominent figures: Mike Kane, CEO of Hydrogen (Fintech Awards 2018 Winner); Andy Bryant, COO of Bitflyer Europe (the first Bitcoin exchange regulated in the US, Japan and Europe, making it the most compliant virtual currency exchange in the world); and Elena Poughia, MD of Dataconomy Media (pan-European technology media and events). Learn more here.
#thebiggestFintechhubyouveneverheardof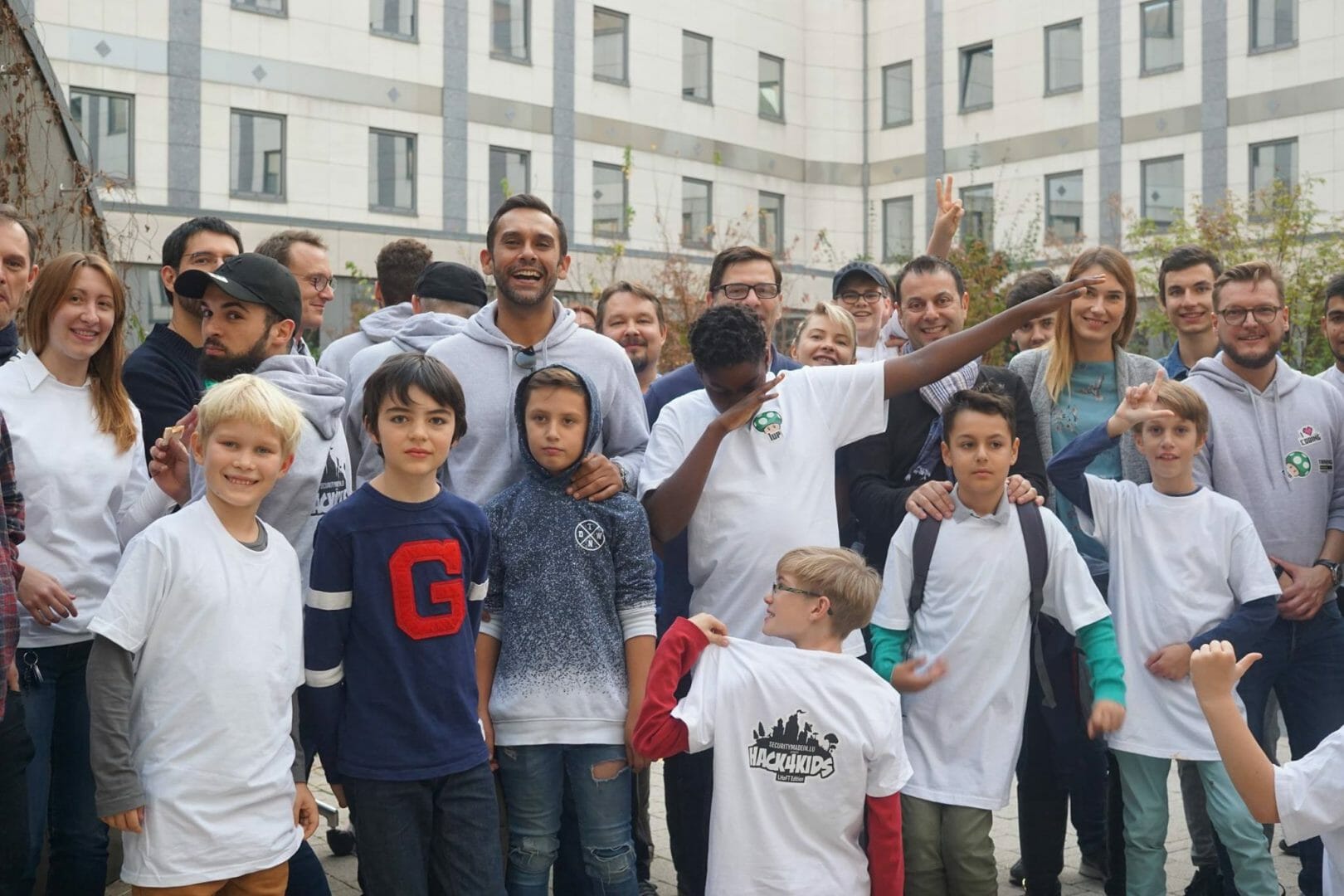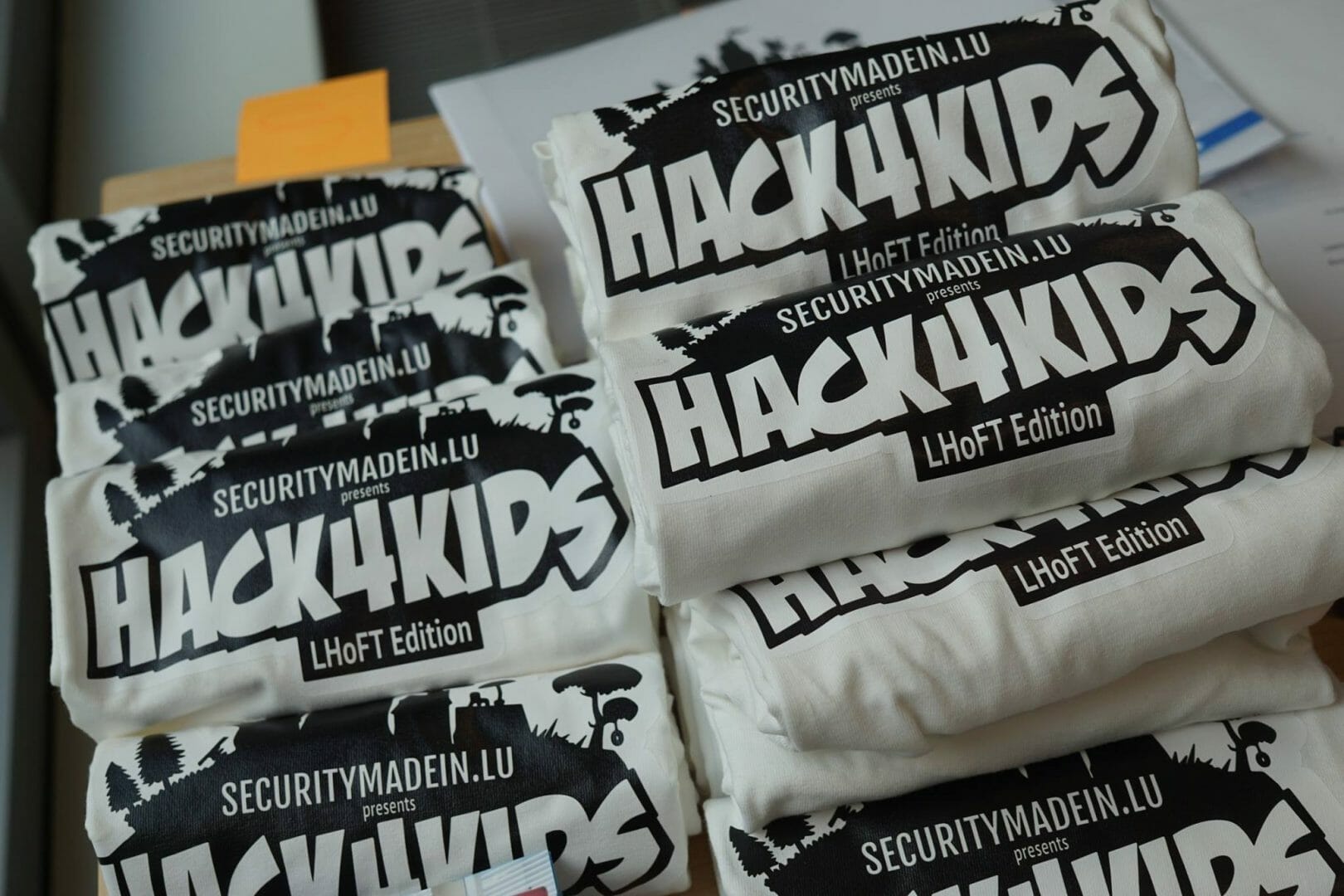 If there's one thing Luxembourg knows, it's preparing future generations for an increasingly digital environment and a new paradigm for skills and education. It began with our work with the Luxembourg Tech School, then to our sponsorship of Code Club Luxembourg, and in October that extended to a new event with SecurityMadein.lu, Hack4Kids. The event focused on educating children between 8 and 13 years old on issues of cybersecurity, using Fortnite as an accessible and engaging medium.
#Education
9) CATAPULT: Inclusion Africa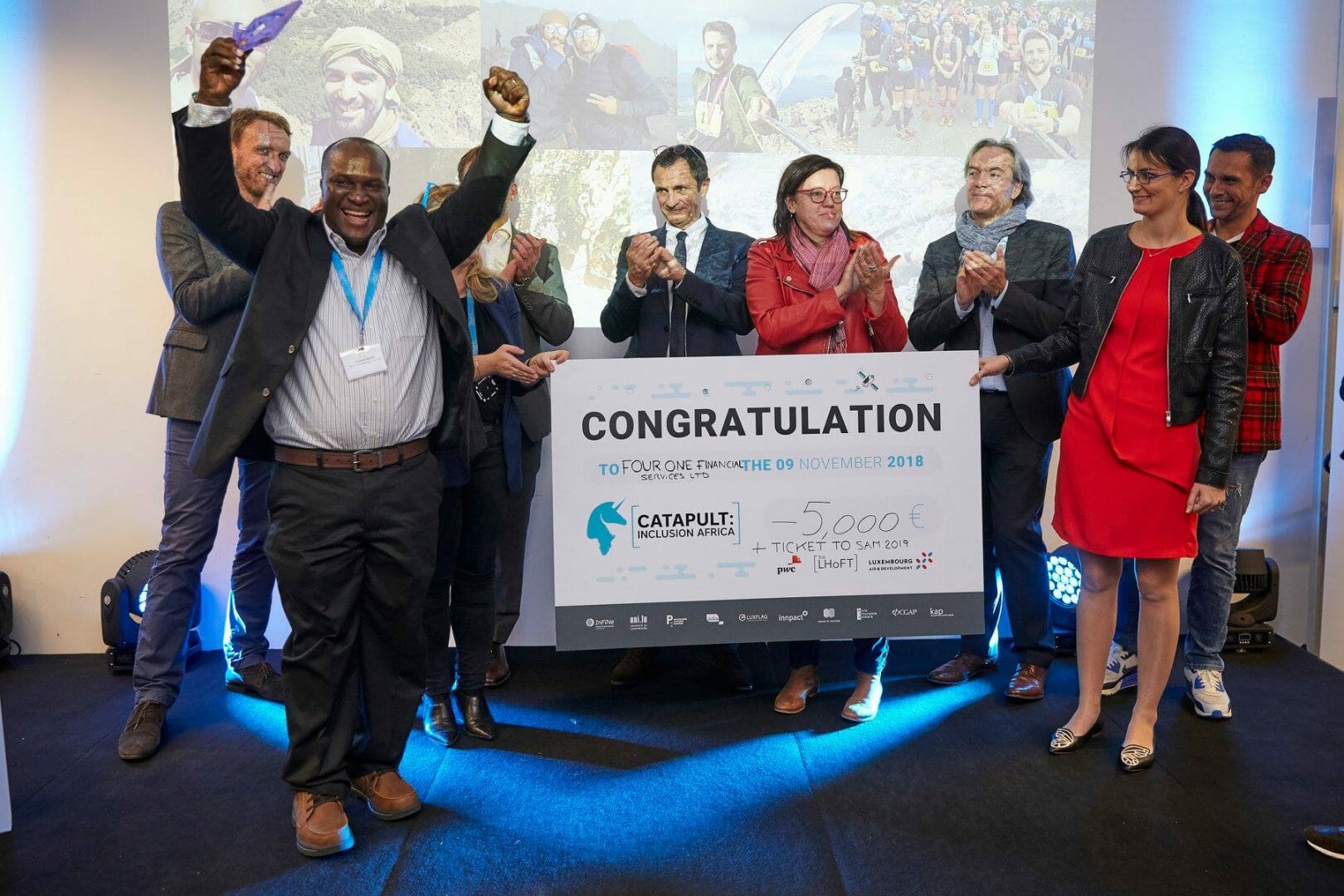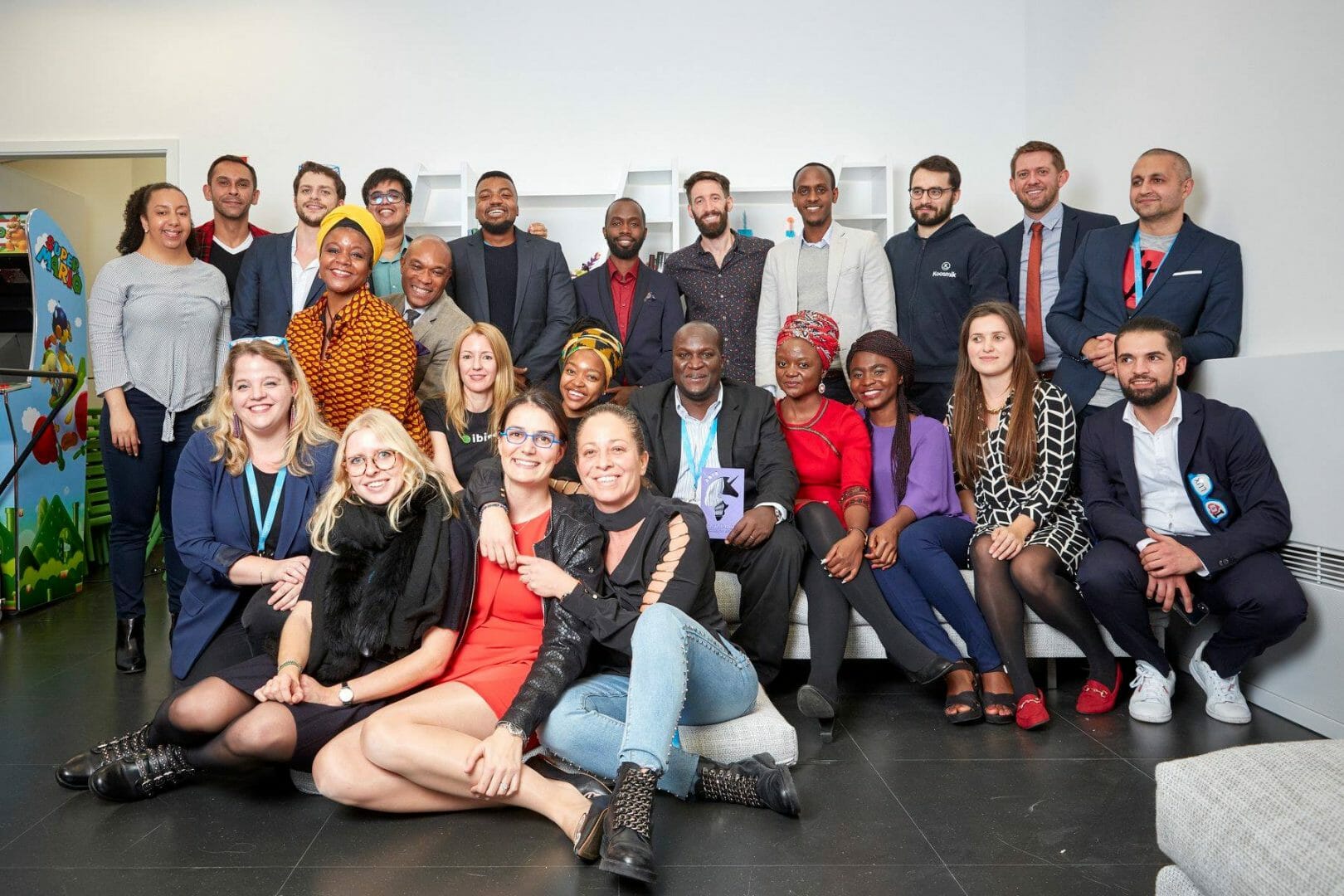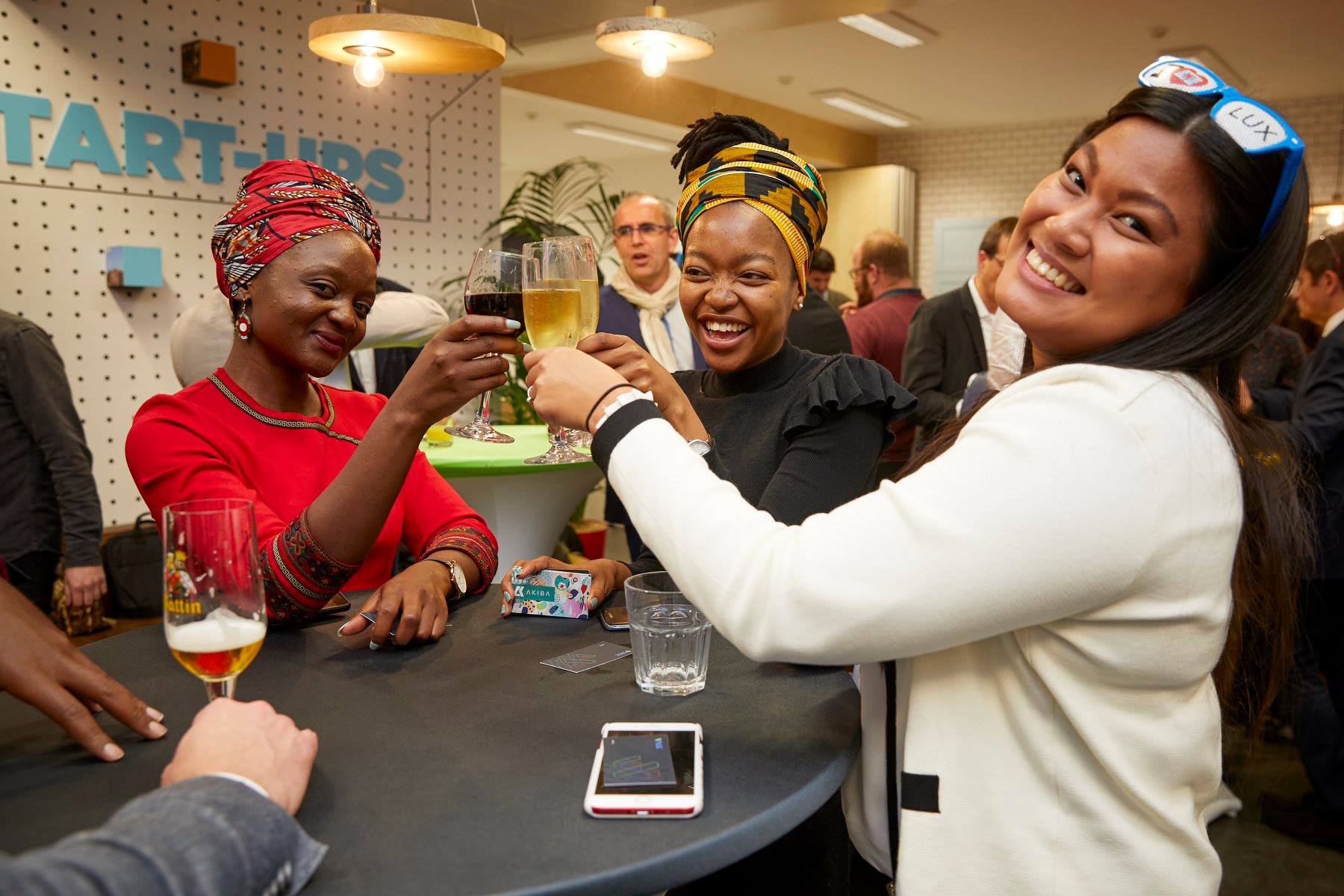 CATAPULT: Inclusion Africa was without doubt the LHoFT's most ambitious project of the year.
Building on local expertise and aligned with the sustainability goals of Luxembourg's finance centre, the program targeted Fintech companies that have the goal of increasing financial inclusion across the African continent, and served to build bridges for business between Africa and Europe. 14 Fintech startups were selected from 128 applications. 11 were able to attend the LHoFT's program sponsored by the Ministry of Foreign & European Affairs (Directorate for Development and Humanitarian affairs) and PwC Luxembourg, and supported by key strategic partner such as InFine, University of Luxembourg, Professors without Borders, ADA (Appui au Développement Autonome), LuxFlag, Innpact, House Of Training, MicroInsurance Network, CGAP (Consultative Group to Assist the Poor) and KAP Innovation in Frontier Markets. The program concluded successfully on November 9th, after one week of intensive work, passionate discussions and productive meetings. Livingstone Mukasa of Mazimi Retirement Plan and the Mayicard platform took home the award for his pitch at the conclusion of the event.
#CatapultAfrica
#FinancialInclusion
10) A Fintech Friday overview: Workshops & Networking Events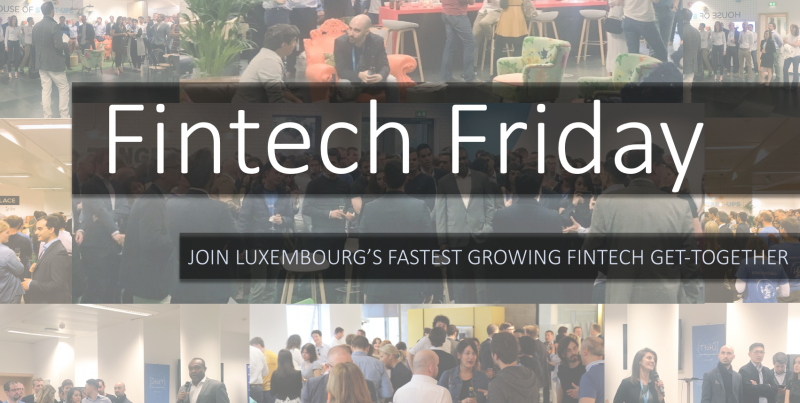 Fintech Friday, as it sounds, has been an important weekly feature in our calendar. In the creation of the LHoFT we imagined it, amongst other things, as a community hub for Luxembourg's Fintech ecosystem. Fintech Fridays are a chance for everyone to get together and celebrate achievements of the week, welcome new members to the LHoFT, or cap off events like CATAPULT: Inclusion africa by bringing everyone together. Fintech Fridays are usually prefaced by LHoFT's specific workshops opened to our partners and members. We've averaged about 140 people per week in the last few months, in addition to about 50 people per workshop. The success of these community driven events speaks to the enthusiasm and excitement in our ecosystem, for which we are thankful to every member and partner.
– – – – – – – – – – – – – – – – – – – – – – – – – – – – – – – – – – –
Looking forward to a whole new year of driving innovation for Luxembourg's Financial Services Community!
THANK YOU to all of our partners, hosted firms, members and individuals that made this 2018 journey incredible!
To be continued and extended in 2019 !
#Fintech
#InnovationHub
#Ecosystem
#Welcome2Luxembourg