ICEX Spain Export and Investments and Red.es, together with the LHoFT Foundation, are organizing the first edition of the STC Luxemburgo 2018 to be held on September 10 and 11, 2018. The event will bring together Fintech companies from the fields of Cybersecurity, Blockchain, AI, Payment, Wealth Management and Insurtech.
STC (Spain Tech Center) is a program by ICEX (the Internationalization Agency of the Government of Spain) and Red.es (its digitalization agency) to introduce digital startups. After STC Tel Aviv, STC Boston and STC China, ICEX and Red.es partnered with the LHoFT to create STC Luxemburgo.
At the LHoFT, we are proud to be part of a collaborative and globally connected european Fintech ecosystem across all sectors. In an effort to shed some light on this vibrant ecosystem and their representatives, we caught up with Victor Vegas, Regional Manager EMEA of Electronic Identification who are taking part in the STC Luxemburgo 2018 program.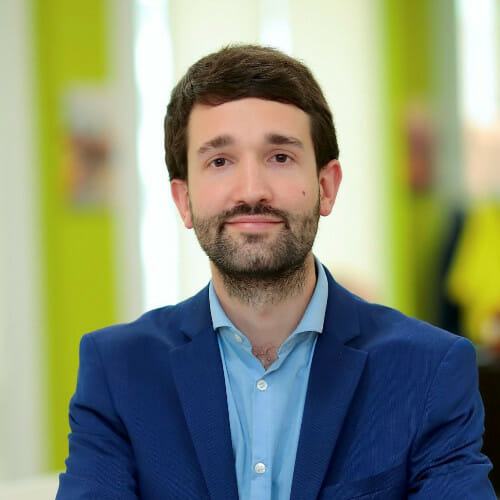 Victor Vegas, Regional Manager EMEA of Electronic Identification
Can you tell us a little about Electronic ID?
Electronic ID has its origin in another platform called Civitana. The aim of this initiative was to digitalize democracy and citizen participation. A kind of Change.org that ensured the validity of its results. A few years after the creation of Civitana several new regulations affecting electronic identification for the financial industry (AML, eIDAS…) entered into force and the company pivoted and addressed its services to this industry. Since then we have more than 50 clients including banks, insurance companies, wealth management companies, etc.
Despite being present in several countries of Asia and Latin America, so far our main focus is in Europe as it is where the most stringent regulations are.

What are the challenges associated with video identification versus face-to-face identification, and how do you address those with your solution?
Right now there are 3 main systems for remote identification. First, those based on "selfies" that are quick to use but cannot ensure the validity of the document or the process of identification and therefore do not comply with the regulation in Europe. Second, the videoconference, that has traditionally being used by the industry. However this system is quite time consuming and simply not escalable. Third is our patented video identification. VideoID bests the video conference user experience as it changes the paradigm from a 3-8 minutes real time conversation to a 30 seconds video recording. The video approach allow us to also outperform in security every system based on "selfies" as VideoID can detect tampered documents easily. The recorded video is watched immediately after by an agent to have 2 factors of security and guarantee that the process is genuine.
The main advantages of VideoID over face to face identification arise there: The fraudster would have to get in front of a camera and record the crime that is quite a deterrent. Moreover Electronic ID trains the agents reviewing the videos to recognize fake documents and they are working with our platform that compares the document showed with a template.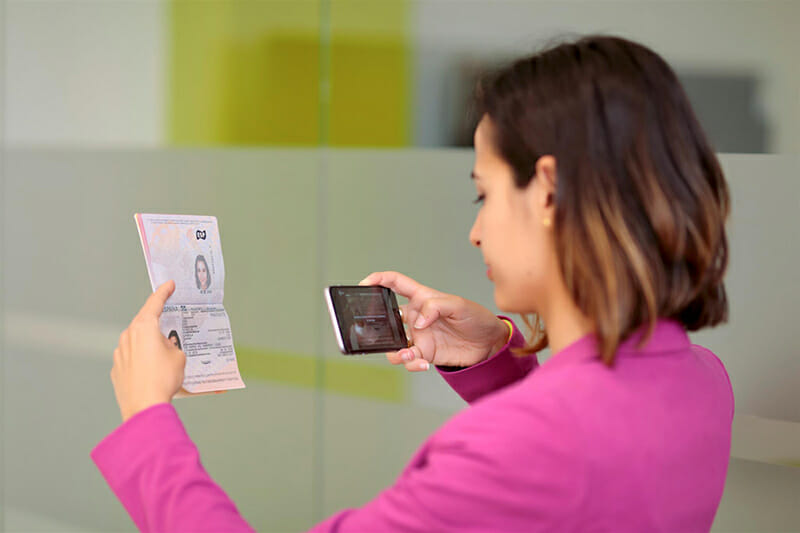 Of the three aspects associated with 'digital identity' (security, rapidity and performance), what has been your key focus with each?
The aim of Electronic ID is to achieve a balance between this 3 aspects. With a lot of security measures the onboarding might fail if the user leaves the process out of boredom. In the other side the legal requirements for the financial industry requires enough security to comply with Anti money laundering regulations. Video ID complies with every regulation while taking around 40 seconds to perform the identification in an onboarding process with one of the best accuracy rates of the market.
You recently launched a new solution based on biometric facial recognition, what are the advantages related to alternatives such as fingerprint recognition?
SmileID, our facial authentication system is our newest product and it was a logical step to follow our identification services. Facial authentication is quite fashionable right now (Apple is changing from fingerprint to it) because it is technically way more difficult to forge. Moreover while the fingerprint information is usually stored in the device our SmileID stores the biometric information in Cloud, and therefore safe in case of an stolen phone.
What do you expect as Fintech company to get out of the 2 day program of STC Luxemburgo 2018 and why Luxembourg is out of interest for you?
Luxembourg is one of the main centers in Europe for the financial industry. We expect to learn more about this incredible financial ecosystem and find opportunities to collaborate in the market.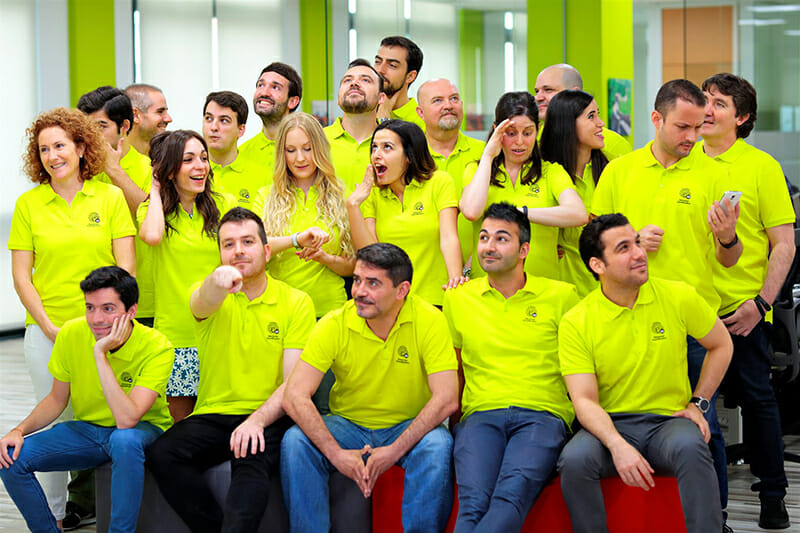 Thank you for taking part!
If you want to attend the first edition of the STC Luxemburgo 2018 to be held on September 11th , 2018, register here!
If you want to keep up with what the LHoFT gets up to, feel free to follow us on Twitter and Instagram.