ICEX Spain Export and Investments and Red.es, together with the LHoFT Foundation, are organizing the first edition of the STC Luxemburgo 2018 to be held on September 10 and 11, 2018. The event will bring together Fintech companies from the fields of Cybersecurity, Blockchain, AI, Payment, Wealth Management and Insurtech.
STC (Spain Tech Center) is a program by ICEX (The Internationalization Agency of the Government of Spain) and Red.es (its digitalization agency) to introduce digital startups. After STC Tel Aviv, STC Boston and STC China, ICEX and Red.es partnered with the LHoFT to create STC Luxemburgo.
At the LHoFT, we are proud to be part of a collaborative and globally connected european Fintech ecosystem across all sectors. In an effort to shed some light on this vibrant ecosystem and their representatives, we caught up with Lorenzo García, CEO of TheLogicValue  who are taking part in the STC Luxemburgo 2018 program.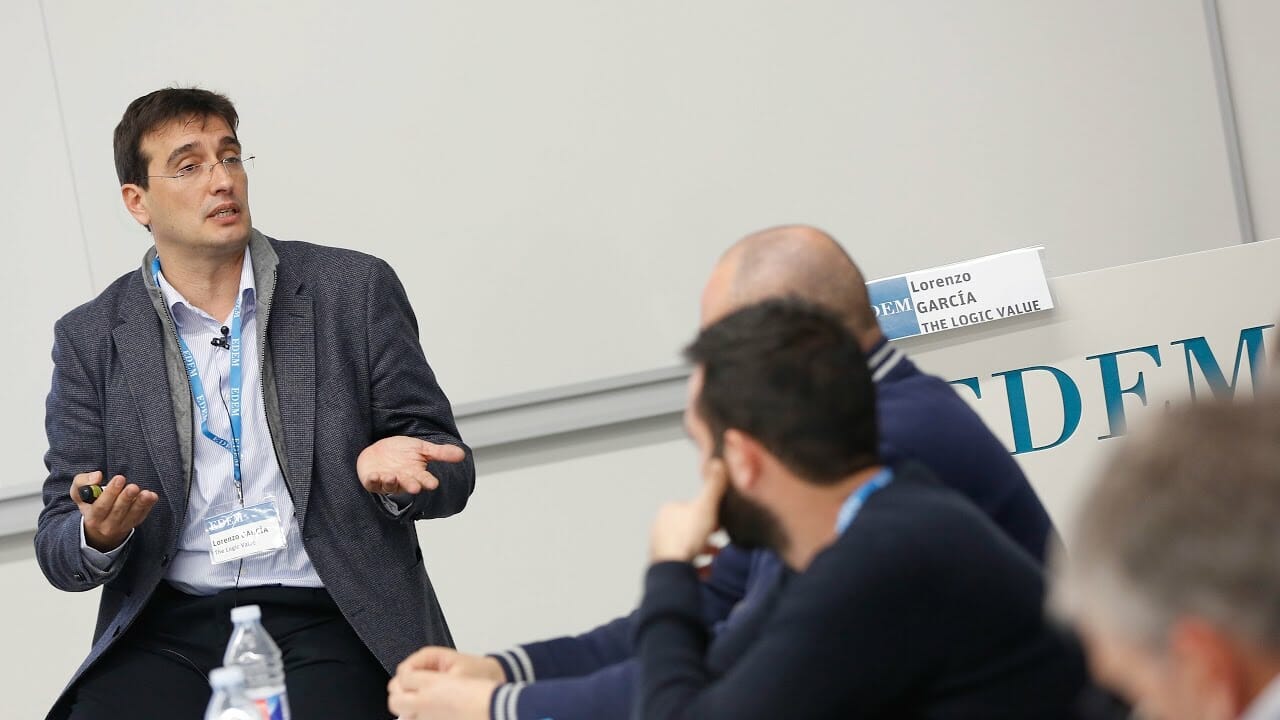 Lorenzo García, CEO of TheLogicValue, is an executive with 18 years of experience in Morgan Stanley, Banco Santander, Ibercaja and Popular Banca Privada.
Can you tell us a little about yourself, and about TheLogicValue? What is the distinctiveness of your platform?
I founded TheLogicValue with 18 years' experience in large Spanish banks as a quoted analyst and as a director of private banking. After three years of work we have created a platform that integrates data, analysis, reports and risk control so that the private banker has everything in one. Our goal has been to create a platform for private bankers by integrating customer data stored in the entity itself.
How did you approach building your own method of setting a company's stock price and how does it differ from the Gordon Growth Model that you referred to?
This is the origin of TheLogicValue, although I explain it little by its complexity. Basically I realized that, in the valuation of companies, the market followed a combination of the valuation by discount of free cash flows and the valuation by comparable multiples. The first is more perfect but has the mathematical problem of growth in perpetuity that differs a lot from the cost of capital. The second is faster and easier to understand and explain to clients. Simplifying, I made a combination of both methods and obtained a formula (not an econometric regression) that combines the best of both methods without the growth defect, which is the fault of the Gordon Model. The same formula applies to all companies, regardless of the country, and can not be modified.
What are the challenges associated with running such a platform, addressing private investors, professionals –  be they advisors, managers or larger organizations?
Our users can be fund managers, family office, advisors or banks. They can contract it as a service by parts or integrate it into their facilities. Normally the customer data stays in the servers and databases of the bank or family office. This gives security and control in the use of information. We only get numbers and percentages to apply the financial algorithms and return the results.
Last June, you announced the creation of a virtual assistant for wealth management: Julia. What is the main objective, and how did you integrate with the Thomson Reuters database?
Julia's goal is to exploit the analytical capacity and express all the knowledge that TheLogicValue has. In order to exponentially increase the productivity of bankers and advisors, it is necessary to apply innovations, and in this case IBM Watson technology allows it. We allow each entity to have its own Julia, which uses the data of its user that it has been able to personalize. Any entity can have its own financial chatbot with its own personality and data, for its employees or for clients. We have integrated the market data through an automated API with Thomson Reuters.
What do you expect as Fintech company to get out of the 2 day program of STC Luxemburgo 2018 and why Luxembourg is out of interest for you?
Luxembourg is a great financial center, especially for wealth management. Here are the main banks in Europe and we want to publicize our services once large Spanish banks have already trusted us
Any personal insight about the world of financial technology or entrepreneurship you want to pass on to readers?
I agree with those who think that artificial intelligence will change the productive processes of services in the next 5 years. Being an entrepreneur and selling technology to great professionals is like playing Roland Garros, reaching the final and winning. It is a life experience.
Thank you for taking part!
If you want to attend the first edition of the STC Luxemburgo 2018 to be held on September 11th , 2018, register here!
If you want to keep up with what the LHoFT gets up to, feel free to follow us on Twitter and Instagram.