At this year's Fintech Awards Luxembourg we recognised leading Fintech startups from around the world. In an effort to get to know these startups and their representatives better, we asked them a few questions as a part of our series of interviews: The Innovators.
This time we caught up with Eugene Greenberg, CEO of Click-Ins who won the runner up prize at the awards for their unique fraud prediction solution.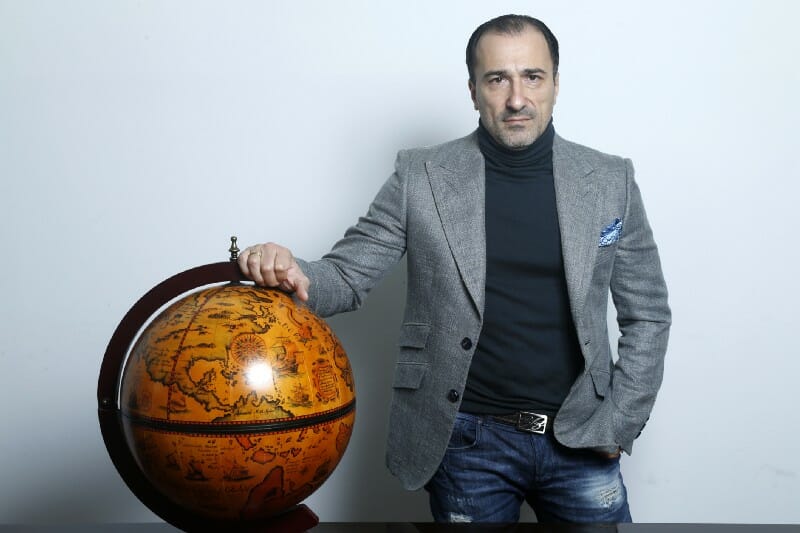 Can you tell us a little about yourself and your company?
I am 48 years old, a professional sportsman with over 25 years of experience in the insurance industry and a strong record of establishing insurance company from scratch. Our company, Click-Ins Ltd., is solving one of the biggest problems in the insurance industry — insurance fraud. By delivering military-grade intelligence we detect and predict possible fraudulent engagements at the point of sale.
Coming from a more traditional insurance background, how did you find your way into Fintech?
Understanding the challenges of the insurance industry over the years, I understood that fraud was one of the main problems that contributed to declining profits for insurance companies. I came up with a solution for this problem and coincidentally met my current partner, Dima, who had the right skills and experience to bring the idea to fruition. Dima has over 25 years of experience in building and implementing intelligent systems for the Israeli military and utilised these skills to build the product now known as getmeIns™.
You relate the techniques used at getmeIns to those used for combatting terrorism — what does that refer to exactly?
Today, there are 2 approaches for fighting insurance fraud — us and the rest. Most of the companies approach this problem by labelling and analysing historical insurance companies data, providing some assumption on which claims may be fraudulent.
The number one problem with this is that all this activity happens at the point of claim, and secondly it's just an assumption determined by statistical algorithm.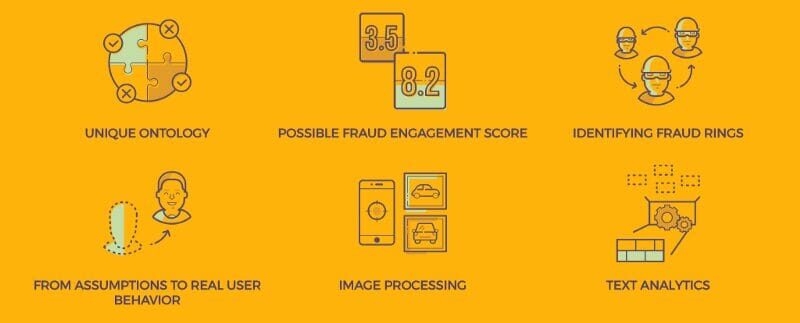 Components of the getmeIns™ solution.
Our unique proposition is that we target the consumer at the point of sale, as we see fraudsters as a 'moving target' employing various techniques to perform their deceptive acts. We use a very user-centric and expert-driven approach to be able to determine the possibility of a fraudulent act being performed BEFORE the sale takes place, not just when a claim is submitted.
Insurtech seemed to reach peak hype in 2016, perhaps a more productive plateau this year? What have been the highlights for you so far?
"Insurtech companies are overestimating the changes that will take place in the insurance industry in the next 3–5 years and underestimating the changes that will happen in the next 8–10 years."
Firstly, in my opinion, we will see an increase in investments for Insurtech companies in the following years. It is a very important industry.
Secondly, in listening to the conversations of most company leaders it is apparent that a lot of Insurtech companies are overestimating the changes that will take place in the insurance industry in the next 3–5 years and underestimating the changes that will happen in the next 8–10 years.
I also think that more companies will eventually produce solutions to solve the backend problems of insurance companies, instead of simply the comfortable space of distribution. Insurtech companies will begin to have a deeper appreciation of the expertise of seasoned insurance veterans in order to secure their place in the market.
It is in this regard that we've had amazing success this year. We won 1st place in the JVP/AXA Insurtech Competition 2017 and recently won 3rd place in the KPMG-Luxembourg Fintech Awards 2017 competition. This is a testament that our solution is seen as a strong contender in solving the fraud challenges of insurance companies.
Separate to insurance as a product itself, where does fraud prevention (and getmeIns™) go next? What's your reaction to GDPR and PSD2?
Our solution is very focused on insurance fraud mainly because we have a very strong domain expertise in this space. For the immediate future we do not have plans to extend our services to bank fraud but you never know, as our solution has many strong components that can be relevant to them as well.
With regards to GDPR, I would like paraphrase an extraordinary man I was privileged to meet in Luxembourg, PM Xavier Bettel, "If you have Facebook, AirBnB and similar applications on your phone, you have no privacy". Secondly, every data that we collect and analyse we do it within the guidelines of the industry and are very careful to operate within the laws.
You're not the only founder we have representing Israel, is that indicative of a developing interest in bridging the Israeli and European ecosystems?
Yes, definitely, because Israel is one of the fastest growing startup ecosystems outside of Silicon Valley. As you witnessed in the KPMG-Luxembourg Fintech Awards two out of the three companies that won the top positions were led by Israeli founders.
What was your impression of Luxembourg as a potential destination for Fintech companies?
"In my opinion Luxembourg is not just a potential destination for Fintech companies, but a central force for EU companies to work out of."
Firstly, I fell in love with Luxembourg. I think it is one of the cleanest cities I ever saw. In my opinion Luxembourg is not just a potential destination for Fintech companies, but a central force for EU companies to work out of. It is evident that the government of Luxembourg are doing everything to attract Insurtech and Fintech companies to their country, as is seen by the magnificent competition they recently hosted in conjunction with KPMG and LHOFT.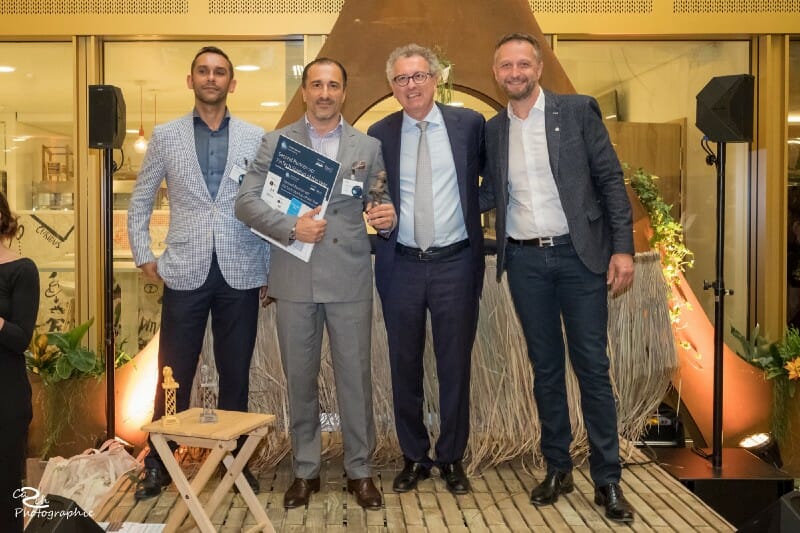 LHoFT CEO Nasir Zubairi, getmeIns™ CEO Eugene Greenberg, Luxembourg Finance Minister Pierre Gramegna, Georges Bock of KPMG
Any personal insight about the world of financial technology or entrepreneurship you want to pass on to readers?
The world of financial technology is definitely in its budding stage. As mentioned earlier, I think we would see much more traction and evolution in this industry in the medium term rather than the short term as the laws need to catch up with the technology in order to disseminate the bureaucracy entrenched in this industry.
With regards to entrepreneurship, my simple advice as mentioned in an article I recently wrote titled "Accelerate Yourself: Raising Capital without the Middleman", success as an entrepreneur really requires 2 things: Believe in your idea, and be confident that you can change the world. The rest will follow.