At the beginning of last year we quizzed a number of experts about their predictions for the year, and a consistent theme emerged: 2019 would be a year for maturity and settlement, with hype largely being displaced by pragmatism. Looking back, that does seem to have been the case. 2020 will be the year to see where the chips have fallen. 
Iterating on last year, we have chosen seven areas of interest to focus on in 2020. Each represents a key area of interest to the financial industry, and has a particular relevance to Luxembourg's growing financial technology ecosystem.
Each week we will be choosing one of the topics to focus on, both in the content we share on social media, but also in a dedicated newsletter looking at the top five stories from that week. To introduce the topics, let's revisit some of the best content from the last year:
REGTECH – Regulatory Technology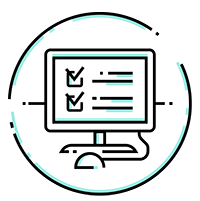 Where to Look for Genuine Fintech Innovation in 2020
"With the impact of European Monetary policy and the continuous flow of regulatory enhancements burdening compliance costs, Financial Institutions are in desperate need to cut costs to achieve acceptable financial KPIs. There is a limit to resource rationalisation and budget cutting. It is of paramount importance that institutions find solutions that focus on driving down the costs of compliance and improving efficiency. 40% of Luxembourg institutions are still relying largely on manual processes for compliance, so regtech solutions, such as those driving better management of data and delivering process automation, or those that seek to mutualise aspects of operations such as in KYC and AML are key, and the already substantial demand will only continue to grow in 2020."
AI – Artificial Intelligence & Machine Learning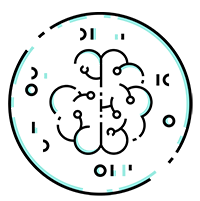 Fintech: Enabling Evolution in Financial Services
"Companies are using (particularly in the case of lending) large scale data analytics, social behavioural analysis, to be able to understand better the propensity of someone someone to be able to afford a mortgage, and the propensity of someone to be willing to repay a mortgage which is often the critical element in that credit process. We're also seeing data and artificial intelligence, machine learning, being utilised to better deliver predictable financial services to us principally via the mobile phone which is having huge impact in terms of enabling financial inclusion around the world."
BLOCKCHAIN – DLT & Tokenisation
A Guide Through the Common Features of Digital Asset Generating Events
"New developments in the area of distributed ledger technology ("DLT") have led to the emergence of Digital Asset Generating Events ("DAGEs"), techniques with which organizations raised nearly $ 21.6 Billion in 2018. This working paper aims at providing an analysis of the existing regulatory and legal framework and its application to the fund raising mechanism called Digital Assets Offering or Digital Asset Generating Events ("DAGE"), as well as discussing certain options to address these offerings within the Luxembourg regulatory framework in the future."
CYBERSECURITY – Risk Management & Threat Detection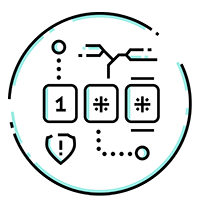 The Innovators: A conversation with Barbara Terra, Sales Director of Hacknowledge Luxembourg
"The challenge we see in most companies, no matter the size or the sector, is the maintenance of this security at a good level over time, because security demands constant maintenance, correction and adaptability to an ever-changing environment. So, we usually end up finding companies that are using expensive and powerful solutions which are underused or misused because of this lack of maintenance. Furthermore, those companies often do not have a full overview and centralization of the cybersecurity systems, so they are drastically lacking visibility over time.
PAYTECH – Payments Technology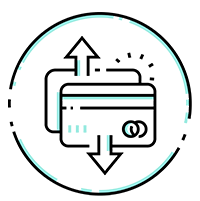 Mobile Payments in China: Past and Present
"The Chinese mobile payment market is expected to evolve into a $96.73 trillion market by 2023. Furthermore, both AliPay and WeChat Pay require a Chinese bank account for registration and adding a foreign bank account to these wallets isn't so easy. This policy hasn't been creating a user-friendly traveling experience for tourists, especially in regions with no cash policy. PayPal's existence might be able to solve this issue."
SUSTAINABLE FINTECH – Financial Inclusion & Green Finance
Beyond Digital Banking: Closing the Service Gap through Financial Inclusion
"Even in the 21st century, neither wealth nor the chance to obtain wealth are distributed equally. All individuals are expected to pay taxes and to contribute to paying the government debt. Still, not all are permitted to formally take part in the wealth, because their participation in the economy (economically or legally) is considered too risky or unprofitable. In an era where philanthropic effort is not able to reach out to the masses, digital services can be regarded as the only available tool to overcome the challenges of being counted in the system but not actually participating in it."
VENTURE CAPITAL – Funding News and VC Perspective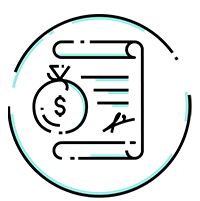 The Investors: Eric Bielke, Investment Director at GE Ventures
"I don't think there's one right answer to the question of 'how do you approach an investor'. Having a lot of confidence in the market you're going after, having a detailed idea of why this is the technology that is ahead of its peers, and usually having some sense of traction ahead of time. I think one of the mistakes that entrepreneurs sometimes make is approaching venture capitalists or the approaching providers of capital a little too early, and trying to fund the company with third party capital in lieu of funding the company with customers. It's obviously a lot cheaper and a lot less diluted to fund them with customers."
Don't forget to subscribe to our newsletter to receive our weekly updates  each week looking at one of the topics above. We also send out a monthly report that covers the LHoFT activities, job opportunities, broader industry news, and the Luxembourg Fintech ecosystem newsletter.