2017 Fintech Awards Luxembourg
This year's Fintech Awards Luxembourg is quickly approaching, and today we are pleased to announce more details of the 15 semifinalists who will be participating in the grand final on the 28th of June.
This is your chance to meet founders from the top fintech startups, selected from over 160 applications — the best of regtech, blockchain, investment management, payments and more. Whether you are interested in innovative solutions for financial services or opportunities to invest in the future, KPMG Luxembourg and The Luxembourg House of Financial Technology will be happy to see you there.
In addition to generous prizes for the top three startups provided by KPMG, The LHoFT will also be offering a Women in Fintech prize for the top startup represented by a female founder or co-founder.
"When we applied for the 2016 awards, we knew that winning the award could be an important catalyst for our business. We however did not expect just how much of a game changer it would turn out to be. After the award everything went into fast forward: clients, funding, publicity, hiring… We could not have asked for more! We are very excited to see the FinTech awards returning, as it will give more startups a podium to present themselves and change their business forever."
Bert Boerman, CEO — Governance.com — 2Gears S.A. — FinTech Startup of the Year 2016.
Registration for the event, starting at 5:30PM for the pitch competition and 7:30PM for the awards ceremony, for information about attending the event please contact the LHoFT's Head of Marketing, Manon Loison.
Now for the semi finalists:
Click-ins.ltd

Sector: Insurtech
Incorporated in: Israel
Click-Ins is an Insurtech company developing getmeinsTM — a product for Loss Ratio reduction. They deliver military-grade intelligence to the Insurance Industry, aimed at combating insurance fraud.
My Bucks S.A.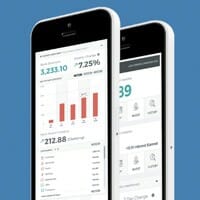 Sector: Banking, Lending, Data Analytics, Insurance, Remittances
Incorporated in: Luxembourg
MyBucks is a financial technology (FinTech) company based in Luxembourg that embraces technology as a means to provide financial products and services to the low and middle-income consumer segment, predominantly in emerging markets of Sub-Saharan Africa.
FundApps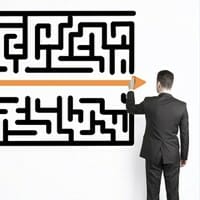 Sector: Regtech
Incorporated in: United Kingdom
FundApps make compliance simple, by doing things differently. They blend regulatory expertise with innovative technology, to provide compliance as a managed service.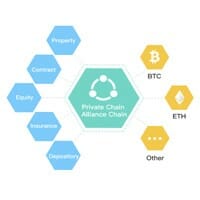 Beijing Thinkyoung Technology Co., Ltd.
Sector: Blockchain
Incorporated in: China
Thinkyoung focused on bottom level blockchain research for 3 years, and developed their blockchain framework with high performance, highly flexibility, and next generation Smart Contract platform, claimed to be faster and easier in comparison to Ethereum.
Pulsar Connect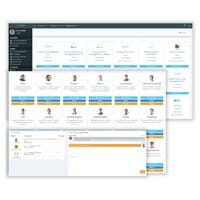 Sector: Investment Management
Incorporated in: France
Pulsar Connect is one of the rare fintechs that aims to transform institutional asset management. Pulsar is an innovative platform that serves as a global marketplace for funds and other investment products.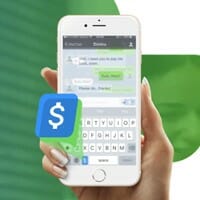 Paykey
Sector: Payment
Incorporated in: Israel
PayKey enables banks to provide their users with quick, contextual and easy P2P payment options on any social messaging platform such as Facebook's Messenger, WhatsApp and Twitter.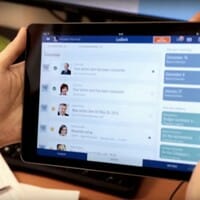 AIFMaps
Sector: Regtech
Incorporated in: Cyprus
AIFMaps is a comprehensive software solution for meetings, decision management & ongoing compliance. It eases the compliance process for AIF/AIFM & UCITS Boards, conducting officers, delegations and related governing bodies, for all their supervisory functions.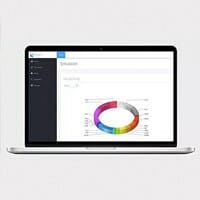 Finzor
Sector: Investment Management
Incorporated in: Israel
Finzor is a scalable investment engine that automates end-to-end financial asset management ($80TN industry). Finzor enables small and medium asset managers to benefit from similar quantitative strategies and risk management tools as leading global asset managers.
This startup is a candidate for the LHoFT Women in Fintech award.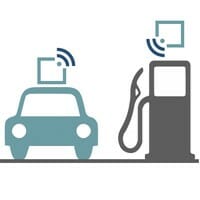 CarPay-Diem
Sector: Payments
Incorporated in: Luxembourg
CarPay-Diem allows any mobile application or connected car to automatically activate a fuel pump and pay for the refill. In the meantime, it allows the fuel station to propose personalised offers to the drivers without forcing them to enter in the shop.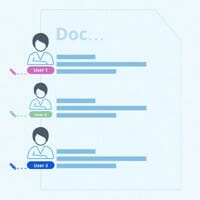 ClauseMatch Ltd
Sector: Regtech
Incorporated in: United Kingdom
ClauseMatch provides software-as-a-service platform for smart document management. Its platform brings improved productivity for Compliance, Legal, Finance, Operations and Risk teams saving millions in terms of time and resources, while significantly reducing risk and providing accountability.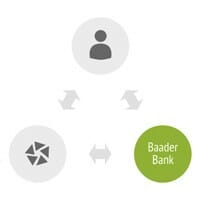 Investify
Sector: Investment Management
Incorporated in: Luxembourg
Investify allows large retail institutions to jump start their digital strategy by implementing a lean, yet elaborated digital asset management process that is market tested and proven to scale to millions of individual customer portfolios.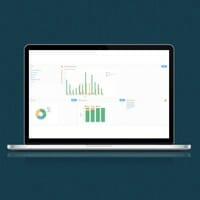 ComplianceWise
Sector: Regtech, Payments
Incorporated in: Netherlands
ComplianceWise helps financial institutions to act AML compliant in an easy way. They do this by delivering a KYC and Transaction Monitoring application. Safe, cost effective and Compliant.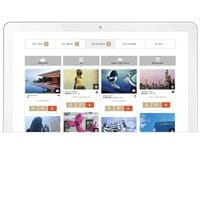 Wealthinitiative
Sector: Wealth Management
Incorporated in: Switzerland
Wealthinitiative is designed to provide access to a 2 Trillion-market opportunity for wealth management institutions. Private banks are well equipped for trading listed assets but lack services for tangible assets be it real estate, art or passion investment as well as shares in private companies.
This startup is a candidate for the LHoFT Women in Fintech award.

EMPcorp
Sector: Payments
Incorporated in: Luxembourg
EMPcorp describes themselves as pioneers and visionaries in the payment field, aiming to keep one step ahead of competitors. They have imagined, developed, and designed payment solutions (E-wallet and Prepaid MasterCard), dedicated to E- commerce and BtoB Businesses.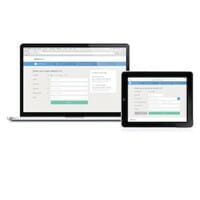 Blanco Services
Sector: Investment Management
Incorporated in: Netherlands
Wealth managers are facing decreasing margins and increasing rules and legislation, further distancing wealth managers from their core competence; managing wealth. Blanco Services offers wealth managers full control over their business, and innovative technology which allows them to maintain focus on their clients.
This startup is a candidate for the LHoFT Women in Fintech award.
Powered by KPMG Luxembourg and the LHoFT foundation