Mash, the market leading European payment and lending company, has become the first Innovation Partner of the Luxembourg House of Financial Technology, Luxembourg's dedicated financial technology innovation hub.
Mash has been at the forefront of Fintech innovation since 2007, developing advanced risk algorithms, machine learning competence and a cutting-edge technology platform to deliver enhanced finance and payments solutions in Finland, Sweden, Poland and Spain. The company created a presence in Luxembourg in 2015.
The decision to become an innovation partner of the LHoFT is complementary to their innovation and growth strategy as they seek to rapidly build their business across Europe. After extending their merchant and consumer services to the Spanish market in November 2017, Mash now has plans for further growth both in Europe and beyond. This partnership with the LHoFT will support them in their ambitious expansion and in driving Fintech Innovation within Luxembourg and internationally.
They have emphasised continuous investment in people alongside the company's technology platform in order to enhance their product and business model, while also cementing close and mutually beneficial relationships with partners, most recently announcing a significant collaboration with market leading PoS provider, Verifone, to deploy their pay later solution to hundreds of thousands of merchants across Europe.
Mash was last week chosen from over 1800 European companies to be included in the prestigious FinTech50, substantiating it positioning as one of Europe's hottest Fintech companies.
Further to becoming an Innovation Partner, Mash moved its staff to the landmark LHoFT facility at the House of Startups as from 1st of July.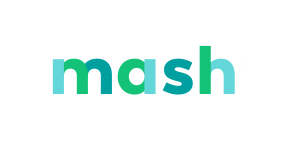 About Mash Group 
Mash has been at the forefront of fintechinnovation since 2007. We leverage our advanced proprietary algorithms, machine learning capabilities, and automated platform to deliver superior finance and payments solutions to thousands of customers every day. We work hard for a future powered by technology, making every transaction seamless, flexible and worry-free. Today, Mash is one of the FinTech50 leading fintech companies.