Did you know that in Europe there are over 1.500 Fintech companies that can innovate your business and co-create with you?
Are you a corporate looking for startups to co-create and innovate with?
Then the European Fintech Discovery program is made for you
We are happy at the LHoFT to launch today alongside 9 other major European hubs the European Fintech Discovery Program allowing you:
to meet the Fintech excellence in Europe.
to boost the international connection of startups and scale-ups that develop fintech solutions with corporates seeking to incorporate these solutions into the organizations.
Thanks to the European Fintech Discovery Program, you can choose your sector of interest and meet the most exciting fintech companies in Europe in our headquarter and in the other participating hubs among those belonging to the program.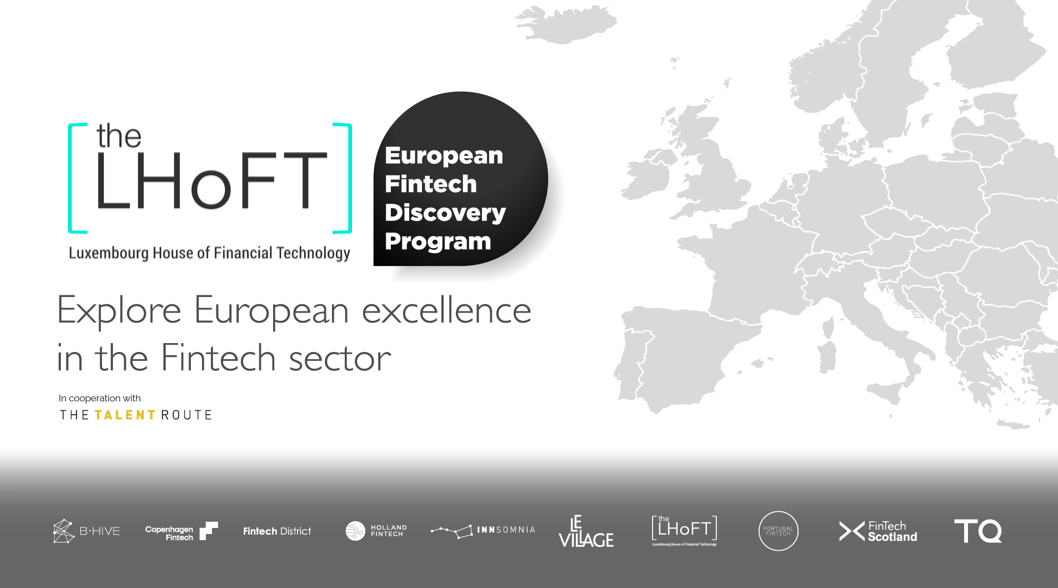 How does this work?