An evolving financial sector at the service of society
The latest resurgence of COVID-19 cases across the globe reminds us that, in an interconnected world and in the absence of a broadly effective vaccine, lasting changes to our behavior and priorities have become inevitable. Importantly, preexisting structural problems have not disappeared and in many cases, are likely to be compounded by the impact of the pandemic. To name a few, over-indebtedness, unemployment and wealth inequality have soared throughout the crisis.
In a far-ranging and empathetic OpEd, Bradley Leimer describes the human toll of the pandemic and asks: can finance rise to the challenge? Of the positive contributions subsequently listed, some are testimony not only to goodwill by a given organization but also a sign of the times: the COVID tracing apps embedded within Alipay and Wechat are credited with helping contain the spread of the pandemic in China – examples of open finance & open data creating not only value added, but outright life saving services.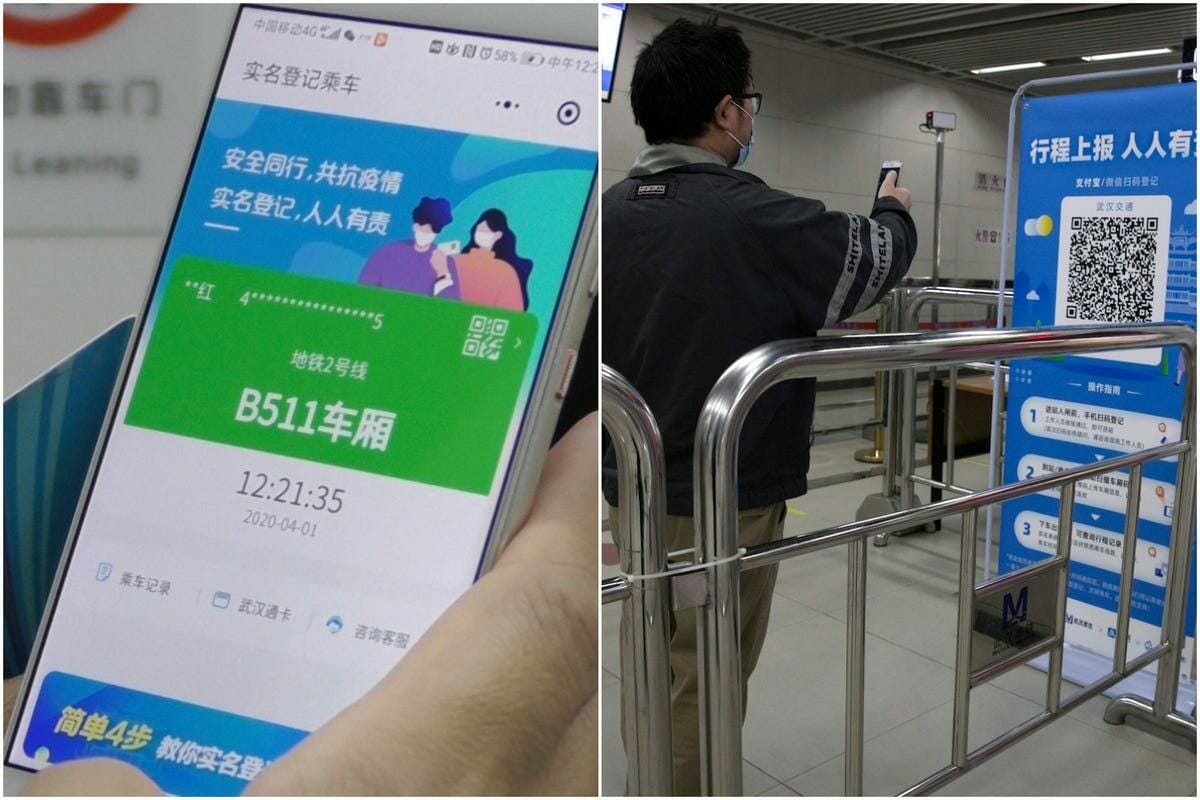 Figure 1: an illustration of the WeChat COVID-19 tracking integration. Source: AP Images
Meanwhile in the U.S., the neobank Chime leveraged its agility in order to make more than $1bn in liquidity available to U.S. businesses via an overdraft feature prior to the distribution of federal funds under the payroll protection program.
The tidal wave of technological transformation has arrived
Beyond these examples of corporate social responsibility, the pandemic has turned the trickle of technological transformation into a tidal wave, and this is evident across Luxembourg's public and private sectors.
The financial regulator CSSF is in the midst of an ambitious evolution towards real-time analysis of prospectuses, increased availability of its (anonymized) internal datasets for R&D purposes and an ever-growing deployment of AI, as laid out by CSSF Director Jean-Pierre Faber in an interview with Paperjam.
A recent ABBL / KPMG survey shows that 2/3 of respondents accelerated the development of IT solutions, 72% will set up a formal working from home policy, 37% report increased cyberattacks and attempts at fraud since the beginning of the pandemic, and 43% have invested in integrating additional IT security solutions.
Luxembourg for Finance's Ambitions 2025 document includes our nation's drive to become an acknowledged centre of excellence for the post-PSD2 open banking industry and highlights the LHoFT's pivotal role in accelerating the technological transformation of the financial sector.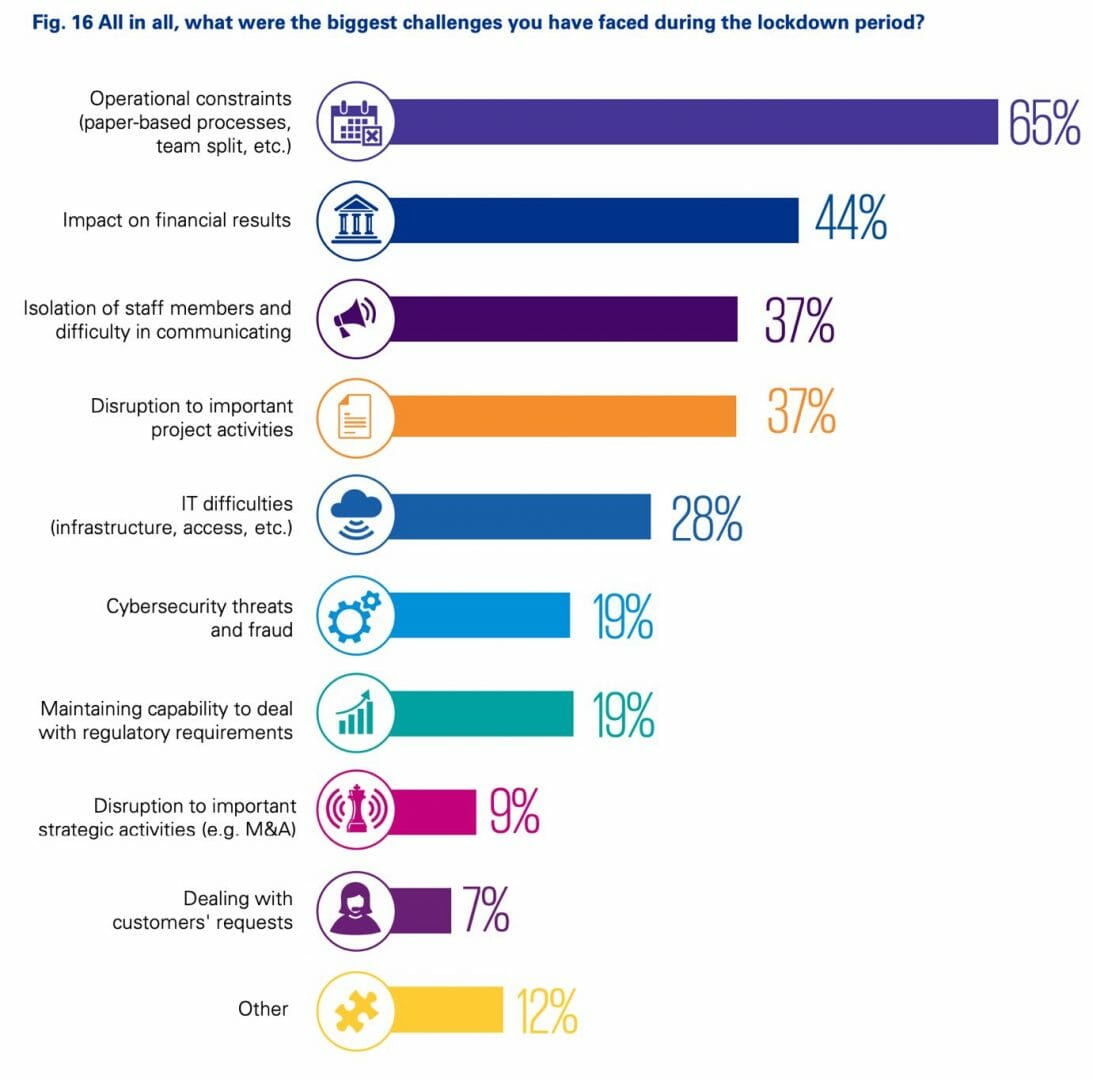 Figure 2: operational constraints such as those linked to paper-based processes topped the list of challenges faced by financial institutions during the lockdown. Source: KPMG / ABBL survey.
Fostering talent
In another example of the shared public-private sector commitment to technological transformation, the CEOs of LHoFT and the CSSF joined forces to support the next generation of digital leaders during the Luxembourg Tech School's (LTS) fintech hackathon on the topic of sustainable investment. A replay of the final pitches can be viewed here:
Extracurricular learning such as promoted by LTS will become ever-more important as the dissemination of knowledge via the internet accelerates beyond what is possible via school curricula and as tomorrow's careers become inevitably centered around digital skills. An investment in talent and skills is an investment in our common future.
VC lessons for our economic recovery
With the above in mind, it is worth exploring how investors are approaching the increasingly convergent themes of sustainability and technological transformation. Now more than ever, the ability to hone and retain an informational edge is key to tech investments, and Ha Duong does an excellent job summarizing the dynamics that underly this process as far as VCs are concerned. The following is of particular interest to the transformative times we are facing:
"Achieving above-average returns (alpha) requires making investment decisions that are both unusual and correct. An investment edge, therefore, must display two distinct qualities: 1) it has to be different and 2) it has to work."
The challenge of generating alpha for the individual investor is not dissimilar to the collective challenge we face in order to rebuild our economies so they become more inclusive and sustainable: it has to be different from what we were doing before, and it has to work. Add to that: it needs to have sufficient scale.
A tidal wave, not a trickle.
As the massive policy response to COVID-19 materializes in the form of stimulus packages across the globe, intelligent risk taking is called for. The skills which tech investors have honed over the past decades provide a useful point of reference, and we had the pleasure of hosting Mark Whitcroft of Illuminate Financial recently. Mark shared his investment philosophy and experiences gathered as a fintech-focused VC in an interview which is available for replay on YouTube:
More LHoFT content is coming ahead of the summer recess: be sure to tune into our International Showcase regarding the Blockchain Industry in Luxembourg, another entry in our International Leadership Perspectives series with the Chief Scientist of AIG and finally, our CEO Roundtable on the Future of Financial Services. 
Author: Jérôme Verony – LHoFT Research and Strategy Associate