Fintech's omnipresence in our lives means that it deserves its own special place in our end-of-year reflections. As 2017 comes to a close, we can look back on what has gone well throughout the year, what needs improvement, and how the industry can get off to positive start in 2018.
In 2017, we've seen a number of improvements in the fintech landscape — namely increased awareness of the need for change by both startups and financial institutions alike. We've also seen a stronger willingness for all players to collaborate, take risks and adopt innovative technology. There is little doubt that 2018 will continue to usher in great change — but in order for that to happen, our intention must be there, too.
We've come up with five New Year's resolutions for fintech and asked various experts to weigh in with their perspectives. Join us in making a pact to fulfil these resolutions, keep fintech's positive momentum going strong and bring the best ideas to fruition in 2018:
1. Be more customer-centric.
Now, more than ever, no business can survive without wholly satisfying its customers. The fintech market is rich and consumers are in the driver's seat. What does this mean for fintech companies? Every decision should be made with the customer in mind.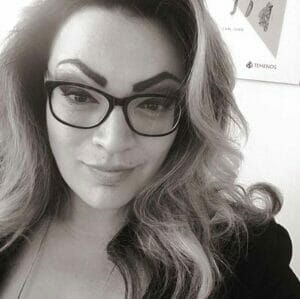 Duena Blomstrom, Chief Growth Officer at Temenos
"2018 will be the year where the question of customer centricity will cease to exist," says Duena Blomstrom, Chief Growth Officer of Temenos. "Banks, big and small, have understood the battle for the consumer's heart is fierce and they have to deliver truly delightful and even addictive experiences if they wish to retain the relationship."
Customer-centric culture helps to create the frictionless consumer experiences that have made companies such as N26 and Transferwise so successful. fintech startups and banks alike should consistently monitor customer expectations through open data exchanges and qualitative feedback, and incorporate findings into their product offerings. Increased customer expectations for financial services will continue to pave the way for new features and push incumbent financial organizations to adopt better customer experiences.
2. Be more diverse.
A Forbes headline from October 2017 got it right: "Fintech's got 99 problems and diversity is definitely one." The financial sector could certainly stand to benefit from an increase in differing perspectives. Not everyone utilizes products or services in the same way, which means that working in and collaborating with diverse teams helps to promote inclusion and innovation, ultimately enhancing an organization's company culture and overall product.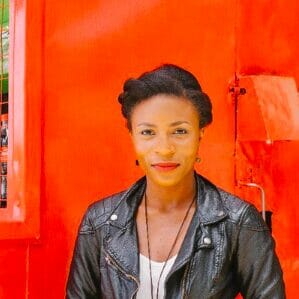 Mary Joseph, Director of Partnerships at FarmDrive
"The greatest benefit to my career and growth as an individual has been working with colleagues who differ from me in every way: gender identity, ability, class, ethnicity, discipline, and even musical tastes," says Mary Joseph, Director of Partnerships at FarmDrive.
"In fintech, we build innovative solutions to financial challenges, often for marginalized communities that have been excluded from the formal financial sector. Having a diverse group of thinkers at the table — including members of the user base — enhances our ability to develop quality products that increase financial inclusion."
According to a blog post from CFSI, just 3% of CEOs in tech are female, fewer than 1% are Black, and fewer than 1% are Hispanic. In finance, just 4% of global banks are led by female CEOs. 2018 should be about balancing these figures to promote a healthier and more representative fintech ecosystem.
3. Be more collaborative.
Collaboration is key for any industry, but it's especially important for fintech, which got its PR footing by pitting itself squarely against incumbent banks. After the initial fintech explosion, it became clear that opposition can only do so much. The critique of financial institutions and consumers' demand for them improve were crucial steps in initiating change, but the way forward is through collaboration.
"Collaboration is key to the future of financial services," says Nasir Zubairi, CEO of the Luxembourg House of Financial Technology.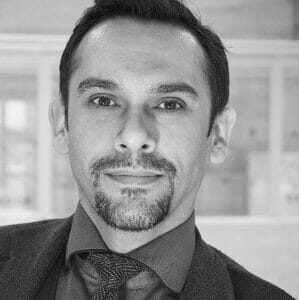 Nasir Zubairi, CEO of the LHoFT
"As Luxembourg's Fintech Innovation hub, we bring together, connect and engage with financial institutions, the government, national programs, corporate partners, the university, technology schools, domestic and international startups, thought leaders, tech evangelists, investors… and more. It's a holistic approach to innovation."
Imagine the possibilities for product innovation and scalability if fintech leaders, banks, policymakers and other experts collaborated without barriers. We challenge fintech organizations to expand their horizons and work outside the confines of their labs or local ecosystems.
&nbsp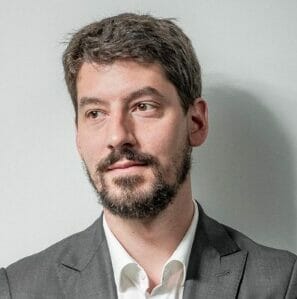 Christian Gillot, CEO of Tetrao
"The disruption of financial services is actually achieved through successful collaboration of agile startups and established corporates. It is a challenge for a startup with limited resources to find the right corporate partners, but fortunately here in Luxembourg there are great matchmakers such as LHoFT, LuxFutureLab, l'Atelier Fintech Boost. And today, Tetrao's Artificial Intelligence is already having an impact on the customer experience of users at a scale that we could have never reached without our corporate partners," says Christian Gillot, CEO of Tetrao — winners of the recent BNP Paribas International Hackathon.
4. Be more creative.
Agility is perhaps the greatest advantage startups have in the financial landscape. Pair it with creativity, and voila — you have a recipe for serious innovation and competitive advantage. There is, of course, a lot more to consider, including having the right resources and team, but the importance of creativity for building an outstanding, scalable and intuitive product cannot be understated.
"Startups have to work on not only being educational with their communications, but also entertaining," says David Brear, CEO of 11:FS and co-host of FinTech Insider Podcast.
David Brear, CEO of 11:FS
"They must move into the places that established companies cannot, continually pushing the boundaries of expectation.""Smart companies need to realise that now B2B are using B2C channels to reach their customers. They are creating armies of loyal readers, listeners and viewers who get true value from their creations."
5. Be more open to change.
Knowing that change is necessary versus being truly receptive to it are two very different things, and fintech still needs plenty more of the latter. This applies most to incumbent banks who have historically been resistant to change.
"Banks should create new experiences for customers looking a year or two ahead instead of just repainting current services," says Kęstutis Gardžiulis, Co-Founder of ETRONIKA.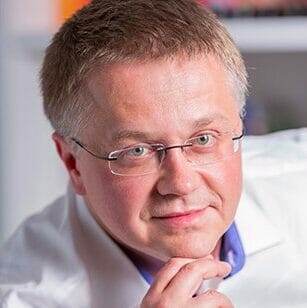 Kęstutis Gardžiulis, Co-Founder of ETRONIKA
"Only completely new and agile response teams in incumbent banks will help them to survive — like special task forces within incumbent organizations that focus on new sci-fi opportunities. They should be allowed to dream, have mandate to fail and hunger for innovation. Ready to move three steps ahead and disrupt the disruptors."
This resolution also applies to startups who will be forced to comply with new legislation on the horizon for 2018 — including GDPR and MiFID II. All players must be ready to adapt, forge their own paths and accept the challenges that come along with this new territory.
What New Year's resolutions would you like to see for fintech in 2018? Tweet at us with the hashtag #fintechNYR.
If you want to keep up with what the LHoFT gets up to, feel free to follow us on Twitter and Instagram, or visit our website!