"Blockchain is the core technology that enables the peer-to-peer risk sharing without any central authority, brings processes automatization, transparency and lowers the cost of operations as it is distributed through the entire ecosystem."
At this year's Fintech Awards Luxembourg we recognised leading Fintech startups from around the world. In an effort to get to know these startups and their representatives better, we asked them a few questions as a part of our series of interviews: The Innovators.
This time we caught up with Maria Mateo, Co-Founder of BitValley who received a special Financial Inclusion award from the judges for their project, IBISA.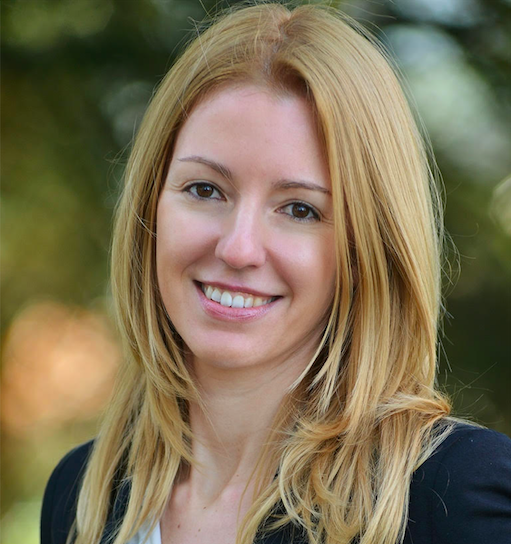 Maria Mateo, Co-Founder of BitValley and IBISA Marketplace Lead
Can you tell us a little about yourself and your company, BitValley?
I'm space and blockchain passionate. I started my carrier in satellite communications back in 2005 and also followed my entrepreneurial spirit and created several startups in diverse domains from drones to food value chain until I discovered the potential of blockchain in 2015 and decided to co-found BitValley.
BitValley is a Luxembourg blockchain start-up/company founded in August 2015 with the mission to facilitate the adoption of blockchain technology in domains that are ripe for disruption. In 2017 we stated working on our own projects. With IBISA, supported by the European Space Agency and the national delegation, our ambition is to disrupt the traditional insurance model and make it affordable, accessible and easy to adopt by a vast range of smallholder farmers, and profitable for the stakeholders involved in this new risk sharing ecosystem. Our portfolio also includes Spectrum a sound-breaking technology that transforms Digital Rights Management together with Technoport, Sonopraxis and Apla blockchain.
As someone with a masters in Telecommunications Engineering and a career in that field, how did you transition to building a company in financial technology?
Today technology is part of every industry and traditional problems can be tackled in a different way and even overcome by combining different disciplines with a different mindset. That's what we are trying to do applying our knowledge across different fields to tackle traditional problems. In addition, it opens a development opportunity to learn other fields deeply. I also did an MBA in 2011 which gave me a good foundation to navigate new fields and have a broader perspective.
What parallels can be drawn between your work in telecommunications and your work developing Financial Inclusion with IBISA?
Satellite communication enables inclusion in every field and everywhere. In my career I've seen first-hand the impact of bringing connectivity to unconnected or underserved populations in developing and developed countries. We wanted to leverage our international experience and our backgrounds to contribute to society and particularly to smallholder farmers that are key for sustainability and prosperity.
IBISA solves a pain point for smallholder farmers, facing issues such as climate change. What role does blockchain technology play in this solution?
Without blockchain our endeavor would not be commercially viable and easily scalable.
Blockchain plays a central role in IBISA and, eventually, IBISA will be a DAO (decentralized autonomous organization). Blockchain is the core technology that enables the peer-to-peer risk sharing without any central authority, brings processes automatization, transparency and lowers the cost of operations as it is distributed through the entire ecosystem. It also possible to implement its own economic model that incentivizes good contributors and penalizes unwanted behaviors thanks to the platform tokens.
How does Luxembourg's financial technology and blockchain ecosystem play into the development of your solutions?
Luxembourg is not only Europe's leading financial centre but it is also an example in Sustainable Finance and Impact Investment, now is the turn of the Fintech start-ups to lean-in and push innovation in this field.
Luxembourg is still a bit behind when it comes to blockchain, compared to other countries in Europe, but we see a lot of positive developments that encourage us to launch this type of projects based in Luxembourg. With IBISA we want to position Luxembourg further as an active country in blockchain real projects.
What motivated you to apply to the Fintech Awards Luxembourg?
We were invited by the LHoFT to a speed dating with insurance companies and there we had the chance to present our project to KPMG, and because of the encouraging feedback we decided to apply
As a homegrown Luxembourg Fintech, why do you think Luxembourg is attractive for Fintech companies?
I think Luxembourg does a great work executing on national strategies and putting all the necessary ingredients in place to succeed as a nation and businesses. Being one of the most important financial hubs and a very forward- and long term thinking country, Luxembourg is putting all the required elements to build a future-proof financial sector with Fintech as an instrumental element. Thus, for the companies who are thinking where to locate a Fintech business, Luxembourg offers the best 'toolkit'.