At the LHoFT, we strongly believe that financial technology is crucial to advancing financial inclusion, empowering groups that have been left behind by the traditional financial system. Whether it's financing for rural farmers, point of sale technology for underbanked merchants, or specialised insurance products, the positive impact being driven by entrepreneurship is improving lives around the world.
Building on the success of previous experience, CATAPULT: Inclusion Africa is a unique one week program of Fintech startup development built by the LHoFT Foundation, targeting African Fintech companies, focusing on creating bridges between Africa and Europe and aligned with the sustainability goals of Luxembourg's finance centre.
In the run up to our Financial Inclusion Bootcamp we will be sharing insight from key figures in the Financial Inclusion world, beginning with Viola Llewellyn, Co-Founder and President of Ovamba:
"When a startup creates its strategic plan, they don't know that the plan is almost useless because nothing prepares you for reality, especially in emerging and frontier markets" – Viola Llewellyn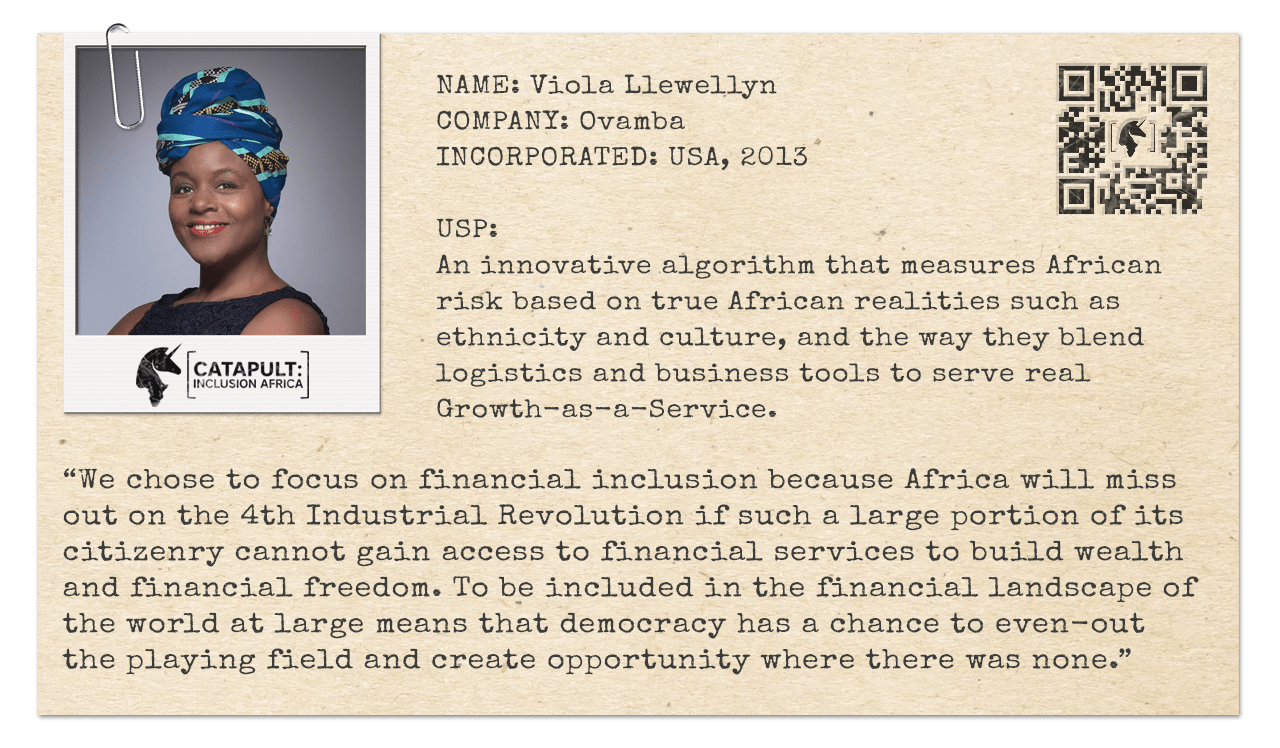 Can you tell us a little about yourself and your company?
Sure, my name is Viola Llewellyn.  I am the co-founder and President of Ovamba.  My business partner Marvin Cole and I founded the company in 2013.  Our goal was to help African businesses grow by innovating FinTech solutions to businesses in Africa's trade and commodities sectors. We combine funding and business technology solutions to help them grow their businesses
What were you involved in before Ovamba which led to the development of this idea?
I was in alternative finance, insurance investments and consulting.  My previous roles have included hardware sales for IBM, I have worked for Unisys Corporation, Rothschilds, KPMG and a number of other tech, consulting and communications companies over the last 20 or more years.
Viola Llewellyn presenting Ovamba at Slush 2017
How important is the understanding of local customs and business norms to building financial inclusion?
Incredibly important.  It is a vital missing part of understanding how to build products and services that meet the realities of the human beings who need these services to grow their businesses and communities.  We have built award winning technology that embeds African cultural realities and ethnic data into risk models, and more recently our natural language chatbot allows us to serve functionally illiterate and other ethnic groups in languages that they are more comfortable in. Some of the businesses in the informal sector might face challenges filling out a bank form which might be asking for sophisticated financial or balance sheet information. It is less of a challenge to be able to use voice activated communications in their own non-colonial language.
What advice would you offer to other founders looking to increase Financial Inclusion in Africa?
We must combine technology and capital in order to increase financial inclusion.  We also need to commit to creating the ecosystem to allow for smart growth. The better the data, the better the opportunities for inclusion.  In the case of Africa, we believe that delivering smart growth to improve the quality of customers is key. Funders should partner with platforms and enablers who have the agility to pivot with the development of customers and their needs.  Ovamba believes that even the best innovations are of no use if we cannot make them readily available to customers and easy to use.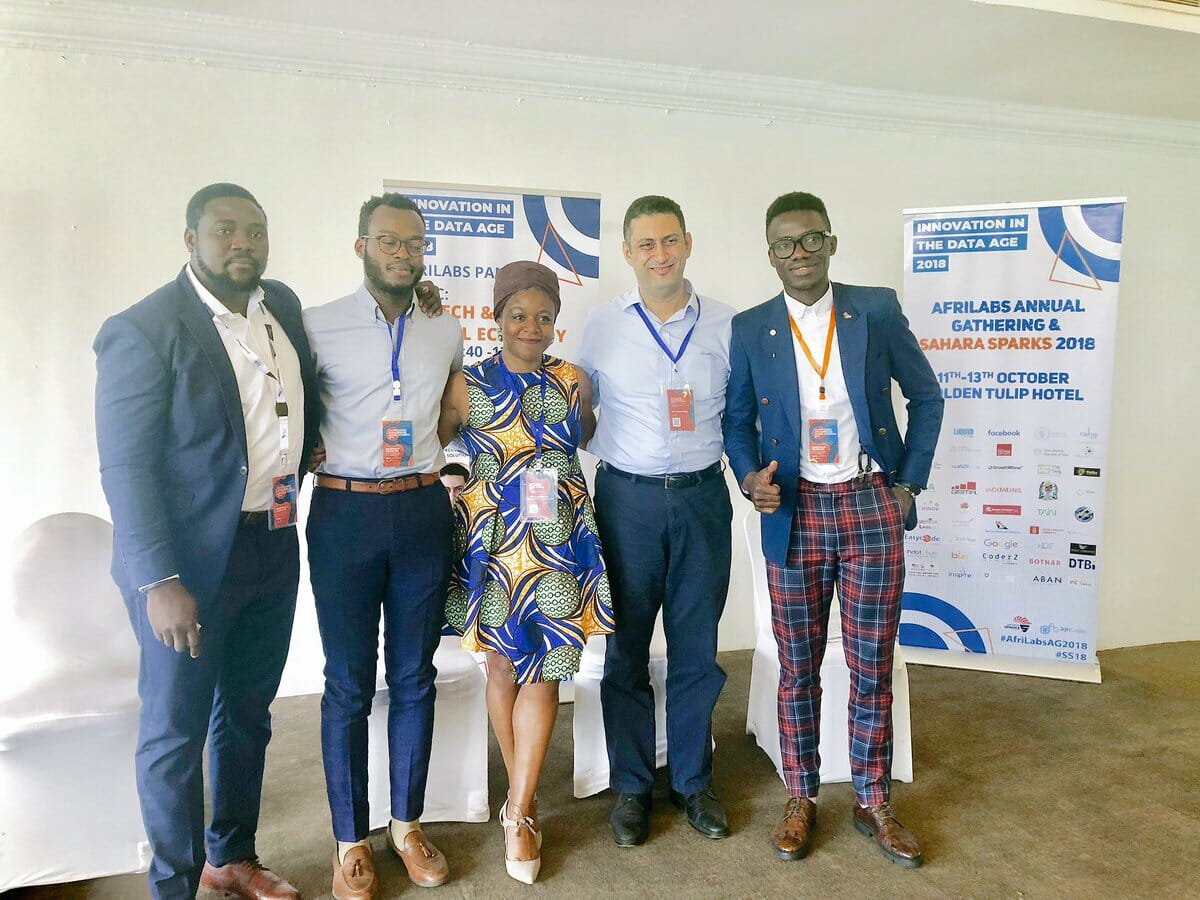 Viola Llewellyn at Afrilabs Annual Gathering 2018
What are you hoping to get out of your experience at CATAPULT?
When a startup creates its strategic plan, they don't know that the plan is almost useless because nothing prepares you for reality, especially in emerging and frontier markets. A bootcamp can help you with quantifying unknowns, help you learn the signs that say it is time to pivot, and give access to helpful mentoring.
Since the creation of Ovamba, you have hosted 16,000 transactions and your total origination is estimated to 150M Euros. What's next for Ovamba? What do you see as the key challenges as you grow?
Next is continental expansion and the growth of our commodities investment product.  Agribusiness is a huges sector. Bringing investor capital to commodities farmers and teaching them better business management represents a huge opportunity.
What does ​'financial inclusion' mean to you?
It means democratizing finance and finance and technology to create equal access to opportunity.
Top photo courtesy of Slush and Kai Kuusisto