At the LHoFT, we strongly believe that financial technology is crucial to advancing financial inclusion, empowering groups that have been left behind by the traditional financial system. Whether it's financing for rural farmers, point of sale technology for underbanked merchants, or specialised insurance products, the positive impact being driven by entrepreneurship is improving lives around the world.
Building on the success of previous experience, CATAPULT: Inclusion Africa is a unique one week program of Fintech startup development built by the LHoFT Foundation, targeting African Fintech companies, focusing on creating bridges between Africa and Europe and aligned with the sustainability goals of Luxembourg's finance centre.
In the run up to our Financial Inclusion event we will be sharing insight from key figures in the Financial Inclusion world, beginning with Maria Mateo, Co-Founder of BitValley:
"Although focus in your own venture is unquestionable, I would love to see more combined efforts and synergies for go-to-market strategies that deliver compelling value to the market."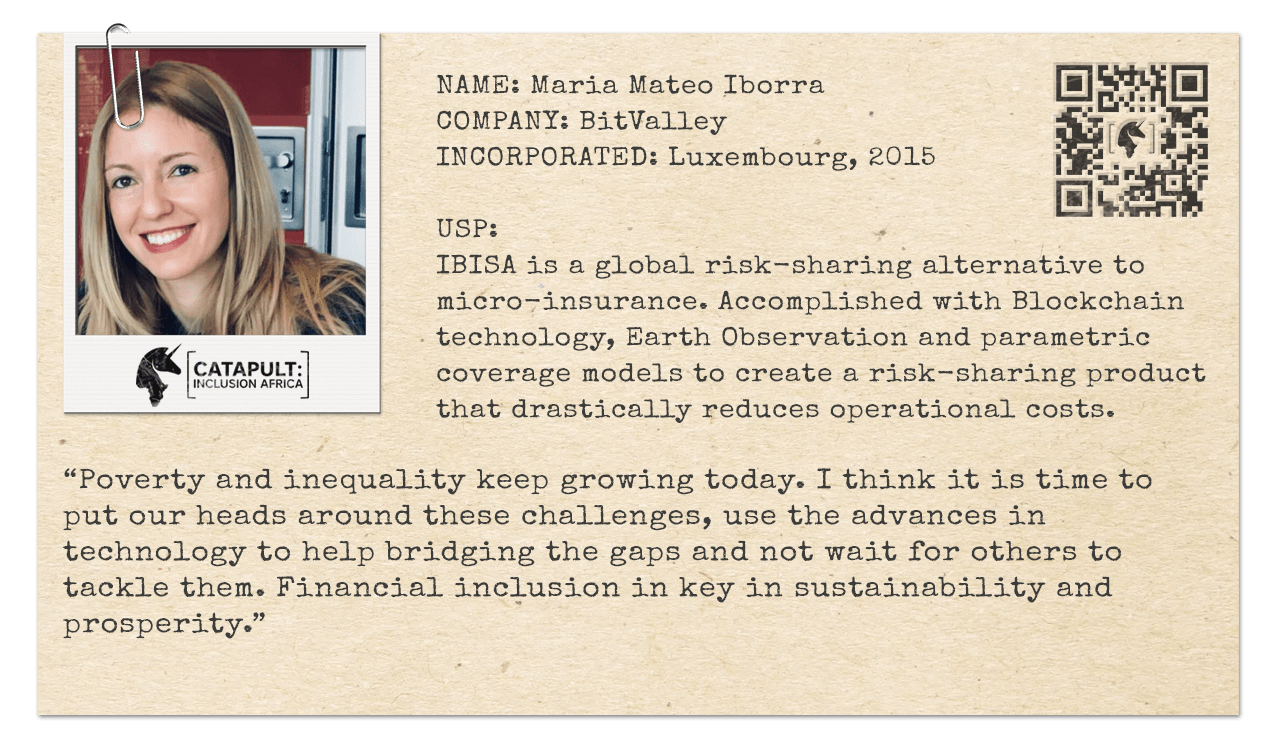 Can you tell us a little about yourself and your company?
I challenge myself every day. With a background in Space and blockchain I am diving straight into the Insurtech sector, in good company, of course; and I cannot be happier with the learning experience, the traction and the potential impact that IBISA can deliver to small-scale farmers. But what I am most excited about is that we are setting the building blocks for the next generation of inclusive insurance and risk-sharing.
I co-founded BitValley in 2015 with the mission to facilitate the adoption of blockchain technology in domains that are ripe for disruption. In 2017 we stated working on our own projects. With IBISA, supported by the European Space Agency and the Luxembourg national delegation (known now as the Luxembourg Space Agency), our ambition is to disrupt the traditional insurance model and make it affordable, accessible and easy to adopt by a vast range of smallholder farmers. And we want to do this on the basis of a business model that is profitable for the stakeholders that want to participate in this new risk sharing ecosystem.
We last spoke in July, after you took home the Financial Inclusion award at the Luxembourg Fintech Awards 2018, how has BitValley and the IBISA project evolved since then?
Time flies!
We have progressed a lot in our three fronts:
Working with our partners on the field to prepare the roll-out in 2019. Our colleague Annette was in India with our partner DHAN Peoples Mutual. We are organizing a high-level workshop in Bangladesh with our partner BRAC and we have further defined our deployment steps in Kenya with Tulaa.
On the development side, we are progressing steadily on our marketplace MVP.
And last but not least, we joined the SF accelerator Unchain Ventures, participated in the Impact Ecosystem Event held in Luxembourg, Insurtech summit, EBAN where we were the winner of the Fintech & Insurtech session and we are actively engaging with investors for our series A fundraising.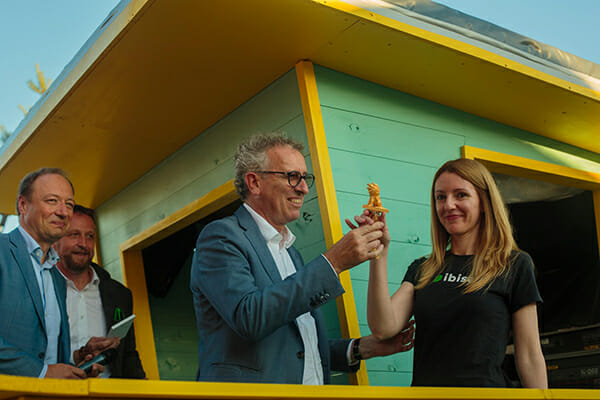 Maria Mateo recieving the Financial Inclusion award at Fintech Awards 2018
With ties to the space industry, what does the launch of the Luxembourg Space Agency mean to you and the future of Luxembourg?
It is a very positive step for the Luxembourgish Space Industry. Luxembourg has always been very supportive, and Space is key for the country with flagship companies such as SES or initiatives like Space Resources. With the Space Agency, Luxembourg is further enhancing its profile and therefore the industrial and business ecosystem along with talent build-up and attraction of foreign business. We hope to contribute to this booming environment.
What advice would you offer to other founders looking to increase Financial Inclusion in Africa?
More than advice I would like to make a reflection. We are addressing a hard market and scale is a challenge but, at the same time, the main ingredient to succeed. Companies like Coca Cola or Orange succeed in these tough markets thanks to the value of their brand, the quality of their products and the scalability of their business model. We need to learn from these successful models. Although focus in your own venture is unquestionable, I would love to see more combined efforts and synergies for go-to-market strategies that deliver compelling value to the market. We see a lot of positivity in combining IBISA with micro finance providers, for example; creating triple win situations with scale, is one of our objectives.
What are you hoping to get out of your experience at CATAPULT?
Building on my previous answers, I expect two main outcomes:
Meet the other start-ups, share experiences, learn from each other and try to identify potential synergies. I am looking forward to work with the other teams and create bonds that will help us grow and serve better our common objective.
And make the most out of the program sessions, the coaches and experts in Inclusive Finance that will bring their experiences and advice into the mix; we need all the help we can get!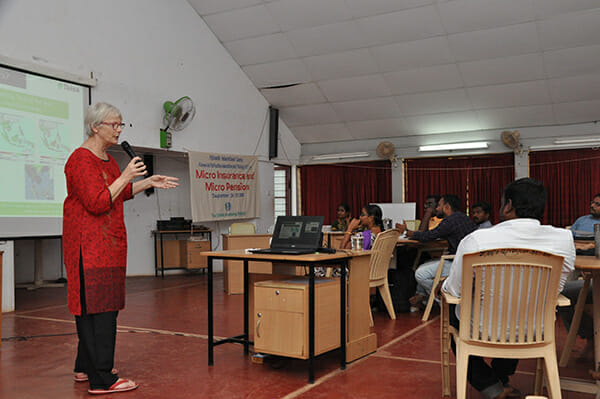 Annette Houtekamer, Product Lead at IBISA, presenting the project in India
What does ​'financial inclusion' mean to you?
I have had the chance to work in many countries in all continents. All humans share common needs: one of the most important ones being the ability to buy, sell or trade goods and services.
In our modern world, you can only do this effectively if you have access to currency, and currency can only flow through a financial system. In the modern world, access to financial instruments is very easy… I just need to open a browser, or walk into a bank and, presto! Unfortunately, not everybody has the same level of access.
Yet we are all equal and equality is the fundamental basis for economic prosperity. If billions of people in developing countries are 'included' then this represents a huge opportunity for both users and providers. For me financial inclusion means a step forward in equality and prosperity…the 'byproduct' is a massive business opportunity.