At the LHoFT, we strongly believe that financial technology is crucial to advancing financial inclusion, empowering groups that have been left behind by the traditional financial system. Whether it's financing for entrepreneurs, pension products for the underbanked, specialised insurance plans or even financial education and literacy aids, the positive impact being driven by entrepreneurship is improving lives around the world.
Building on the success of the first edition of the program in 2018, CATAPULT: Inclusion Africa 2020 is a unique one week program of Fintech startup development built by the LHoFT Foundation, targeting African Fintech companies, focusing on creating bridges between Africa and Europe and aligned with the sustainability goals of Luxembourg's finance centre.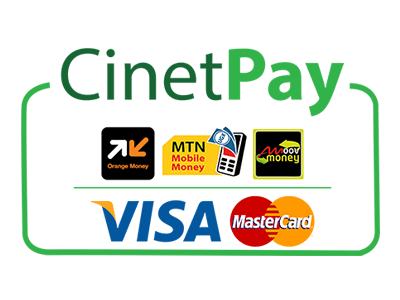 In the run up to our Financial Inclusion bootcamp, we will be sharing insight from the founders participating in this year's edition, continuing with Idriss Marcial Monthe, CEO of CinetPay:
"Financial inclusion means allowing everyone to have access to financial services, whatever their social situation and the tools at their disposal."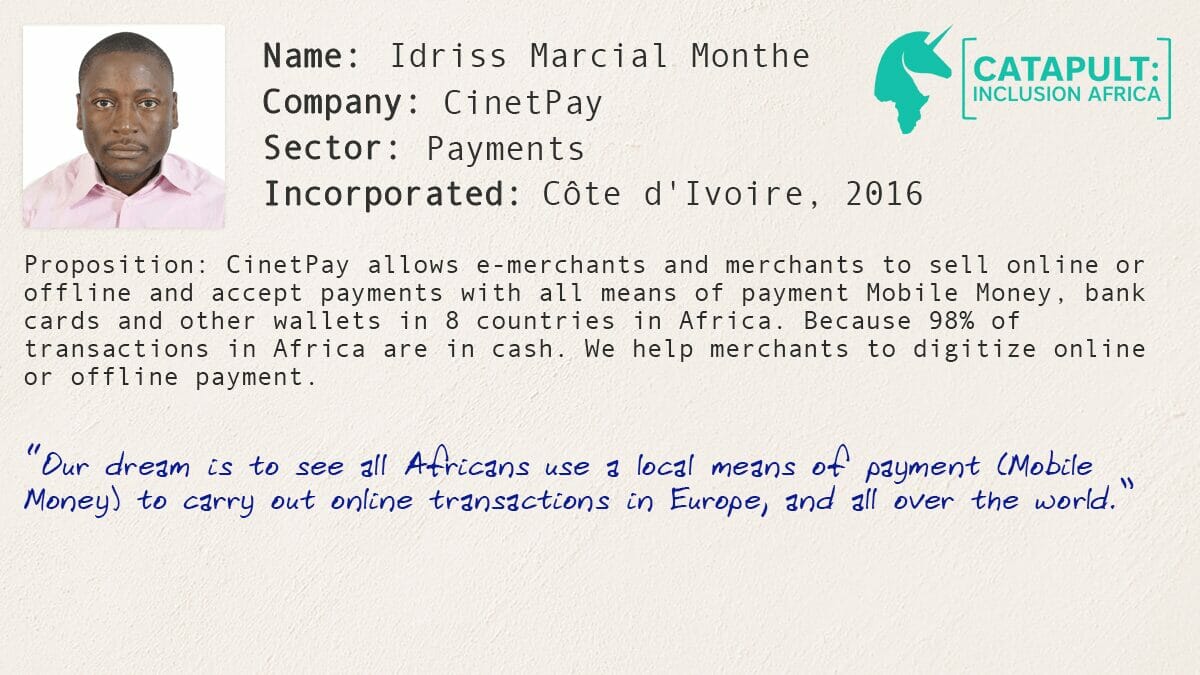 Can you tell us a little about yourself and your company?
My name is Idriss Marcial MONTHE, CEO of CinetPay. I am a computer engineer, passionate about free software and web technology. I love football and especially develop applications that positively impact the lives of people.
CinetPay is a Fintech, specialize in Mobile Money payment in Africa. Our company allows all e-merchants and traders to sell online or offline and collect payments in 8 countries in Africa.
With our universal payment gateway, all companies in Africa or in Europe can sell and collect payments online or outside in more than 8 countries in Africa.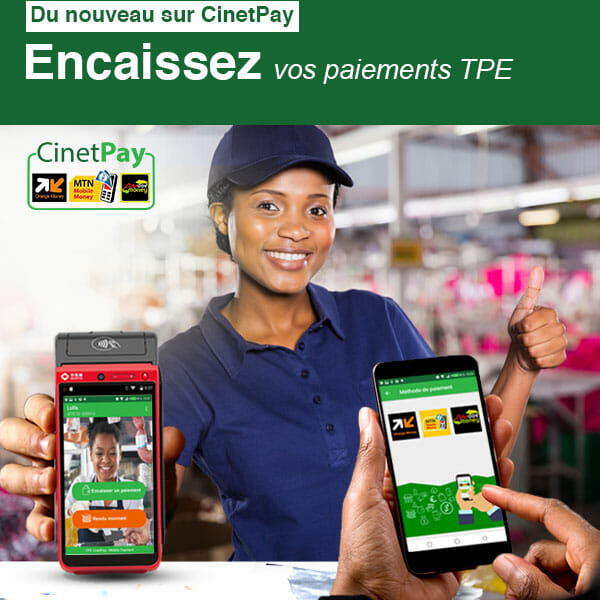 What were you involved in before CinetPay which led to the development of this idea? 
In 2009, we developed a platform for selling domain names online. To collect payments, we were forced to travel to collect checks or cash in the amount of $20. travel costs represented 60% of our margin. Faced with this situation, we tried to use PayPal to collect payments, but very quickly we found that in Côte d'Ivoire and generally in French-speaking Africa, the number of people with bank accounts and having a credit card was very low. We found that mobile money was very popular and used by the majority of the population. This is how we decide to use mobile money to collect payments and we manage to convert 80% of our sales via mobile money payment. Following this experience, we decide to set up a gateway to allow all companies wishing to collect online payments to have a solution adapted to our realities. This mobile money payment gateway is CinetPay.
You've talked about building a payment solution that fits the African market's financial characteristics. How would you define those characteristics?
The African market is still dominated by the use of cash to carry out transactions. The rate of banking is very low, and the number of people with a credit card is very small, so it is characterized by the fact the majority of Africans have a mobile phone and a Mobile Money account.
98% of transactions in Africa are in cash, our vision is to allow all Africans, whether or not having a smartphone, whether or not having an Internet connection, to use local means of payment to carry out online or offline transactions.
What advice would you offer to other founders looking to increase Financial Inclusion in Africa?
I will tell them to find solutions to the problems of Africans by targeting local issues and proposing solutions that work based on Mobile Money.
What are you hoping to get out of your experience at CATAPULT: Inclusion Africa?
Learn, share and improve the lives of millions of Africans by putting into practice all the knowledge acquired for the development of CinetPay.
What's next for CinetPay? What do you see as the key challenges as you grow further?
The next steps are to increase our presence in French-speaking Africa; to be effectively present and operational in the 14 countries of French-speaking Africa.
Allow all physical merchants to accept payments with or without internet connection with our multi-payment TPE.
What does ​'financial inclusion' mean to you?
Financial inclusion means allowing everyone to have access to financial services, whatever their social situation and the tools at their disposal.