At the LHoFT, we strongly believe that financial technology is crucial to advancing financial inclusion, empowering groups that have been left behind by the traditional financial system. Whether it's financing for rural farmers, point of sale technology for underbanked merchants, or specialised insurance products, the positive impact being driven by entrepreneurship is improving lives around the world.
Building on the success of previous experience, CATAPULT: Inclusion Africa is a unique one week program of Fintech startup development built by the LHoFT Foundation, targeting African Fintech companies, focusing on creating bridges between Africa and Europe and aligned with the sustainability goals of Luxembourg's finance centre.
In the run up to our Financial Inclusion event we will be sharing insight from key figures in the Financial Inclusion world, beginning with Evelyn Namara, Founder of Vouch Digital:
"It is through actual immersion with users to understand their needs that we can build great products that increase financial inclusion on this continent." – Evelyn Namara
Can you tell us a little about yourself and your company?
My name is Evelyn Namara, a Technology Entrepreneur passionate about the intersection of technology in advancing economic development. My passion is using technology to address some of the critical issues we face in society as well as advocating for policies that enable innovation and entrepreneurship to thrive.
I founded Vouch Digital initially to disrupt the use of cash in most development and government programs. Most cash transfer programs to-date still use cash as a means of exchanging goods and services to end-users. While cash helps recipients get goods and services quickly, it also comes with a lot of disadvantages. Cash is prone to fraud and corruption if there no proper systems to monitor its transfer, more so, cash management is also rather risky and expensive.
At Vouch Digital, we are building a verified digital voucher system that simplifies the distribution of aid, subsidies, or entitlements by leveraging on emerging technologies such as blockchain and digital identity platforms.

Evelyn Namara – Vouch Digital – 2018 Finalist for Sub-Saharan Africa
What were you involved in before Vouch Digital which led to the development of this idea?
Before Vouch Digital I worked with an aggregator company in Uganda that dealt with sending bulk payments to customers. Our work involved managing payrolls, sending digital payments to workers etc. I quickly realised a need for a platform that tracks not only outgoing payments but also the whole value chain of what users use the money for. I also had an opportunity to work with mobile network operators to understand how the digital payments space works. I started Vouch Digital to fill some of the gaps I encountered with my previous work.
It has been reported that up to 30% of the world's aid money is lost to fraud and corruption. How does your solution provide are more trusted or transparent method for distributing these funds?
Yes indeed: 30% of the world's foreign aid is lost to fraud and corruption. Fraud and corruption occur when there no reliable systems that track and ensure the right amount of money is sent to the right beneficiary at the right time.
Our solution starts with seeking to know who the beneficiary or program participant is. we've built a platform that allows us to identify beneficiaries and enter their bio data into our platform before entitlements are sent out. We use participants legal identities to create digital identities for each one of them to access entitlements. For those without legal identities, we generate a unique digital identity that is attached to their profile and is unique in our system. Once we have all participants enrolled, we create digital wallets that allow them to receive entitlements from different programs.
After this process, programs are able to go our platform and allocate entitlements to participants. We train "unbanked merchants" to be the focal redeeming points for participants. Once programs allocate entitlements, participants can now go and redeem entitlements from a verified vendor or merchant. Our system sends digital payments to merchants as soon as vouchers are redeemed.
Our process eliminates the actual transfer of cash and thereby enforcing use of digital payments and a transparent process that ensures all stakeholders get real-time authentic information.
What advice would you offer to other founders looking to increase Financial Inclusion in Africa?
My advice would be for Founders to spend time with real users and understand their actual pain points. We need to solve problems that are real bottlenecks to majority of the unbanked in Africa. It is through actual immersion with users to understand their needs that we can build great products that increase financial inclusion on this continent.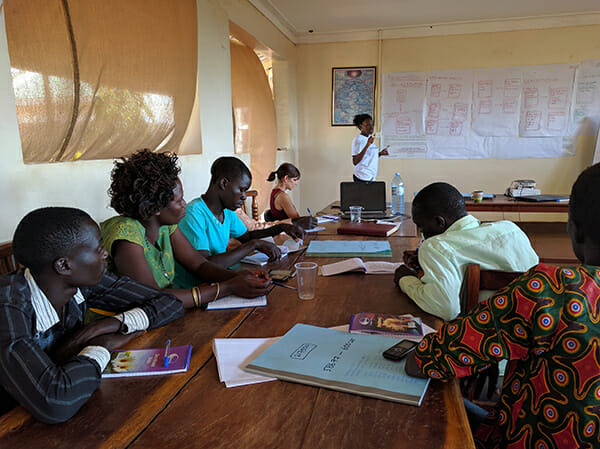 What are you hoping to get out of your experience at CATAPULT?
I have high expectations for CATAPULT, first and foremost, I would like to meet like minded founders who are deploying different solutions to address financial inclusion and learn from their journeys. I also come into CATAPULT seeking to try and test different business models for our platform. I hope to interface with mentors and advisers on how I can deploy the best business model that will help us scale faster.
What's next for Vouch Digital? What do you see as the key challenges as you grow further?
For Vouch Digital we are looking at scaling in Uganda and also entering new exciting markets. We are building our platform to allow for easy scale in different markets. One of the challenges of scaling to different markets is the different regulations or ways of doing business. Also different needs for integration with banks and mobile network operators.
We are working on our partnerships across key countries to make these processes easier in the future.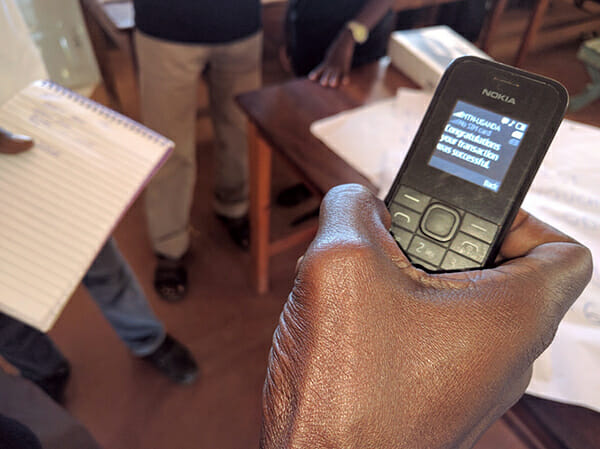 What does ​'financial inclusion' mean to you?
To me, Financial Inclusion means everyone getting an opportunity to access goods, services as well as access to capital to improve their livelihoods. Everyone should have an opportunity to do that regardless of where they come from.
Top photo courtesy of Cartier Women's Initiative Awards