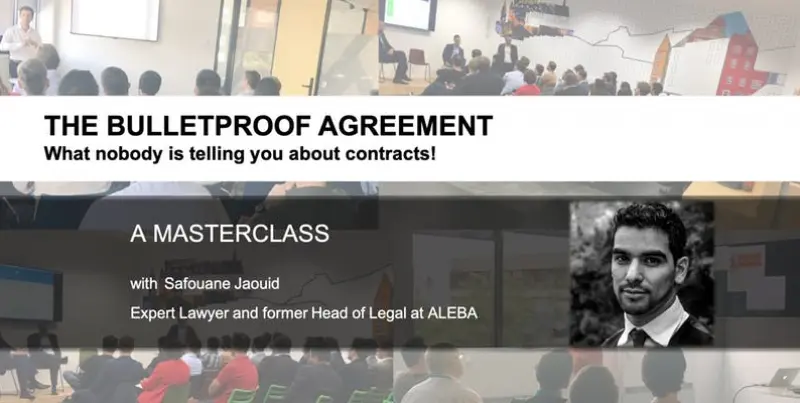 Description
What nobody is telling you about contracts!
Contracts are the cornerstone of any business, but do you know how to make sure they are done right?
During this Masterclass, you will dive into the best practices and discover common mistakes and embedded traps to avoid, before signing employment, commercial and other forms of agreements.
Part 1 – Employment contracts: key terms for a bulletproof agreement.
Part 2 – Commercial agreements: sign clients but protect your company in all situations.
Part 3 – Other forms of contracts: agreements with freelancers, service providers and investors.
You will never look at your contracts the same way!
Speaker
Safouane Jaouid is an expert lawyer and former head of legal at Aleba, the Luxembourgish Association for Employees of the Finance Industry. He has more than 15 years of experience in labor, civil and business law. He's also an author and a professor in legal matters.