The LHoFT is excited to be partner & sponsor of the Paris Fintech Forum 2018, which will be held on January 30th & 31st, at the former stock exchange market in the very heart of Paris. We will be joined by a delegation of members and partners, including many key figures of Luxembourg's financial technology ecosystem.
, as a part of our series of interviews: The InnovWe asked each representative a few questions to help shed light on their workators.
This time we caught up with Jorg Reinking, CEO of Secourriel.
"It is a great challenge to stay abreast of all the new and complicated regulations flowing in the ever-faster compliance river."
Could you introduce yourself?
I'm a passionate entrepreneur with 20+ years of experience in the financial industry and have led various strategy and IT projects. I moved from Germany to Luxembourg in 2014 with my business consulting firm, and now I am building a cybersecurity fintech company. Secourriel provides contract ready messaging for sensitive content and an instant legally binding receipt and audit trail.
Our startup, founded in 2017, now consists of a core team of three — with Vlad our CTO bringing vast experience from global banking IT and new technologies; Charlène taking care of Marketing with an industry and insurance background and me as co-founder and CEO. We leverage up to ten times as a virtual organization with access to on-demand specialists in various disciplines, e.g. tier IV data centre operations, development and legal compliance.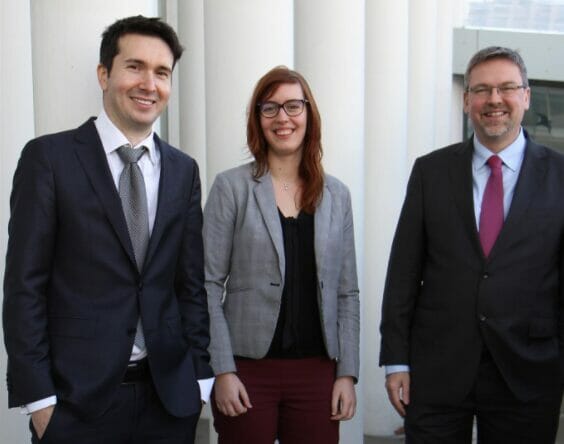 The Secourriel team (L-R): Vlad Centea (CTO), Charlène Dormoy (CMO), Jorg Reinking (CEO).
As European financial power base that is embracing innovation, which aspects of Luxembourg's fienancial technology ecosystem have been most beneficial to your company?
There is the fast-growing need for secure data processing where Luxembourg has cutting edge technological abilities: LU-CIX just announced 118Gbps new traffic record and Luxembourg has one of the highest densities of Tier IV data centres in the world and skilled IT staff with deep understanding of the financial industry.
Luxembourg state institutions foster this and are committed to open doors for start-ups and paving the way to financial market players usually not in reach for small firms. This is on the top of their agenda.
Luxembourg is the ideal test bed for innovative solutions as it is small enough to have easy access to decision makers and at the same time, it has the majority of global financial institutions here in the country, putting the world to our fingertips.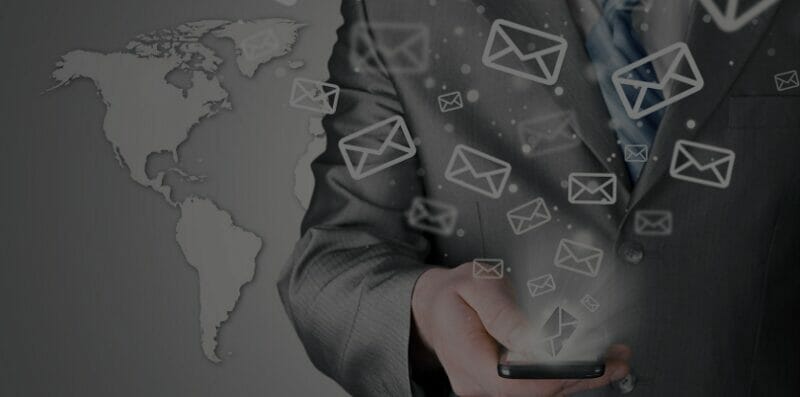 Secourriel: the indispensable next step for the financial sector facing MiFID 2 and GDPR.
What do you think are the key challenges and risks for the different financial technology players in Luxembourg and in Europe?
Bureaucratic burdens of ever more compliance regulations hit not just established big players; fintech companies have to adhere to the same rules. Of course, this fuels the business of all regtech companies, but it is a great challenge to stay abreast of all the new and complicated regulations flowing in the ever-faster compliance river. At the other hand, EU banks have a global competitive advantage in the light of customer rights as regulation is eased in some Non-EU countries.
Which trend in financial technology do you think deserves more discussion, and which less?
I see a mega trend in EU regulation to drive transparency in the client to bank relationship, and to push private individuals into the driver's seat again. This shift of power cracks up legacy bank processing systems:
Straight through processing (STP) has to be interrupted; deals are parked until the client gives consent, which must be duly documented. Financial institutions lose business when they do not interact with the client fast and convenient enough. This brings them under pressure to digitalise their business at highest cybersecurity standards — completely, as significant cost, delays and customer complaints point to non-standard-processes.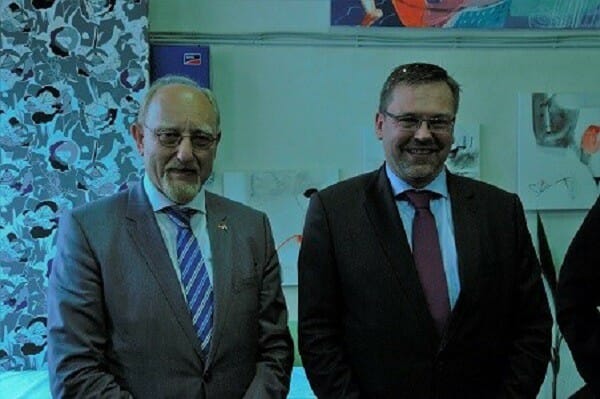 The launch of Secourriel in July 2017: Ambassador Dr. Kreft and Jorg Reinking, CEO of Secourriel  (L-R)
What are you most looking forward to getting out of Paris Fintech Forum this year?
We are excited about our role as an exhibitor for the first time, so we expect the unexpected and embrace new opportunities not yet known. We also hope to develop further ties with the international fintech ecosystem and potential clients.
We look forward to two very interesting (and demanding) days in Paris.
Any final thoughts or predictions for Fintech in 2018 you wish to share?
The fintech revolution will mature: The zoo of different solutions will consolidate into a cluster of fewer providers. This is the next logic step and with PSD2 we will see first standards evolving from best practises that fintech companies have pioneered.
If you want to keep up with what the LHoFT gets up to, feel free to follow us on Twitter and Instagram, or visit our website!