On March 13, Allen & Overy organized its first Crypto Challenge in Luxembourg, in partnership with Silicon Luxembourg and the LHoFT.
More than 500 people attended the conference which aimed at « decrypt the crypto » with great insights from Michael Jackson Partner at Mangrove Capital, Alexandre Azoulay entrepreneur and Managing Partner of SGH Capital, bitFlyer and LHoFT team.
Xavier Better, Prime Minister of Luxembourg, closed the evening by an inspirational speech on digitalisation explaining that « what is new today will be old in 20 weeks but digitalization is here to stay. Nearly 10% of the Luxembourg residents own a cryptocurrencies today, so (it is paramount) to encourage innovation but always in a full compliant way".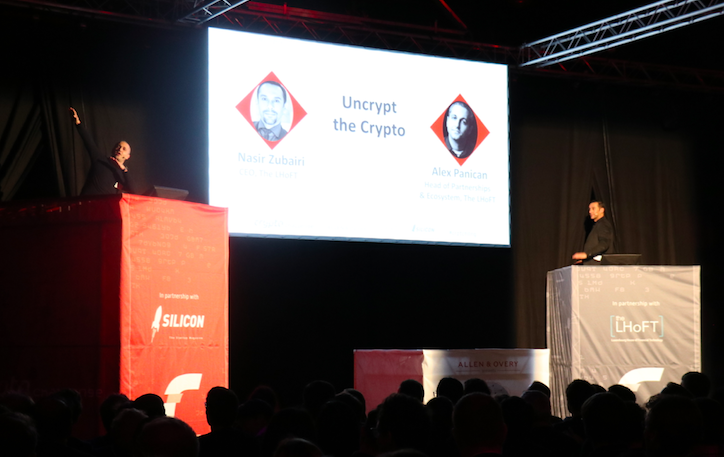 Nasir Zubairi and Alex Panican – Decrypting the Crypto
As a part of the evening's agenda, LHoFT CEO Nasir Zubairi and Head of Ecosystem Alex Panican staged a discussion that covered common attitudes towards cryptocurrency.
Addressing the subject from a consumer perspective, they helped shed some light on the risks attached to cryptocurrencies, including some of the popular 'altcoins'. Nasir shared his perspective on the misuse of cryptocurrencies as a speculative asset, marketed as a way to 'get rich' quick. As well as highlighting the number of ICOs which lack any real accountability, and the risk of fraudulent activity, Nasir also pointed out the value of the underlying technology – particularly utility tokens – and the potential for the positive innovation.
Finally, some obvious but possibly overlooked advice for the audience: If you are going to invest in a cryptocurrency, take the time to do the research, make sure you know what you are doing – as you would for any other asset class.
Picture Gallery