The LHoFT is excited to be partner & sponsor of the Paris Fintech Forum 2018, which will be held on January 30th & 31st, at the former stock exchange market in the very heart of Paris. We will be joined by a delegation of members and partners, including many key figures of Luxembourg's financial technology ecosystem.
We asked each representative a few questions to help shed light on their work, as a part of our series of interviews: The Innovators.
This time we caught up with Marco Houwen, Project Lead of Infrachain a.s.b.l.
"We should treat Blockchain as what it is, an underlying protocol with a huge potential to increase efficiency in organisations. Not more, not less." — Marco Houwen
Could you introduce yourself?
My name is Marco Houwen, entrepreneur and blockchain enthusiast. I am the Project Lead of Infrachain, a publicly supported non-profit organization focused on shortening the adoption curve of blockchain by creating a community driven European permissioned node network.
As an non-profit association we have two focuses:
Serving the Blockchain community by delivering use case adapted (private) blockchain instances with 3rd party distributed trust.
Creating a vibrant blockchain community all over Europe ready to support our goal to speed-up blockchain adoption.
As European financial power base that is embracing innovation, which aspects of Luxembourg's financial technology ecosystem have been most beneficial to your company?
Infrachain is a cross-industry initiative, that said, we are greatly profiting from the vibrant fintech ecosystem in Luxembourg, as some of our use cases are directly linked to the Luxembourg financial sector. We are also supporting the LHoFT in blockchain related projects.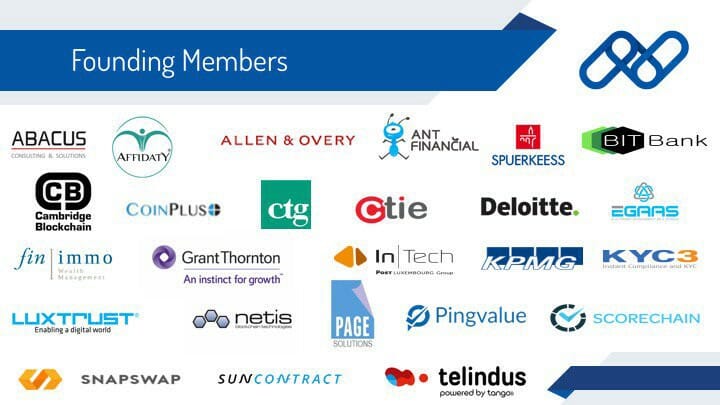 What do you think are the key challenges and risks for the different financial technology players in Luxembourg and in Europe?
When we talk about fintech and financial industry we talk in general about two worlds colliding. This is true for Luxembourg, Europe and the world. specifically in Europe we are facing a lot of on-top regulation which impacts all industries — for example, GDPR.
I believe that most of the fintech companies in Europe and in Luxembourg have to put even more focus on closing the gap between being a startup and being able to properly communicate their visions and their products to financial institutions.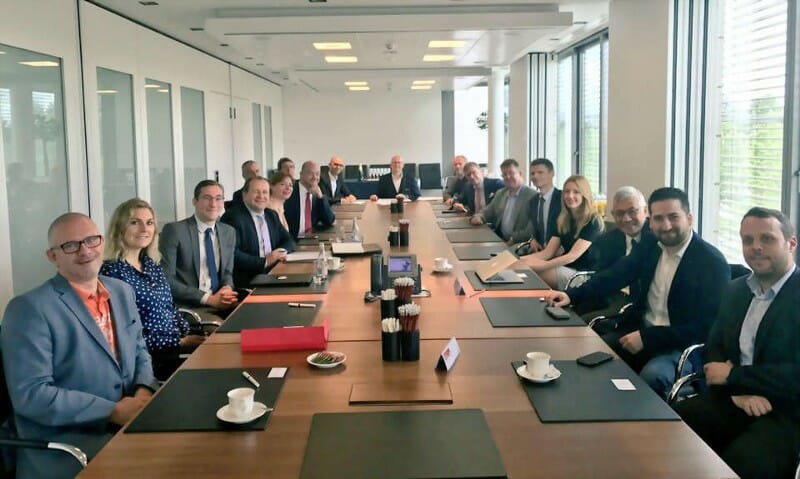 DIGITAL LËTZEBUERG KICKSTARTS INNOVATION: LUXEMBOURG BLOCKCHAIN ACTORS INCORPORATE INFRACHAIN A.S.B.L.
Which trend in financial technology do you think deserves more discussion, and which less?
I am biased when it comes to this question! I definitely think that the most important topic is the integration of Blockchain into the processes of financial institution . But on the other hand, we should also stop hyping blockchain as the solution for everything, We should treat Blockchain as what it is, an underlying protocol with a huge potential to increase efficiency in organisations. Not more, not less.
What are you most looking forward to getting out of Paris Fintech Forum this year?
This is the first larger conference Infrachain is taking part in as an exhibitor, and we are very proud that we can do this together with the LHoFT at the Paris Fintech Forum. We are excited to present our ideas and our concept to professionals of the fintech sector from all over Europe.
We are also looking forward to talk with interested companies wanting to join Infrachain and contribute to our main mission: making blockchain adoption a reality .
Any final thoughts or predictions for fintech in 2018 you wish to share?
2018 the (r)evolution will go on! Innovative technologies like AI, chatbots, blockchain,… will further be integrated in operational environments in the interest of customer service and backend efficiency.
If you want to keep up with what the LHoFT gets up to, feel free to follow us on Twitter and Instagram, or visit our website!