'Financial Inclusion' might be the most noble sector of financial technology, solving problems the traditional finance industry won't — servicing underbanked demographics in areas with poor financial infrastructure.
Tackling these challenges, the EFSE Fund and the SANAD Fund for MSME, advised by Finance in Motion, have partnered with Village Capital and the LHoFT to develop the Fincluders Bootcamp 2017, unique investment readiness program designed for entrepreneurs offering inclusive financial products.
In the run up to the event, we caught up with the founders behind the startups. This time, we spoke to Daniel Bloch, CEO of Seso.
"Although Fintech has not developed as fast in the emerging economies, I am confident that these countries will experience the greatest impact." — Daniel Bloch
Could you introduce yourself, and tell us a bit about your background?
Hi, I am Daniel from the USA and based in South Africa. I have been working on Bitcoin and Blockchain for the past six years. While in University I set up a nonprofit dedicated to Blockchain education which expanded across the world, and later received a research grant from the Bill and Melinda Gates Foundation to explore Blockchain implementation in Sub Saharan Africa. Through these efforts Seso was formed to formalize land registries through trusted Blockchain powered transactions.
What does 'financial inclusion' mean to you?
Financial inclusion, for me, is the concept of lowering the cost of entry into formal financial services such as banking, remittances, and land transactions. The cost of doing business is expensive, especially in the emerging economies. Our aim at Seso is to make the cost of performing land transactions and paying for services much less which will allow greater participation in the market.
Could you describe the mission of Seso?
Our mission is to provide secure land transactions to our customers and develop trusted Blockchain secured land registries. Our platform allows extensive due diligence to be done on land to ensure that the ownership is clear. Citizens are able to buy and sell properties through the platform while obtaining affordable mortgages from our banking partners who will lend to these trusted properties. Our aim is to formalize land registries through trusted transactions.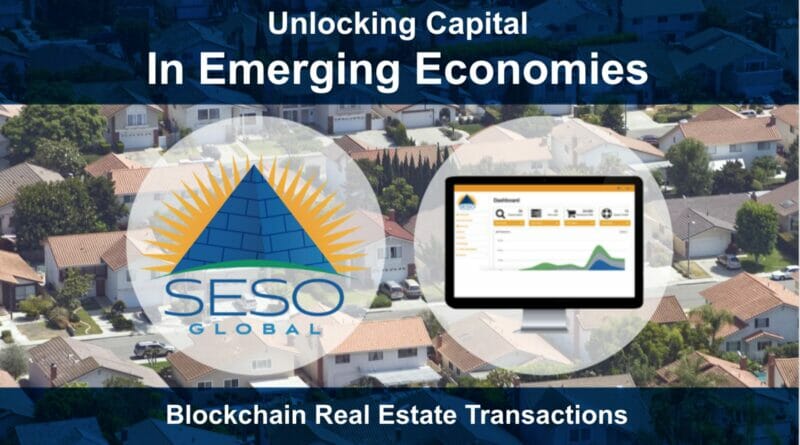 What are the unique challenges and opportunities of your home market?
In Ghana, where we piloted, and throughout Africa there is a great distrust in the government's land registry. You'll often see signs such as "This Land is Not for Sale" on buildings as a last resort to show ownership. Due to this there is a large shortage of housing and banks are unable to lend due to the lack of ownership clarity. This presents tremendous opportunity as banks are seeking a solution to provide access to financing, citizens want to purchase trusted land, and entrepreneurs can have the ability to start real estate businesses as the industry grows.
Our platform facilitates the growth of real estate markets to unlock the over $1Trillion of trapped capital in land throughout Africa then beyond.
What is your relationship like with the regulator there?
Our team has spoken to regulators in several countries, though as a startup we move much faster than the regulations. Many African governments are excited about Fintech and want to benefit from the developments. We have received support from several governments including Ghana and Nigeria though we foresee the major Fintech impact to be brought about by the private sector.
We engage government but plan to integrate more closely in the future once we have fast tracked the real estate sector with key stakeholders in the industry.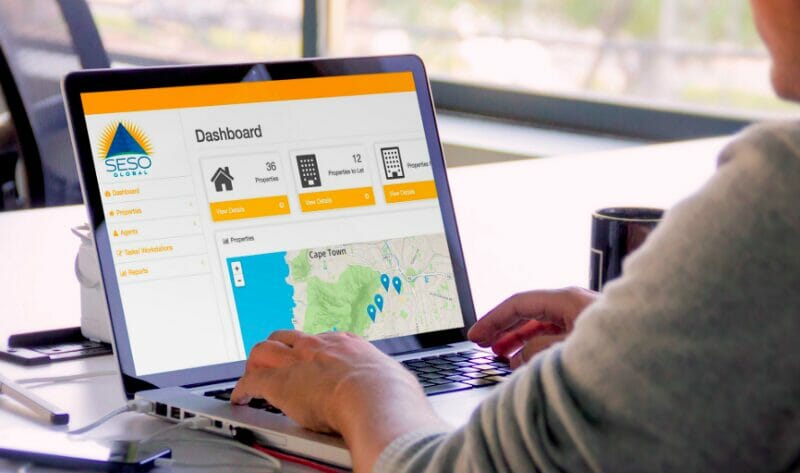 The Seso dashbaord
How does the regulatory landscape differ in developing countries and developed countries? How can we address these differences with FinTech?
I think the regulatory landscape in developed countries has the resources to be much more extensive. Research can be done on new technologies and the appropriate regulatory framework can be made for it. In emerging economies the resources are spread thinner, thus the frameworks falls behind innovation.
This is a great opportunity for entrepreneurs to shape the framework. At Seso we are implementing Blockchain solutions and want to be on the forefront in working with our regulators so that we can develop the landscape with them.
Any final thoughts on Fintech of entrepreneurship you wish to share?
Although Fintech has not developed as fast in the emerging economies I am confident that these countries will experience the greatest impact. It is truly exciting everyday working at Seso as we revolutionise land registries and transactions. We will soon see countries in Africa leapfrog ahead of major economies as they are able to embrace Fintech innovations at much greater rate.