"Blockchain technology plays a role in allowing financial service providers to reuse data that has already been validated by another trusted entity."
Matthew Commons is the CEO of Cambridge Blockchain, who will be taking part in the 2018 edition of Fintech Europe, a unique investment readiness program created by Village Capital  in conjunction with PayPal, Middlegame Ventures and the LHoFT.
The program will be held in Berlin, April 16 -19, and Luxembourg May 14 – 17 & June 11 – 14. The program will provide three months of venture development training for 12 fintech and regtech entrepreneurs creating financial health and compliance solutions for the EU. The ventures are all backable, and represent a high degree of both innovation and impact in the financial space. Up to two companies will be eligible for funding of up to € 200,000  from MiddleGame Ventures.
Cambridge Blockchain combines blockchain technology with an off-chain personal data service, to create an independent source through the network effects of trusted parties, natural persons, legal entities, and devices.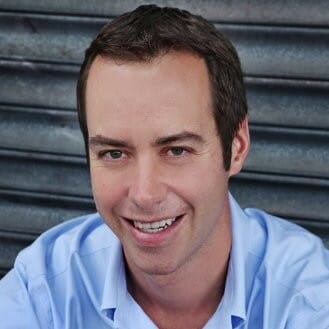 Cambridge Blockchain CEO, Matthew Commons
Please introduce yourself, and tell us a little bit about your journey with Cambridge Blockchain:
I've been fascinated by blockchain technologies since 2013, when I first started to explore their potential for digital identity and data privacy. My background is in corporate finance, and I was previously the founding CFO and Managing Director of a venture-backed technology company called Ogin, where I raised over $150 million of capital and launched the company's international expansion. My academic background is from the University of Pennsylvania (Wharton School BS / BA) and Harvard University (MBA).
I founded Cambridge Blockchain in early 2015, together Alex Oberhauser.  Alex and I were living in Amsterdam at the time, where he was running blockchain engineering programs at the University of Amsterdam and Vreije Universitaet.  Alex had been building blockchains since 2010, and provided great perspective on the types of problems that were appropriate for the technology. Alok Bhargava joined as our third co-founder and COO in 2016 – we had worked together at Ogin, and he brought a very strong background in enterprise architecture from his previous experiences at Motorola, Sycamore Networks and MIT.
We are based in Cambridge, Massachusetts and work closely with leading digital identity research scientists at the MIT Media Lab. From a market perspective, our biggest amount of market growth has been in Europe, and this is why we've opened our offices in Paris in 2017, at the Partech Shaker startup campus.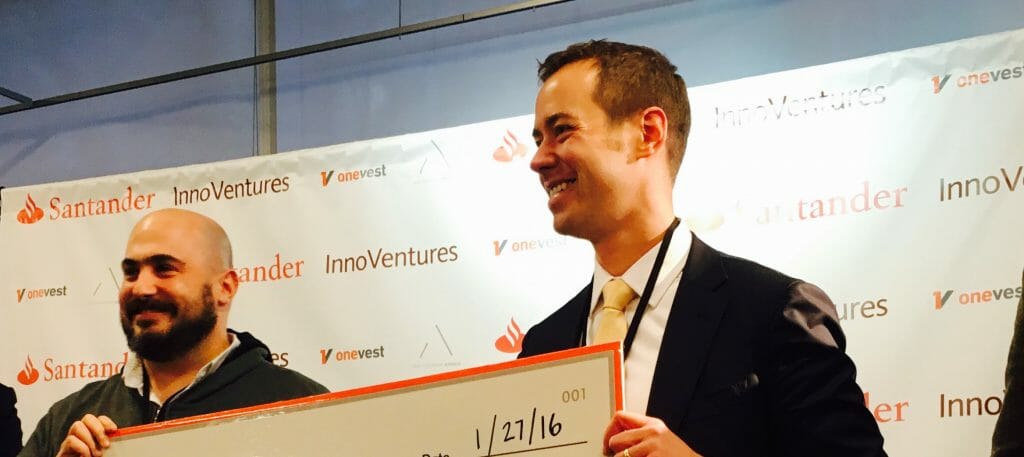 Santander InnoVentures DL Challenge, NYC: Cambridge Blockchain wins first prize
How does distributed architecture allow you to resolve the competing challenges of transparency and privacy?
Blockchain technology plays a role in allowing financial service providers to reuse data that has already been validated by another trusted entity. It's a distributed system: instead of having one central agency that provides the validation of Identity data, you can have multiple different ones (different banks, government agencies, 3rd parties like kyc.com, integrators…).
So it's this distributed model that sets up a digital identity ecosystem. We do not use the blockchain to store personal identity data itself, but rather attestations that take the form of a cryptographic proof or cryptographic hash. The financial institution can compare the documents sent by the client to the attestation and validate that some other trusted entity has validated the exact same data at another point in time.
Each financial institution is still ultimately responsible for its own know-your-customer (KYC) checks. However, this blockchain-based ecosystem allows them to start with most of the validated identity data they require – saving both costs and time, while improving their customer experience and enhancing compliance with the most stringent data privacy rules, including the European General Data Protection Regulation (GDPR).
Our approach is one that offers significantly more end-user control of identity data. We've developed a Personal Data Service or PDS that interfaces with a mobile application. The customer uploads their personal data and attributes on the PDS, hence controls their identity and shares the minimum set of required data to the Service Providers when needed. Wherever you are in the world, it's always easier for a customer to share their own identity data instead of having a bank division trying to share it with another one, or to try to have a sort of share KYC utility that will share data across institutions or geography.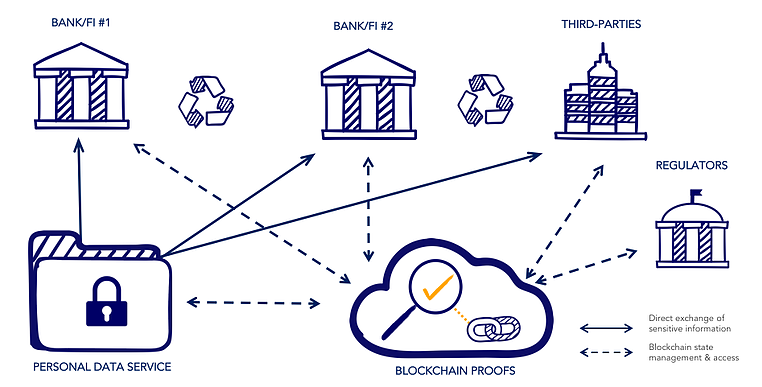 Cambridge Blockchain: "Streamlining Digital Identity"
What is the end goal for Cambridge Blockchain? Are there facets to your KYC solution that may play a different role in future?
Right now we are focusing on the financial services industry, improving their KYC processes. However our software can be used in other industries like healthcare, travel, education or even with the Internet of Things. We are currently exploring the integration of devices for personal data, extending the trusted identities to smart devices. The end goal would be to be part of different consortiums where the Personal Data Service (PDS) we develop would integrate all types of personal data related to a customer or corporate.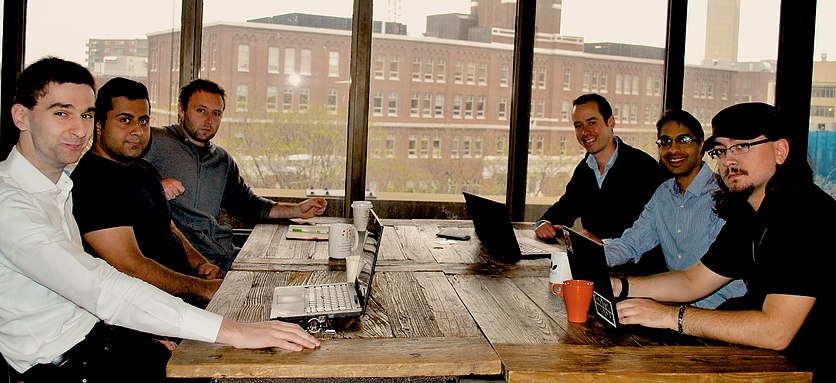 The Cambridge Blockchain team.
How do you tackle the changing regulatory landscape, such as the impending introduction of GDPR and how that impacts blockchain technology?
Cambridge Blockchain explicitly incorporates GDPR standards for consent, data minimization, the right to be forgotten, data controllership, and data security. Our solution helps the financial organizations improve their KYC processes and their customer experience in the onboarding process while making sure they comply to every single criteria of the General Data Protection Regulation requirements.
What is your involvement with Luxembourg's Infrachain initiative, and do you see yourselves becoming more involved with the Luxembourg ecosystem in future?
We are part of the Infrachain initiative in Luxembourg. They actually provide the permissioned blockchain infrastructure for our project in Luxembourg with LuxTrust.
We will be going live in 2018 with over half a million end users in Luxembourg, together with our partner LuxTrust. LuxTrust is a trust services provider, owned by the government and the six major banks in Luxembourg. They issue digital certificates and digital signature that are also used for a common authentication or access token, which is essentially used by all  Luxembourg residents to access their bank accounts, government services or pay their taxes.
Later this, everyone that has a LuxTrust authentication service will also have a Cambridge Blockchain personal data service that stores all of their structured identity data.
What are you hoping to get out of the Fintech Europe 2018 program?
The Fintech Europe program is a great accelerator for start-ups looking to refine their pitch, ideas or positioning, with tremendous mentors helping throughout the program. It is also a fantastic way to network, meet potential clients and investors. The 2018 program will help us in all of that, and also set up our new project of bringing compliance and KYC services to the emerging digital asset space including initial coin offerings or ICOs.