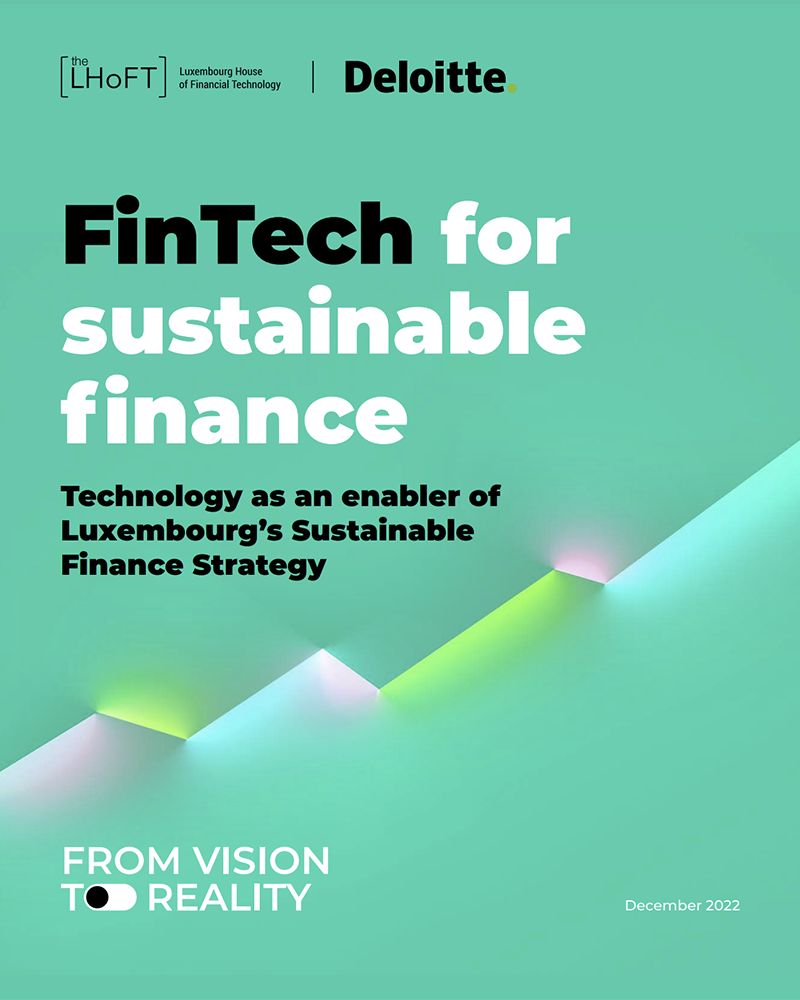 Fintech for Sustainable Finance Whitepaper
Technology as an enabler of Luxembourg's Sustainable Finance strategy
Dive into the transformative role of Fintechs in bolstering sustainable finance with our in-depth report by LHoFT and Deloitte Luxembourg, full of insights from interviews and extensive research.
Grasp how cutting-edge AI and data analytics empower FinTechs to combat environmental challenges and green finance.
Discover Luxembourg's robust FinTech ecosystem, regulatory landscape, and how the LHoFT is at the forefront of nurturing innovation in financial services.