"The lasting impact of Regtech will be that it allows financial institutions to master complex financial regulations efficiently and to use the unfreezed resources to focus on business development and giving their clients great brand experiences."
At this year's Fintech Awards Luxembourg we recognised leading Fintech startups from around the world. In an effort to get to know these startups and their representatives better, we asked them a few questions as a part of our series of interviews: The Innovators.
This time we caught up with Philip Schoch, Co- Founder and Product & Strategy at Apiax who took home the third prize (an advertising campaign by Maison Moderne) for their digital regulatory compliance solution.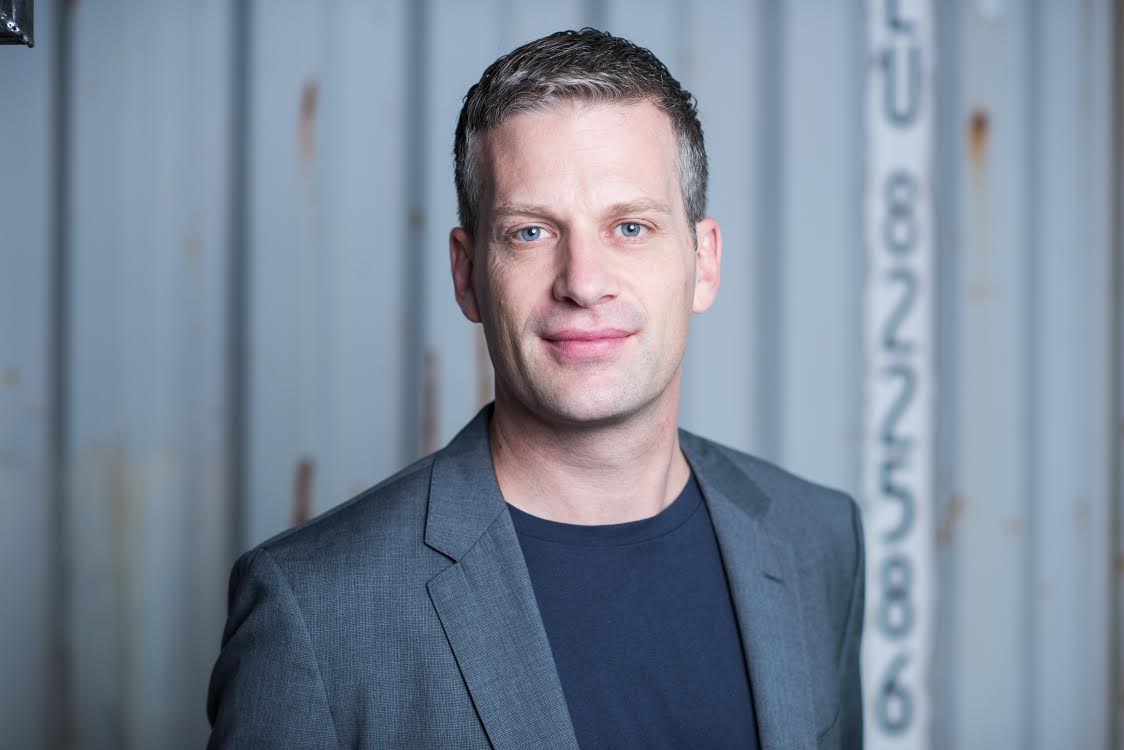 Philip Schoch, Co- Founder, Product & Strategy at Apiax
Can you tell us a little about yourself and your company?
We are a Regtech startup based in Zurich. We build powerful and flexible tools to master complex financial regulations digitally. Our clients are banks and asset managers that want to manage regulatory complexity efficiently and re-focus their attention on business development.
What was the lightbulb moment when you recognised the potential for a new solution like Apiax?
What considerations were behind the initial concept? The lightbulb moment came from the market, from the clients themselves. In our previous roles we advised banks on business processes, and the banks kept asking us if we could help them keeping the process up-to-date when regulations change. That client need, in combination with ever more open-banking initiatives, opened our eyes: always up-to-date and verified regulation must be easily accessible to clients in a pure digital format. This also resonated with our growing team. We wanted to build a comprehensive yet lean solution to master complex financial regulations digitally.
What have been some of the key challenges you've faced in terms of adapting to new regulatory requirements or client needs?
Thanks to our backstory, we had a pretty good understanding of client's needs from the beginning. For instance, we always understood that our clients want to be able to adapt their rules to their preferences and risk appetite. We never bought the idea of a "magic button" with an inaccessible set of digital regulatory rules – a black box – behind it.

How hungry are large financial institutions for innovation produced by startups in the area of regulatory compliance?
A lot of financial institutions know that they have to change the way they handle regulations. The need for a solution that does not just allow to master regulatory complexity, but also empowers business development is undisputed. Also, some institutions have already tried to develop the necessary tools by themselves, often to no avail. Thus a lot of institutions are in fact pretty eager to work with us. But of course, it is never easy as a startup to gain the trust of clients. But in general, we would say that most financial institutions are pretty open to work with companies like us.
Do you find their procurement processes a significant barrier?
We find that procurement processes differ significantly, not just between banks, but also depending on the respective context. If a potential client approaches us with a very specific need, we can figure out the details pretty efficiently. If a financial institution is more in an exploratory phase, it all takes much more time. So the answer is that it depends. But of course, procurement processes are always a challenge, not just in the financial industry. We find that selling our digital rules through partner applications such as Temenos Wealth Suite addresses this problem: clients can acquire a certified product and instantly deploy it to drive their competitive advantage.
How will the increasing adoption of Regtech solutions shape the financial industry over the next five to ten years?
In the future, regulatory experts will work on a digital workplace, which will give them even more control over their regulatory expertise. Business functions will be able to effortlessly tap into this knowledge. So the lasting impact of Regtech will be that it allows financial institutions to master complex financial regulations efficiently and to use the unfreezed resources to focus on business development and giving their clients great brand experiences.
As a Swiss Regtech company, what are your challenges with reaching the European market?
We don't think that we have specific challenges because we are a Swiss company. We would rather say that we have some advantages. Regulatory compliance is a core competence of financial institutions, and of course it helps that we are based in the heart of one of the biggest financial centres in the world and that our team brings together loads of experience in the industry.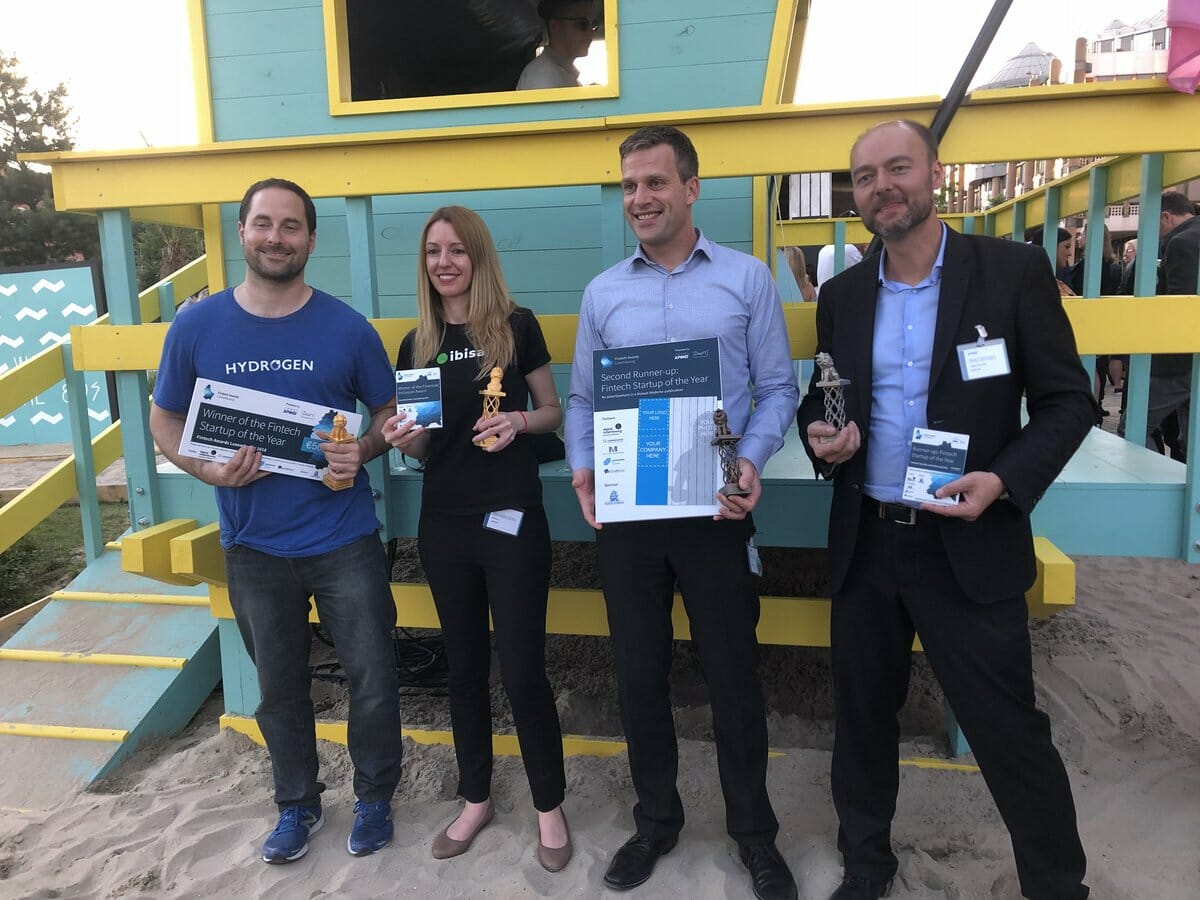 Philip Schoch (third from left) picking up the third place prize at Fintech Awards Luxembourg 2018
What motivated you to apply to the Fintech Awards Luxembourg?
Luxembourg not just hosts many interesting potential clients, but also shares our ideas of how the financial industry needs to change. Of course we've also heard only good things about the competition in the startup ecosystem. So for us, applying at the FinTech Awards Luxembourg was a really easy decision. And one that we do not regret. We still have very good memories of the event and would definitely recommend anyone to participate in it.
Luxembourg has a thriving Regtech ecosystem, what factors do you think have contributed to that?
We would say that Luxembourg has a good idea of where its financial industry should steer to. This became very apparent from the comments of the Prime Minister as well as representatives of the regulator CSSF. So it seems only natural to us that Luxembourg has a very thriving Regtech ecosystem.