"When a new payment technology emerges, its a breeding ground for fraudsters trying to monetise the environment, that's just the nature of it."
Alan Nagle is the Chief Commercial Officer of Cybertonica, who will be taking part in the 2018 edition of Fintech Europe, a unique investment readiness program created by Village Capital in conjunction with PayPal, Middlegame Ventures and the LHoFT.
The program will be held in Berlin, April 16 -19, and Luxembourg May 14 – 17 & June 11 – 14. The program will provide three months of venture development training for 12 fintech and regtech entrepreneurs creating financial health and compliance solutions for the EU. The ventures are all backable, and represent a high degree of both innovation and impact in the financial space. Up to two companies will be eligible for funding of up to € 200,000  from MiddleGame Ventures.
Cybertonica sells a SaaS risk assessment platform to merchants, payment service providers, and financial institutions.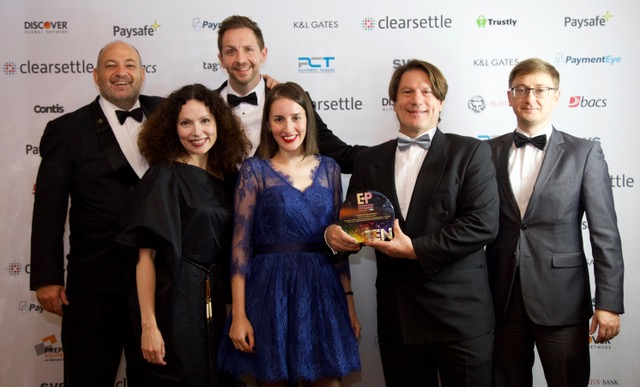 Cybertonica team winning the EPA Awards: The Best New Back Office Innovation Award
Please introduce yourself, and tell us a little bit about your journey with Cybertonica:
I grew up and began my career in Dublin.  I achieved a first class honours in Business and Credit Risk Management at the Dublin Institute of Technology. I always had the entrepreneurial bug and after more than 8 years working at Google and PayPal, I started to sell boutique women's clothing through the medium of Facebook. I scaled this business to over 15,000 "likes" and revenue of over €20,000 per month.  In fact it was not a scalable model for us and I was looking at other types of tech in the payments market from my PayPal experience.
Karhoo, one of the transport on demand startups that appeared about five years ago to compete with Uber, needed an experienced payments and fraud manager in London, so I left to live in the UK.  I feel much more at home in the start-up arena than in corporate life and the experience allowed me to go deeper into my business knowledge and payments operations, but competitive and other issues halted the business. I had been there only 8 months when the business could no longer meet its obligations.
After Karhoo failed (although they were recently re-launched!), I searched for my next adventure, and after numerous interviews and offers in major new payment and neo-banks, I met my future CEO Joshua Bower-Saul. Joshua and his co-founder and CTO Sergey were leading a startup called Cybertonica.
As soon as he begun talking to me I knew my future was set. It so happened that in my old job I had reviewed all the technology in the space in depth a year earlier. Many of the incumbents I saw were older rules-based technologies not adapted to the new Fintech realities. Cybertonica were creating in real time what I always wanted to have when I worked as a fraud manager.  We began working together in June 2017 and we've grown from strength to strength, winning awards and contracts against companies worth over £500m. We are now beating competitors 50 times bigger in open tenders based on the quality of our solution.
What is the use-case that best encompasses the mission of Cybertonica and the capability of your platform?
Cybertonica support businesses in understanding their transaction risk in e-commerce, banking and PSP environments. By providing this insight we have examples of growing revenue by over £30 million or 34% for one of our most successful cases.
Cybertonica orchestrates the platform using Generation Four technology, that synchronises thousands of data points across omni-channel sources on a layer of behavioural analytics to produce results more accurate the most of our competition.
We also integrate all the device intelligence that other systems need to hire a separate vendor to achieve. Finally we have our SDKs and in house mobile malware detection offer that set us apart.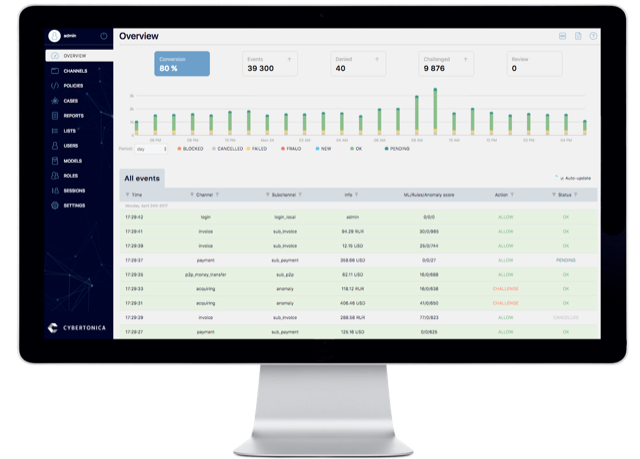 Cybertonica AI risk intelligence platform
What technologies underpin your offering?
Cybertonica uses machine learning and artificial intelligence and ingests behavioural data, all of which is then synchronied in less than a second through our patent-pending methods, giving us analytics that ensure accuracy on our outputs. We use bayesian inference statistical and random forest architecture, the real magic is how we synchronise thousands of data points and still have the technical ability to monitor over hundreds of transactions per second and billions of events per day.  As we are on the world's biggest cloud platforms, we are secure in our scalability and have low cost implementations that can be achieved in dats once the APIs are in place.
Looking back at your journey so far, what have been the major challenges and opportunities that have shaped your path?
The path is always a challenge in startups, to make it enjoyable is another thing. The best advice I can give is its extremely important to be open with your team and to drive for best results. Having heated discussions is a part of deciding upon strategic direction and vision, be passionate, be proud and finally make a decision that you're not afraid to change should some new information come to light.
As technology developments change the world of financial services, do you see a correlating evolution in security and fraud threats?
When a new payment technology emerges, its a breeding ground for fraudsters trying to monetise the environment, that's just the nature of it. Fortunately, Cybertonica are on the wave in creating a fully adaptive and intelligent risk and fraud management platform, we have the tools and the mindset to understand fraudster behaviour, in some scenarios think like them, thus have the tenacity to stop them before they can launch their threats and security violations.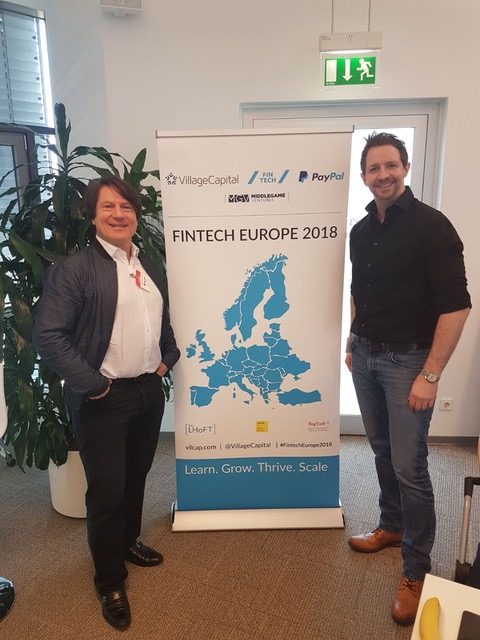 Cybertonica CEO Joshua Bower-Saul (left) and CCO Alan Nagle (right) participating in Fintech Europe 2018.
What are you hoping to get out of the Fintech Europe 2018 program?
Cybertonica is in a unique position to be chosen as one of the only 12 companies of the PayPal and MGV program out of 1,200 companies who have applied. We have already secured strategic partnerships with three of the companies on the program, which we expect significant strategic relationships with. We are also hoping to learn from the mentors on how to pitch our business  most effectively.
The best description of this program is that "I currently work for Cybertonica, this course helps you work on your business"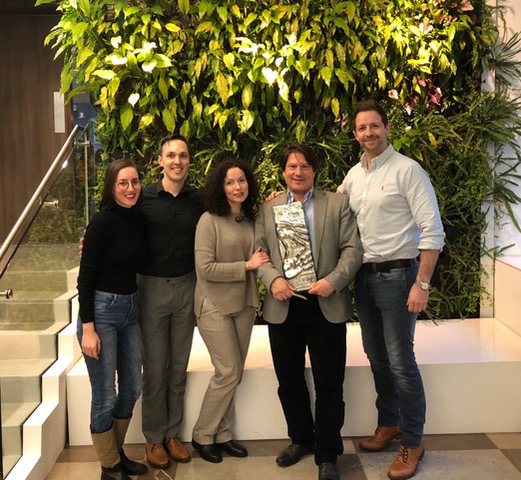 Cybertonica team after winning the MPE Awards 2018: The Best Data Analytics & Science Award