In addition to hosting a large part of Luxembourg's growing Fintech ecosystem, the LHoFT has members from around the world, spanning from New York to Shanghai. They represent every field of Fintech, and all are operating on the front lines of innovation. The one thing they have in common? The desire for an EU base in a country that is host to a vast financial ecosystem, and a highly respected regulator.
That's what brings the companies, but what about the people? As a part of LHoFT Talent Month, we're working on two fronts: helping to match Luxembourg based companies with the people required to drive their projects forward, and raising Luxembourg's profile as a fantastic place to live and work.
And who better to explain Luxembourg's many attractive properties than our members?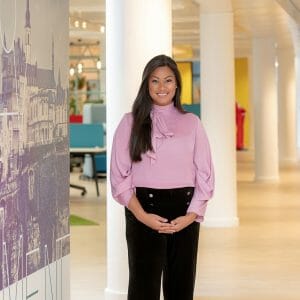 Frances Lintag, Financial Director at VNX, was born in the Philippines, raised in Sweden and now lives here in Luxembourg.
"I was working in the Group Shared Service when I got a call from headquarters telling me about their plan to incorporate a treasury company in Luxembourg, asking if I was interested to join this team. I said yes immediately, seeing it as a great career opportunity to basically create something from scratch, and learn something new.
On the plane coming to Luxembourg, I already met people that had been in the same situation, and knew exactly what I was feeling. And thanks to social media, you always have a friend with a friend who was living in Luxembourg, so they took me under their wings and invited me to so many things, and opened great doors.
I met amazing friends here that I now call my second family, and it has been a thrill with so many awesome memories. Luxembourg has so much to offer, attracting and retaining so many nationalities and talents and providing an ecosystem and community with possibilities.
For an employee looking for job opportunities, in Luxembourg you have all the big banks, corporates and the European Union, so basically an employees dream being able to reach so many employers in a small area."
Not knowing much about Luxembourg before moving here, she told herself she would give it two years; she could always move back to Sweden if she wasn't happy. Over seven years later, we're happy to say she's still here.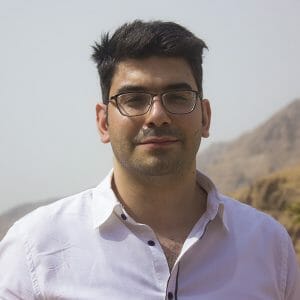 Saleem Najjar's journey began as an entrepreneur in Syria. When war broke out his family fled to Jordan, where he and his friend Rami applied their experience to benefit other refugees. The two are now based in Luxembourg, building a new company at the LHoFT.
"I was in third year at Damascus university, when I found myself responsible for supporting my family. I looked for a job, and I found jobs that I didn't like. One day a friend introduced me to what tech companies are. This friend is Rami (My current co-founder).
In 2008, we found an opportunity in building an online platform for food delivery from restaurants. We were beginners, with zero experience, but were in love with what we are doing. I borrowed money to buy a laptop, I thought all that I need to build a online business is a laptop and to teach myself programming, as we could work from home.
The first year was tough, we had to learn a lot of things about business. However, we were lucky as there was no competition in the Syrian market, and by the end of 2010 we had 200 restaurants onboard, with an office at the center of Damascus and 6 employees. We even jumped at another opportunity, launching an online platform that provided recommendations about the Damascus stock market, as the market was just starting.
We thought this was something we needed to keep figuring out by ourselves until I received a call from SHELL, saying they had chosen our business as the 'Best Established Business in 2010', and we were rewarded with $3000. I asked naively 'why would you like to support my startup?', and they said 'because you're an entrepreneur', I didn't know what that word meant, but his opened my eyes to the world of startups.
By 2011, I thought it was a good time to expand so I started visiting Jordan, looking to launch there. But, the war was heating up, and eventually the border closed. As we lost our houses in Damascus, my family fled to Jordan through Beirut. By 2012 it was impossible to continue the business, so we shut down.
In 2016 I was providing consulting for Syrian businesses in Jordan, and I released that there were thousands of Syrian artisans, who fled from Syria to Jordan, who were unemployed because of the small market in Jordan and lack of access to international markets. I partnered with a Syrian developer named Emad to launch a social online marketplace that enables those artisans to sell to outside Jordan. Currently, 60 artisans are making a living though Shraqi Shop, and Sharqi has won many international prizes.
Rami, the friend whom I started this journey with, continued his journey moving from one country to another, until he eventually settled down to Luxembourg.
Rami called me saying he found the right country and environment to continue working on our fintech project, which was shut down because of the war. This time we can be target the MENA region, working from Luxembourg. However, transportation is very challenging for Syrians. Eventually, in July 2018, I received an invitation to represent Syrian entrepreneurs at a conference in Brussels. I had a few extra days in my Visa, so I took the chance to see Rami for first time after all of these years.
During the visit, we visited the LHoFT, pitched the startup to Alex and Antony, who were very encouraging and supportive. We fell in love with LHoFT environment and people. By the end of my Visa, I left Luxembourg with a dream to come back one day.
As Rami had already a registered company in Luxembourg, we went through the process of inviting me to work with him. The process went smoothly, and I managed to come and join him just two weeks ago.
Since arriving here, there is this warm feeling of welcoming. It felt like home from the first day. I think the special thing about Luxembourg is that I can enjoy charming views just walking within the city, which allows me to release stress. I also found it very easy to find the answer for any question, particularly on the Guichet website. The House of Entrepreneurship mentors were also very helpful.
Luxembourg is the hub for Fintech's big players. As we are incubated by LHoFT, it's opening doors for us to access a majority of those players to build partnerships."
Overcoming obstacles is a fundamental part of any entrepreneur's journey, and Saleem is clearly no exception. We're glad that Luxembourg, and the LHoFT, have proven to be the best landing pad for him, Rami, and their new venture.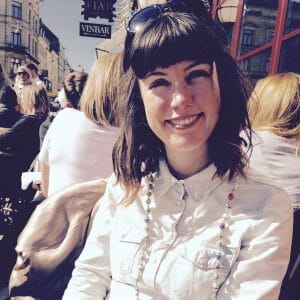 Clementina McCallum, originally from the UK, first came to Luxembourg for an internship in 2012, and found it hard to stay away. She currently works at LendInvest as Funds Product Manager.
"My journey to Luxembourg was through personal connections, and a bout of luck. I came to Luxembourg to do an internship in my summer holidays, it was three months well spent learning about the world of work, enjoying a whole new culture, and discovering a taste for cremant! I enjoyed my time so much, I decided to return after my studies to work in fund administration.
After three years, I left Luxembourg for the Netherlands to pursue a Master's degree in European Union Studies. With this in hand, I am returning to Luxembourg to work for LendInvest, an innovative property finance marketplace where I will work closely on their real estate opportunity fund."
To me, Luxembourg's forte is its size; great things really do come in small packages! You can walk to work, your favourite bar, and in between find there is always something going on.
From a professional point of view, Luxembourg is a great networking hub for a FinTech company, there are many financial specialists which means that collaboration and expertise are right on the doorstep."
We have to say we agree with her assessment of Luxembourg, and we're glad she's back! The third time, obviously, is the charm.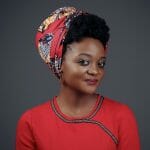 Evelyn Namara first came to Luxembourg from Uganda as a part of our CATAPULT: Inclusion Africa program, representing her company: Vouch Digital.
"I'm a Ugandan technology entrepreneur with a keen interest in the power technology has in changing lives, enabling innovation and entrepreneurship to foster long-term development. I'm deeply passionate about technology for development which is the path I pursued after a couple of years working in the corporate world. I founded Vouch Digital as a way to  contribute something meaningful to the sector that I love so much.
On July 9, 2012, the former secretary general of the United Nations, Ban Ki Moon, in his closing remarks at a High-Level Panel on Accountability, Transparency and Sustainable Development noted that 30 percent of development aid is lost to fraud or corruption. He attributed this to a rule of law which is fragile, institutions that are weak and a failure of accountability and transparency in dealing with money. At Vouch Digital we work with different stakeholders handling cash-based programs to deliver digital entitlements to end users across the world. We do so by introducing more transparency and traceability in delivering cash and donations to end-users. For me at the end of the day what really matters is not the systems that we set up, but the lives that are transformed as a result of the systems. That is where I get my satisfaction.
I was blown away by Luxembourg and more particularly by the fintech ecosystem. It's very impressive what a small country has achieved and contributed to the fintech stage as one of the best destinations in fintech in the world. The ecosystem is rich and has a lot to offer. Also because it is such a small country, it is easy to know who the bigger players in the fintech ecosystem are which makes collaborations easier.
Luxembourg has a lot of diversity and that is very attractive to me. The fact that so many people from across the world end up in Luxembourg and contribute in different ways is fascinating to me. As a person who loves to learn languages and experience different cultures, I found Luxembourg a place that is welcoming to people of different backgrounds."
The CATAPULT: Inclusion Africa companies each presented a unique solution to financial challenges in Africa. Their founders, like Evelyn, each offer valuable insight to our ecosystem.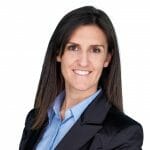 Barbara Terra has travelled the world in pursuit of professional challenges, and moved to Luxembourg from Switzerland last year to build the EU office of cybersecurity firm Hacknowledge.
"I grew up in France, and after obtaining my BTS International Trade I was planning to continue my studies at a business school, but at 19 I was offered a job in Germany at IBM, so I decided to enter the working life earlier than expected. Since then I have been moving from country to country, respectively Spain, Brazil, Italy, UK, and Switzerland learning the local language on the spot and starting working and social life from scratch each time.
In Geneva, my last stop before Luxembourg, I worked for DELL and as a business developer for a Swiss security integrator, E-Secure. This is where I found out how exciting Cybersecurity is!
After 8 years in Switzerland, I felt like I was growing roots, and changes in my personal life made me feel it was the right time to explore new horizons. I was thinking of Zurich, but before I had the time to start looking, Paul [Paul Such, Founder of Hacknowledge] offered me the opportunity to help him develop the Hacknowledge subsidiary in Luxembourg. I came with him for 2 days, had a good feeling about the city, and accepted the challenge!
We were extremely lucky to start our activity at the LHoFT, the ideal place to interact with the Fintech ecosystem, and I must say Luxembourg in general has been impressively welcoming to us and very generous in term of sharing, introducing, collaborating.
I honestly had no expectations about Luxembourg. I thought life here would be boring, as I had heard it was similar to Switzerland but without the mountains the lake (and I love both). Today, after exactly 6 months here, I can say this is the worst word to describe Luxembourg: the country of after-works, boiling culture, great quality of life and highest standards in public services I have ever experienced.
Luxembourg offers the benefits of a large city without the downsides (as long as you live in Luxembourg city and don't have to deal with traffic of course). And the best news is: I have survived my first winter in Luxembourg, even enjoying some sunlight every day (even for 5 minutes in some cases) in our amazing offices at the LHoFT, which I was told would be insurmountable and of course, I look forward to enjoying even more spring and summer and visiting my customers with the city electric bikes!"
Barbara's story goes to show that Luxembourg is full of surprises, and can defy expectations. We're glad she's gotten to grips with Luxembourg, even the winters!
Hiring great IT and Tech talent is one of the biggest challenges faced by Fintech companies.
We have decided to tackle this issue, dedicating March to the LHoFT Talent Month where we will organize, sponsor and attend several student recruitment forums, masterclasses and workshops across Europe.
Check below for our list of events – and keep an eye on our events section. Send a email to [email protected] if you have any questions!

#talentmonth19