7 New Fintechs added to the LHoFT Ecosystem
With 54 hosted Fintechs and 127 members, the LHoFT ecosystem continues to grow. In the last weeks, we had the pleasure to welcome 7 new members.
You can see the full list of LHoFT members on Innovators page, but here's a look at the members who have now joined us.
HOSTED: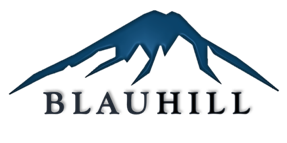 Blauhill is a Digital Real Estate Investment Platform that makes real estate investment simple and transparent. It digitizes real estate projects that support communities and provides solution to many pain points real estate investors and sponsors regularly face today.

Cascade Lab simplifies, organises and automates the operational complexities of Fiduciaries, Fund Administrators and Law Firms, automating their processes for day-to-day activities. It replaces multiple external applications used by operational teams, thus ensuring better control from team management point of view.

Valuu is an Investment Analytics company that empowers private investors with easy access to financial data and easy-to-use analysis tools. Valuation of stock-listed companies has never been easier.
FELLOW MEMBERS

Cambridge Blockchain's distributed architecture resolves the competing challenges of transparency and privacy, resulting in faster customer onboarding, lower costs, and enhanced compliance through a single, trusted and consistent view of customer reference data.

The fund industry uses legacy systems and processes to perform day to day business. These systems don't allow them to stay compliant nor scale efficiently. At Finsoft, we develop solutions that adhere to regulation and allow our clients to scale without increasing headcount.

At Uniken, we make connecting safe. We eliminate every major vector of fraud and breach utilizing an innovative approach to security which gives 100% certainty of the user and drives an amazing customer experience across all channels.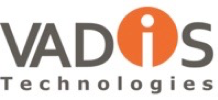 Vadis Technologies is a leading European company in Big Data Analytics, Data as a Service and smart Business Intelligence. We transform public and private data into a structured database to help our clients gain insights about risks.