At the LHoFT, we strongly believe that financial technology is crucial to advancing financial inclusion, empowering groups that have been left behind by the traditional financial system. Whether it's financing for entrepreneurs, pension products for the underbanked, specialised insurance plans or even financial education and literacy aids, the positive impact being driven by entrepreneurship is improving lives around the world.
Building on the success of the first edition of the program in 2018, CATAPULT: Inclusion Africa 2020 is a unique one week program of Fintech startup development built by the LHoFT Foundation, targeting African Fintech companies, focusing on creating bridges between Africa and Europe and aligned with the sustainability goals of Luxembourg's finance centre.

In the run up to our Financial Inclusion bootcamp, we will be sharing insight from the founders participating in this year's edition, continuing with Reginald Runyoro, Co-Founder and CEO of Dundiza:
"Our mission to is to enable individuals to save money, spend less money and get access to loans, so that they can achieve their financial goals in a sustainable manner." – Reginald Runyoro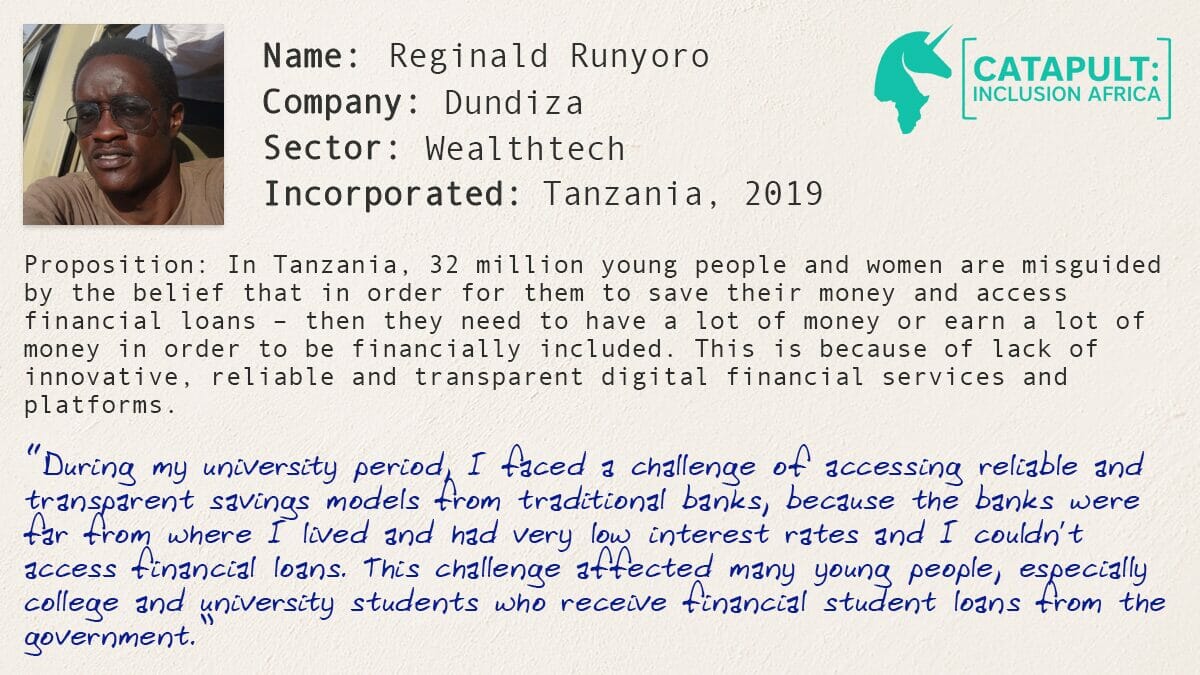 Can you tell us a little about yourself and your company?
I am a young African social innovator and change maker who has over 7 years of experience working in social entrepreneurship, financial management and sustainable tourism. I work at Dundiza Global Technologies Enterprise as the Co-Founder and CEO, where I am responsible maintaining the leadership of the enterprise, proposing short and long-term strategic plans for the enterprise and enable people to move and manage their money into an integrated operations system.
I am passionate about turning society challenges into potential solutions that help the society to foster self-empowerment. I hope to combine community engagement, transparency and technology to assist people living in marginalized communities to have reliable and sustainable connection to technology communication.
Dundiza is the first Tanzanian cloud-based financial savings and credit scoring platform that enables young people and women living in marginalized communities to access digital financial saving services that enables them to securely save their money instantly at a competitive interest. I started Dundiza with a great passion and support from Joyce Peter Ntare and Goodluck Tesha whom we share same vision of catching up with the financial technology in Africa. In Tanzania, more than 32 millions people are misguided by the belief that in order for them to save their money for a better future – then they needs to have a lot of money or earn a lot of money that is due to the lack of access to digital financial services. So, this is where Dundiza plays a great role in bridging the gap that exists between financial technology and the society.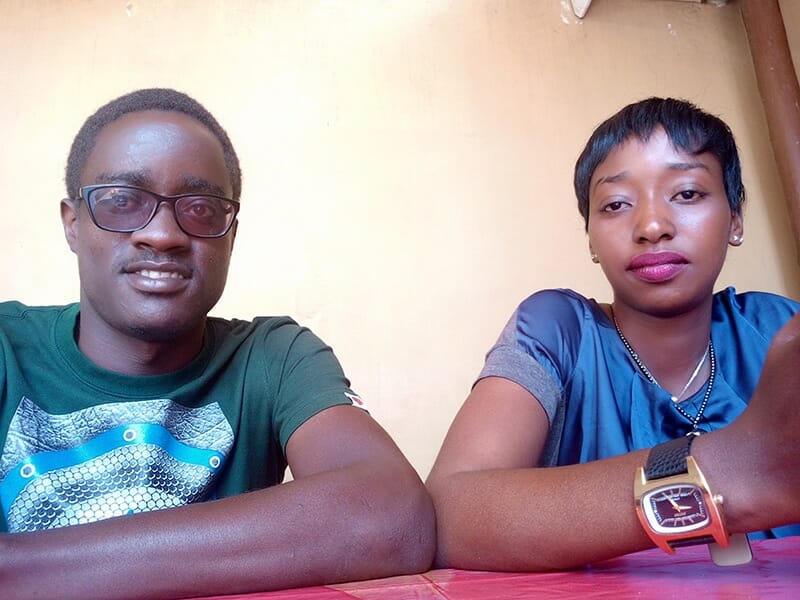 What were you involved in before Dundiza which led to the development of this idea? 
As an African change maker, I believe it is possible to turn any societal challenge into an incredible solution that would help people to empower themselves. Before establishing Dundiza, I Cofounded and managed Tanzania GET Safaris which is an African travel booking and travel marketplace that enables tourists to find and book amazing tours to smart travel destinations while connecting with local tour guides who are committed to protecting nature and attaining peace in travel destination areas.
After a productive community engagement and design thinking process that was conducted in Arusha and Kilimanjaro Regions of Tanzania – we discovered that most young people especially college and university students misused their student loan and savings – that resulted to leaving them without money during their studies as well as when they graduate from college or university. For women running small and Medium Enterprises (SME's) it is harder and time wasting to go to the traditional banks to save the small amount of money they generated from the business, so they prefer to save the money at home or saving groups.
This geared me to establish Dundiza that play a great role in extending access to digital financial savings services to young people and women in order for them to alleviate from poverty, generate sustained economic growth and reduce gender inequalities. Dundiza is a big dream that plan to be an African financial warehouse – that provides digital financial credit scoring, health insurance and asset management.
You aim to help young people and women in marginalized communities develop their financial help. How do you approach acquiring customers from these groups?
Dundiza acquires customers from organizing small youth talks and seminars at colleges and universities campuses based in Arusha and Kilimanjaro Regions in order to raise awareness about financial literacy and financial technology. Another way Dundiza acquires customers is through social media marketing, celebrity compliments/ambassadors and business exhibitions. Dundiza has partnered with Standard Chartered Bank and Cooperative Rural Development Bank based in Tanzania which helps us to reach customers in a sustainable manner.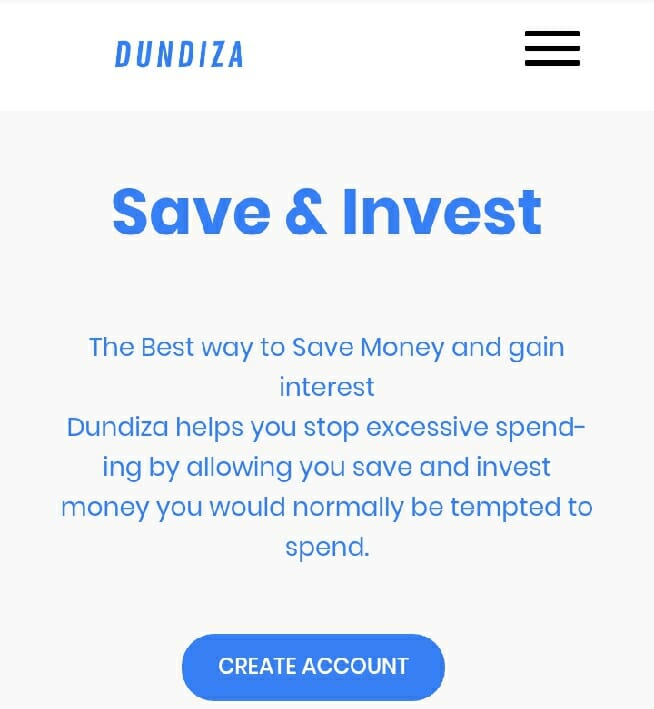 What advice would you offer to other founders looking to increase Financial Inclusion in Africa?
When founders are trying to increase financial inclusion in Africa, they should always remember to solve a real society problem that is affecting the society in order to not divert from the main aim of extending access to digital financial services.
What are you hoping to get out of your experience at CATAPULT: Inclusion Africa?
We hope to gain incredible business and financial development skills as well as leadership management that will help us to share the knowledge and skills with the team back in Tanzania in order to easily and sustainable grow our business in Africa. We aspire to pursue entrepreneurial spirit to allow us to take entrepreneurship equally with dignity through a moral force of character and instinct to lead others to become leaders of tomorrow.
What's next for Dundiza? What do you see as the key challenges as you grow further?
Dundiza has a committed and passionate team – who plan to reach more than 2 million young people and women in Tanzania by the year 2025 and to have scaled to Kenya by the end of 2025. In 10 years from 2020, we hope to link digital financial services with Dundiza to form a digital financial centralized warehouse and financial analytics system to extend access to financial services in a sustainable and reliable manner. The key challenge as we grow, is having customers believe the solution and it is caused because people are hard headed to change people's behavior on the temptation on money spending.
What does ​'financial inclusion' mean to you?
Financial inclusion is when a person has access to financial services such as financial savings, loans, insurance and retirement in an easy and sustainable manner.