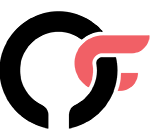 The POSITION | About YOU: We are seeking a highly motivated Bachelor/Master Student Intern to join our Marketing team for a minimum period of 3 months. This internship offers a unique opportunity to gain valuable experience at the intersection of marketing, communications, and business development. As an intern, you will actively participate in various activities, including digital campaign operations, CRM database management, brand management, and market research.
The COMPANY | About US: Finologee (www.finologee.com) is one of Luxembourg's leading digital finance platform operators. The company facilitates the financial industry's quest for optimisation and innovation with its compliant platforms and APIs for bank compliance (PSD2 for Banks & CEDRS), mobile payments and telecom routing (Digicash & Mpulse), and KYC/AML(KYC Manager). Finologee serves more than 100 banks and institutions, handling hundreds of millions of transactions on their behalf. Placing user experience, technology and compliance at the core of the business, Finologee's founders have been blazing a trail for FinTech 'made in Luxembourg' since 2006. With a staff of 40, the company is ISO 27001 certified and is operating as a regulated financial services professional under a 'Support PFS' licence granted by the Ministry of Finance.
More about what it means to work at Finologee: http://jobs.finologee.com
With us you will…
 Assist in the execution of digital marketing campaigns, including content creation, social media management, and performance tracking
 Support the marketing team on various projects, including market segmentation, campaign analysis and reporting.
 Support CRM database management, ensuring data accuracy, organisation, and efficient utilisation
 Assist with market research to gain valuable customer insights, and gain a deep understanding of the interests and preferences of our target audience to support sales activities
What we expect from you…
Currently enrolled in a Bachelor's or Master's degree program, preferably in Marketing, Communications, Business, or a related field
(Very) Good knowledge of English
Strong analytical and problem-solving abilities
Ability to multitask and remain motivated and positive
Meticulous, organised and reliable working style
Desire to actively contribute suggestions promoting the company brand
An interest in the FinTech sector, for digital innovation or new technologies
Experience in LinkedIn campaigns, Twitter, Google ads and Google analytics would be an asset
Relevant experience in marketing would be a strong plus
In return you will get…
An extensive insight into corporate processes through an interface position between marketing, event management and business development
The opportunity to become a part of one of the prime FinTech teams in Luxembourg, with highly-skilled industry experts, led by entrepreneurs that have been shaping successful digital finance products and building ecosystems for more than 20 years
The opportunity to be part of a multicultural and startup-minded team
A nice place to work: spacious and modern offices located in the Leudelange business district, close to Luxembourg-City with easy access by bus or car
How to APPLY:
Interested? Apply at https://jobs.finologee.com/
Should you not hear from us within 8 weeks, please consider that your application has been unsuccessful in this instance. For more information, please check our Job Applicant Privacy Notice.
People are at the very heart of our corporate culture, thus we believe in handling their recruitment ourselves. We do not deal with recruitment or staffing agencies, so please refrain from enquiring if you are one.